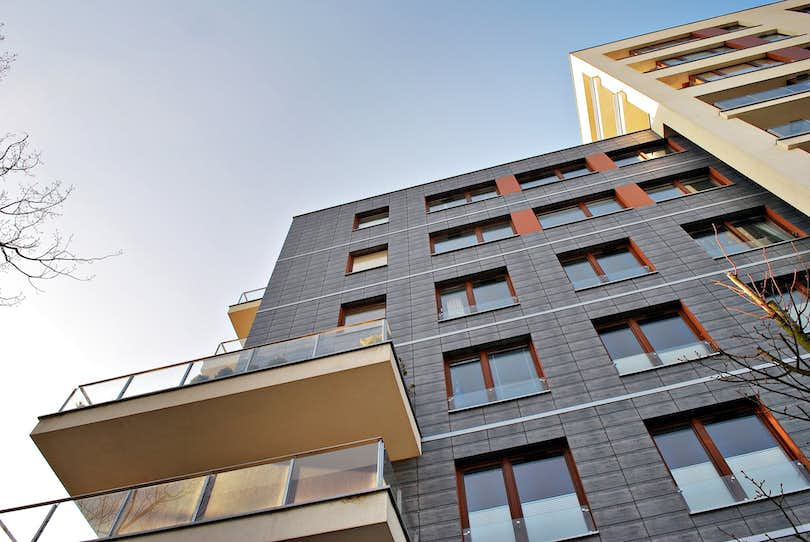 Should I sell a property with tenants? | How to sell a property with tenants
Selling a house with tenants is possible and legal. Most cash buyers and some real estate investors will buy properties with tenants. But you need to know and respect your tenants' rights under state law and the terms of your lease.
How you go about selling a property with tenants depends on the local law, the lease terms, and the landlord-tenant relationship.
Should I sell a rental property with tenants?
Yes, you can sell your house with tenants in it. But that doesn't necessarily mean that it's the right option or the right time for you.
Selling a property with tenants is great for:
Landlords who want to cash in on their investments
Landlords whose property has low occupancy
Landlords who don't want to be landlords anymore
Landlords who are moving and don't want to manage their property long-distance
Landlords whose tenants are neat, cooperative, and okay with the sale
Landlords whose tenants want to buy
Landlords who don't want to pay a mortgage for an unoccupied property
Landlords whose potential buyer wants tenants
Landlords who don't want to stage a property
🏡 Sell or Buy a Home with Clever and Save Thousands!
Enter your zip code to see if Clever has a partner agent in your area!
Selling a property with tenants is not as good for:
Landlords who don't want to coordinate showings around tenants
Landlords who want to stage their own property for showings
Landlords whose tenants want to stay until their lease expires
Landlords whose buyers don't want tenants or want to live there themselves
Landlords whose properties are rent-controlled
Landlords whose tenants aren't current on rent
Landlords whose tenants are messy or unresponsive
How do I sell my house with tenants in it?
You can sell a house with tenants in six steps:
1. Get an attorney
We can give you well-researched information, but only attorneys are qualified to give you formal legal advice. We recommend hiring a real estate attorney to help you, especially if you're new to selling real estate.
» Get a pro in your corner: Find a local real estate attorney
2. Review local laws
Tenant rights vary by state, so you'll want to check out your local property laws before selling your rental property.
For example, most states allow long-term tenants to live on the property for the length of the lease. All states require landlords to give tenants advance notice of the sale. That notice period varies from state to state. You can check your state's timeline here.
3. Review lease terms
To legally sell a property that has tenants living in it, you need to look at the lease terms to make sure you're honoring your tenants' rights. Most landlords use two types of rental agreements: month-to-month and fixed-term.
Month-to-month leases
Month-to-month agreements are leases that go from month to month without any promise of long-term rental. You can usually terminate month-to-month leases with no cause. You just need to give renters advance notice that you're going to sell (usually a minimum of 30 days before they need to vacate).
Fixed-term leases
A fixed-term lease is a long-term rental agreement for a specified period. These leases are not as flexible as month-to-month leases. But there are still ways to sell property with long-term tenants, like:
Checking for an early termination clause
Selling to a cash buyer
Selling to the tenant
Offering cash for keys
Waiting until the lease expires
Check for an early termination clause
Some leases include an early termination clause. This clause states that the landlord may end the lease in certain circumstances. The clause must appear in the original lease and be agreed upon by both parties.
Most early termination clauses say that a landlord can end the lease if the tenant violates it. Some examples of lease violations include:
Consistently late rent payment
Illegal activities
Noise
Property damage
Unsanitary conditions
Unauthorized guests
Unauthorized pets
Unauthorized renovations or decor
Sell to a cash buyer
Many cash buyers and investors will buy property as-is, even with tenants. Keep in mind that leases don't end when you sell the property. The buyer has to be okay with taking over as landlord and honor the contract you made.
Sell to the tenant
If you want to sell the property you're renting out, you can always offer it to the tenant. The tenant can either buy it with a traditional mortgage or you could set up a rent-to-own option.
>> Learn more: How do rent-to-own homes work?
If the tenant decides to buy the property, you might not have to pay for a realtor or pay a mortgage without a renter.
But there are some things to consider. For instance, you might not get as much for the property as you would on the open market. You will also have to handle negotiations and closing paperwork yourself, which might be difficult if you don't have much experience.
Offer cash for keys
If the previous options don't work, you can always pay a tenant to leave the property early, also known as "cash for keys." Cash for keys is legal nationwide. The lessee doesn't have to accept the offer, so you might have to negotiate.
Some local laws might require you to pay for some of these things, but if not, you can still offer to pay for:
Relocation costs (if applicable)
The difference between your rent and the rent at a new place for the remainder of the lease period (if applicable)
The security deposit for their new place
How much you pay depends on how badly you want the tenant to move out and end the lease.  Landlords usually pay between half a month's rent and a full month's rent, plus the security deposit.
Wait until the lease expires
The easiest way to sell property that has long-term tenants is to wait to sell until their lease expires. Then, once the tenants have moved out, you can easily sell the property.
4. Consider the landlord-tenant relationship
Before you decide to sell your property with tenants, you'll want to think about the relationship you have with your tenant. Here are some questions to ask yourself:
How long does your tenant have left on their lease?
Are they willing to negotiate to leave earlier?
Are they willing to switch landlords?
Are they responsive? Will you be able to reach them to schedule showings?
Are they clean? Will the property be presentable for showings?
Are they willing to allow a cleaning service?
Have they violated the lease terms in any way in the past?
Are they up to date with their rent payments?
If your tenant is clean, happy, willing to negotiate, responsive, and up-to-date on rent, it will be much easier to sell your property. If your tenant is messy, negative, unresponsive, or behind on rent, it will be much harder to sell with them living there. In that case, you may want to wait out their lease in order to sell or sell to a cash buyer who will take on the role of landlord.
5. Give notice
In most states, landlords must give tenants 30–60 days of written notice before selling the property. Try to be compassionate and thoughtful in your notice. After all, you own the property, but the tenants made it their home.
You'll want to include:
A rough timeline, including inspections and the first property showings
A timeline to get tenants up-to-date on their rent if they've fallen behind
Any details about the new landlord (if applicable)
Any offers or details for cleaning or groundskeeping services for showings
Any openings in nearby housing you have noticed
You also legally need to give them at least 24 hours' notice before a showing. Let them know not to be present during that time. State laws usually require you to schedule showings at convenient, reasonable times.
6. Find a cash buyer or a real estate agent
The easiest way to sell a property with tenants is to use a cash buyer or investor who will buy the property as is. You also won't need to worry about home inspections, repairs, or buyer financing.
Cash buyers are also a great option if you need to sell property fast. Selling to a cash buyer usually takes 2–3 weeks. Selling on the traditional market generally takes several months.
But investors do usually pay less than fair market value. So if you don't mind waiting out a lease and making the necessary repairs, you might make more by selling on the traditional market.
Platforms like Clever Offers can connect you to local, regional, and national cash buyers. Clever's network will maximize your chances of getting competitive offers.
» LEARN: Why Clever Offers is a legit home sale option 
Or you can find a real estate agent with experience selling property with tenants.
Clever Real Estate will match you with top local agents willing to work for a discount. It's totally free with no obligation.
Related links