If you're approaching retirement age, it might be time to make a serious decision about your living arrangements. Before you make a final decision between renting and buying, make sure you have taken the time to weigh the pros and cons of each option.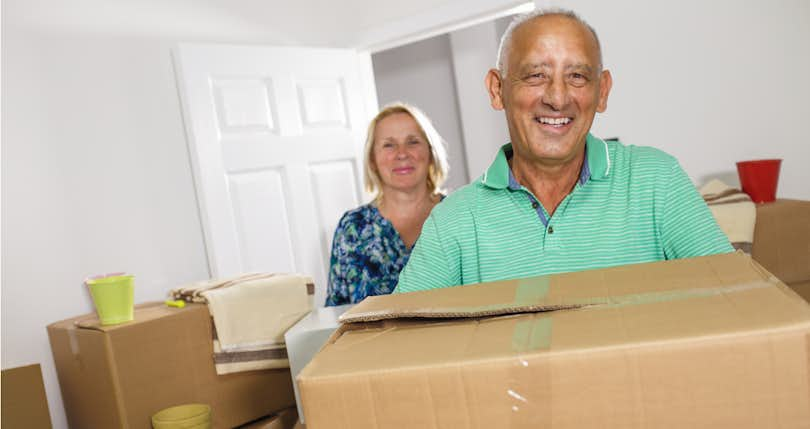 If you're thinking of selling your property and moving into a new home for retirement, your first question is probably "Should I rent or buy?" In most cases, the suitability of each living option will depend on your mobility requirements, your cash flow and savings, and your long-term retirement plans.
A recent survey from the Pew Research Center confirmed that the number of retirees in the rental market has been steadily increasing since 1990. This shift towards renting in retirement is largely motivated by soaring home prices, increased cost of living, and instability in the property market.
Nevertheless, it's important to remember that the drop in homeownership rates is due to market entry barriers – not declining enthusiasm for buying a home. After surveying 2000 long-term renters, researchers at Trulia discovered that the most frequently cited financial regret amongst renters was their decision not to purchase a house.
The Advantages of Buying in Retirement
Building Equity
If you need a line of credit or lump sum payment, retirees can tap into the equity of their home using a second mortgage.
Renovation
As a homeowner, you have full permission to redesign your home interior or renovate the property layout. This can be especially important if you require accessibility features later in retirement.
Want to find out how much home you can afford in retirement? You can fill out the form below to be instantly matched with a licensed lender who can guide you through the mortgage application process.
The Drawbacks of Buying in Retirement
Maintenance Tasks
As the homeowner, basic maintenance and property upkeep are your responsibility. Over the course of your retirement, the cost of repairs and labor can add up to significant out-of-pocket expenses for retirees.
It Can Be a Poor Investment
Over the last 100 years, property value growth has averaged 1% growth when accounting for inflation. However, if you do your research, you can still benefit from area-specific property growth.
Fixed Location
Buying a house is a long-term commitment to the property location. Over the course of retirement, retirees can develop health issues that compromise their physical and mental faculties. This can be particularly hazardous if the property is located in a remote area.
The Advantages of Renting in Retirement
Lower Cost
Contrary to popular belief, long-term renting can actually be cheaper than purchasing a property. When you consider the high transaction fees of a house sale, the cost of moving into a rental home is significantly less expensive.
Asset Diversification
Deciding not to buy property means your money is more accessible and less vulnerable to instability in the property market. As a renter, you are free to diversify your money across different types of assets.
The Drawbacks of Renting in Retirement
Neighbor Proximity
If you're renting in an apartment building or multi-unit property, you can end up in close proximity to loud and disrespectful neighbors. To make matters worse, filing a complaint against rude neighbors can be both time-consuming and ineffective.
Rent Increases
As a long-term renter, you will have to become accustomed to rent increases when you renew your lease.
No Equity in Your Home
Without equity in your home, you won't be able to access a home equity loan or home equity line of credit.
Landlord Reliance
As a retiree renter, you depend on your landlord to follow up on noise complaints, order repairs, and perform basic building maintenance. This can be problematic if you are stuck with a lazy or unresponsive landlord.
Still on the Fence? Break It Down With a Professional!
If you're still stuck between renting and buying, it might be time to talk with an experienced real estate agent. Real estate agents can help break down the costs and conveniences of renting vs buying, and help guide you towards the option that best suits your financial circumstances and long-term retirement objectives.
For retirees looking to offload their home and start renting, selling with a Clever Partner Agent will save you thousands on commission and ensure that your property is sold at a fair market value price. However, if you're leaning towards buying a new retirement home, a good first step is connecting with a top-rated buyer's agent. An experienced agent will help you avoid unsavory offers and negotiate the best deal possible. With a Clever Partner Agent in your corner, you can also secure a Home Buyer's Rebate – a concession credit that can put up to 1% of the sale price back your pocket.
You May Also Like