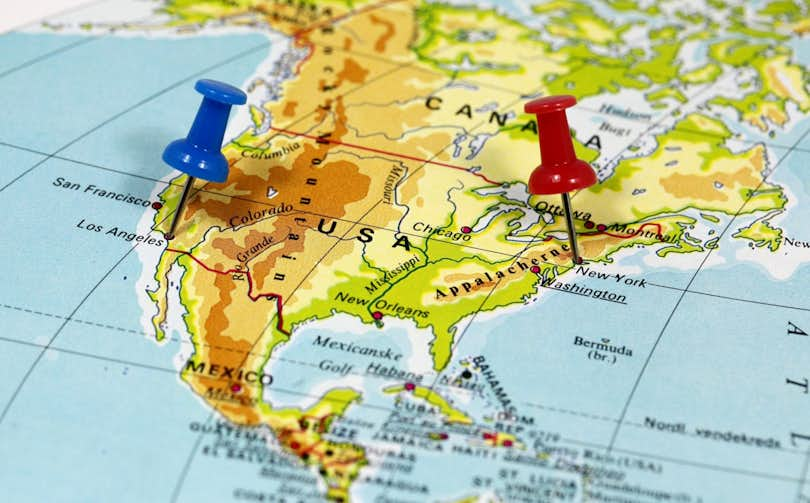 Are you thinking about buying a house out of state but don't know where to start? There are a few things you absolutely must know if it's going to be a success.
Why to Buy a House Out of State
Many people wonder why anyone would want to go through all the work of finding, financing, and purchasing a house outside of their home state. The answer is: lots of reasons!
For people who live in a cold climate, they may want a vacation home in a warm, sunny place. For those who live in Florida but like to ski, they may want a house in the snowy mountains! Plenty of other people just want a second home to go for family vacations and getaway weekends.
Another good reason people buy houses out of state is to make money. Buying an investment rental property in an area where property is less expensive, but rental prices are high is a great financial decision.
One of the more stressful reasons to purchase a home out of state is when your family is moving because of a job transfer. This kind of move usually must happen more quickly and is more permanent.
We've all seen those shows on HGTV that make buying out-of-state property look fun and easy, and it can be! The important thing is to have a plan and a team to support your search.
Where to Look for a House Out of State
Like most things we look for these days, your search will probably begin on the Internet. There are many reputable websites where you can search for properties in any state. There are real estate company specific sites as well as general sites such as those populated by the MLS. These sites are a great place to start looking at listings of homes and learning about the area where you plan to purchase a property.
Things to Consider About Buying a House Out of State
Just like buying a home where you currently live, there are lots of things to consider when purchasing property in another state. You will want to consider the type of property you are looking for, the area you want to focus on, and what your budget is. All of these will be important to keep in mind as you begin your search.
Will you need financing?
Financing a home out of state will likely have some similarities to buying one in your home state. You'll want to make sure that you are working with a mortgage lender or bank that is licensed in the state you are purchasing the home. They should answer your questions and help you throughout the process.
You will also want to check the loan options available, which will change depending on whether this is your vacation home or an investment property. Often investment properties will require a higher down payment (at least 20%) and the loans are often at a higher interest rate. In any case, unless you are paying cash, you will want to make sure you are pre-approved for a loan before you start shopping.
Should you use a real estate agent?
Although the internet has lots of resources to help your home search, nothing is as helpful as working with a real estate agent. Real estate agents have access to much more information to help you throughout the home buying process. They know the neighborhoods, the school systems, and the crime rates of the area. They can give you honest assessments of properties based on their knowledge and experience.
You'll want to make sure that you find a buyer's agent, not a listing agent, to work with. Listing agents are responsible for getting their seller the highest price they can, so they won't be helping you to make a deal. You'll want to make sure you are working with a buyer's agent that you like and trust. Most buyer's agents are paid by the seller, so you don't have to worry about that.
What if you can't visit in person?
It isn't always possible to hop on a plane to go look at a property across the country. That's why you need to have a great buyer's agent on your team. They can go to the property and video chat with you or take additional photos and videos to send to you. Your agent can ask questions on your behalf and do research on the specific property for you.
Pros and Cons of Owning Out-of-State Property
For many people, owning another home, far away from where they live might seem like a major pain. It's one more property to take care of, to manage repairs, and in general to worry about! However, if you are purchasing an investment or a vacation home, out-of-state property can be a great benefit! It will give you someplace to visit and host your family and friends, or another way to make money to plan for an early retirement!
Related links