You've searched for months for the perfect home and finally found it. But, now you discover the owner built additions without getting the proper permits. Here's why they may have done so and some next steps for your to consider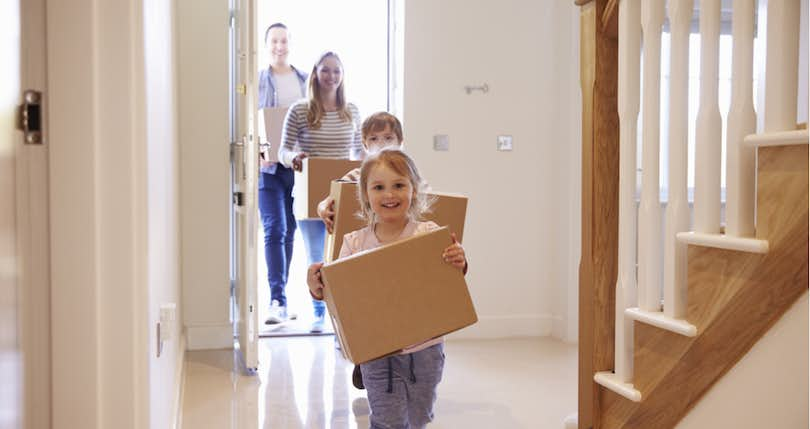 Rules are made to be broken. Except maybe when it comes to home renovations and additions. In that case, you should always play by the rules and get a building permit. The government doesn't mess around with these.
As a buyer, you may have found your dream home, but upon reviewing the disclosure statement come to find out there were certain additions or renovations done by the seller years ago without a valid permit. We'll start by laying out some of the reasons the owner may have opted not to pull a permit, some implications from it, and what to do next if you still want to purchase the home.
Reasons for a Homeowner Not to Pull a Permit
There are a few reasons an existing owner may have neglected to get a building permit in the first place.
It Can Be Expensive
Nothing comes free. The cost of a permit is usually based on the price of the project, so things can get ugly — and pricey — quickly. When you're putting several thousand dollars into a home renovation project, the thought of saving in any way possible may seem attractive in the moment.
Delays On the Project
When you pull a permit, you're on the timeline of the city inspector. Once you reach a certain point in the project, you'll have to come to a screeching halt until after the inspector makes their review.
Uncertainty and Vagueness
Some city codes can be vague and left open to interpretation — it may be confusing both when filing for the actual permit and when determining the exactness of the building code. Plus, you may work with multiple inspectors who could have different interpretations of the same code.
Owners Think It's No Big Deal
When most homeowners are renovating or adding to their home, selling it in the future is the last thing on their minds. And, the homeowner may think the work is good enough for them, so what reason would there be to get a city inspector involved?
Now that you're looking to purchase the home with unpermitted renovations, this simple oversight has potential to turn into a money pit nightmare. Here are some potential pitfalls of an unpermitted addition or renovation.
Considering buying a home with unpermitted work?
A Clever Partner Agent will help you make the right decision.
You May Have to Remove It
In most cases, the homeowner can apply for a permit after the fact, but this may cause them to incur fines for having completed the work without one, or pay extra taxes for the addition, on top of the fees for the actual permit. Worst case scenario, they may have to remove part of or all of the improvement and you as the new buyer would have to live without it (and likely alter your offering price).
Your Homeowners Insurance Coverage May Be Voided
If the homeowner installed an addition in the past without a permit that included electrical work, and they did it incorrectly, it could cause a fire after you've already purchased the home. Your homeowners insurance company may not cover the damages from that fire when they uncover it was caused by unpermitted work.
The Sale Could Fall Through
Even if you're okay with the unpermitted addition as is, the appraisal could come back lower than expected without the added square footage. Depending on your loan amount, your lender may no longer approve the loan based on the unanticipated lower appraisal, causing the sale to fall through.
What to Do About Unpermitted Additions
The best option in most situations is to try to have the seller resolve any permit issues prior to closing on the home, especially if it's in regards to a large addition. This may delay the sale and cost them extra, but it is the least risky option by far. Your real estate agent can help you add language to your purchase agreement stipulating the issue must be resolved by closing or the deal is off.
Otherwise, if you love the home enough and are willing to take on the risk of complications down the road, you can purchase as is. This may be reasonable if it was a simple renovation, but there's no guarantee the city inspector won't come back and charge you fines, or require you to remove the entire added structure. Plus, you will have to disclose the lack of permit to a potential buyer in the future and may have to go down this road again.
Deciding the best option for you might depend on how good of a deal you're getting on the home and the type of unpermitted improvement. An unpermitted garage or sunroom is a bigger deal breaker than a simple outlet.
If you're looking to buy a home, work with a local, experienced buyer's agent who can lead you through the home buying process, especially if you're considering a home with unpermitted additions. They understand the impact of unpermitted remodels and how to account for it when creating an offer.
Plus, Partner Agents also offer on-demand showings — sometimes in less than an hour — so you know you won't miss out on your perfect home.
Related Articles
You May Also Like