Buying a house with cash can be risky. But if you know the advantages and disadvantages of purchasing with cash vs. a mortgage, you'll be able to make the decision that's right for you and make your money go further.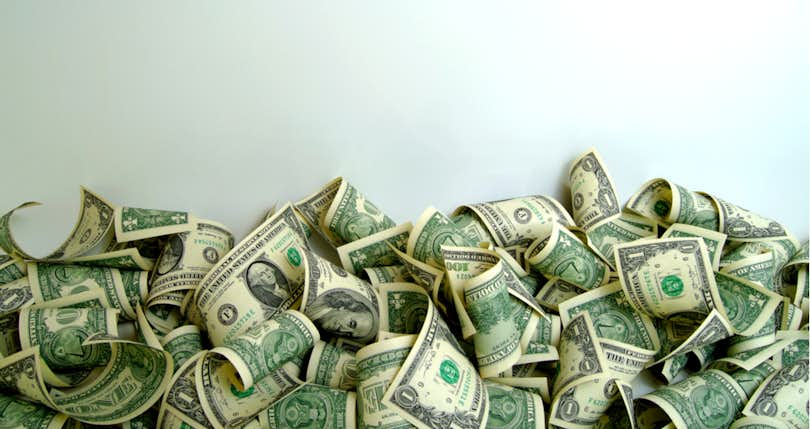 If you're deliberating between buying a home with cash or with a mortgage, you should know, there's no one right way to purchase a home. There's only the option that's best for you and that will give you more bang for your buck.
However, if you do find yourself in a situation where you're thinking of buying with cash, you should be aware of both the advantages and disadvantages that come with buying a home outright.
Cash Advantages
Money in Your Pocket
Purchasing your home with cash can be tempting. One of the more attractive advantages to paying in cash is that you eliminate your monthly mortgage payment.
Without a house payment, hundreds or even thousands of dollars will find their way back into your pocket each month, giving you more financial flexibility and freedom.
Save on Interest
And while you're saving on a monthly mortgage, you're also saving on interest rates. More often than not, interest rates will add up and over time, you may end up spending nearly the price value of your home just in interest.
For example, according to the website, The Nest, if you purchase a home for $260,000, with a 20% down payment, and an interest rate of 4.44%, you would end up paying $169,390 in interest over the course of the loan.
Sellers are Keen on Cash
Another advantage to cash home purchases is that you become exceptionally attractive to both sellers and realtors.
Sellers love a cash transaction. Buying a home with cash means a quicker and less complicated exchange as you won't be dealing with a third party — the lender.
For sellers, cash signals security. They don't have to worry about the buyer backing out of the deal because their financing fell through.
Because of this, sellers are more likely to take cash offers over mortgages, which gives you not only an edge over other competing buyers, but a platform to negotiate a lower buying price. And sellers are apt to accept your reasonably lowered offers.
Once your cash offer is accepted, you're able to cut the average time it takes to process the closing paperwork from 30 to 45 days to just about a week, due to the lack of loan. You'll also save by avoiding extra closing costs required by lenders, such as loan origination fees and property appraisal costs.
Buying your home with cash allows you to purchase your home fast and have more cash in your pocket. However, before you start shelling out the dough, make sure you understand the disadvantages that come with a cash deal.
The Downside of Paying With Cash
Unexpected Costs
One of the major disadvantages that comes with a cash transaction is that it's a big investment — you are buying a home after all. You'll want to make sure that even after you purchase your home, you have enough income and liquidity to pay for any unexpected costs.
You'll want to be sure that if your check engine light comes on in your vehicle or if you find your home needs repairs or renovations, you won't have to go into debt to cover unanticipated costs.
Factor in Extra Payments
It's good to note that even after your cash purchase, you will still have additional payments to make towards your home that would usually be factored in with a mortgage.
For instance, with financing, appraisals are required before you're approved for a loan and are included in the cost. While you can choose to skip an appraisal by paying with cash, it's highly recommended to spend the extra money to make sure you catch any major problems with the home before you buy.
You'll also be responsible for insurance and property tax. These expenses are usually handled and included with your mortgage, but instead, you'll have to take care of the payments yourself and remember to send a check each month.
And remember those closing costs you eluded before? Well, unfortunately, you'll still have to pay out-of-pocket closing fees for title transfers, inspections, and processing. In certain cases, closing fees can be as high as 3% for cash buyers.
Taking a Gamble
While with a mortgage, due to interest rates, you do end up paying more over time than if you pay with cash, you still want to make sure your money is actually working for you.
Depending on the health of the stock market and other potential savvy investments, keep in mind that your money might be better off invested and earning, instead of pouring all your savings into a home. If you invest wisely, your cash could make you more money in the future.
Cash or Financing?
Whether you opt to buy your home with cash or you decide to take out a loan, just make sure you have enough finances to either pay for unexpected costs or to cover your monthly mortgage payments.
And as you weigh the advantages and disadvantages it's always good to get a second opinion. Partnering with an experienced real estate agent can help you navigate this risky and complicated process.
Clever Partner Agents can help you in this important decision and just maybe, they can make the choice easier for you by uncovering extra saving opportunities you didn't even know about.
Related Articles
You May Also Like