Class C properties are often in less desirable locations and don't have the best amenities. However, this is great news for commercial real estate investors because it's very easy to purchase these properties for cheap, renovate them, and start charging higher rent in no time.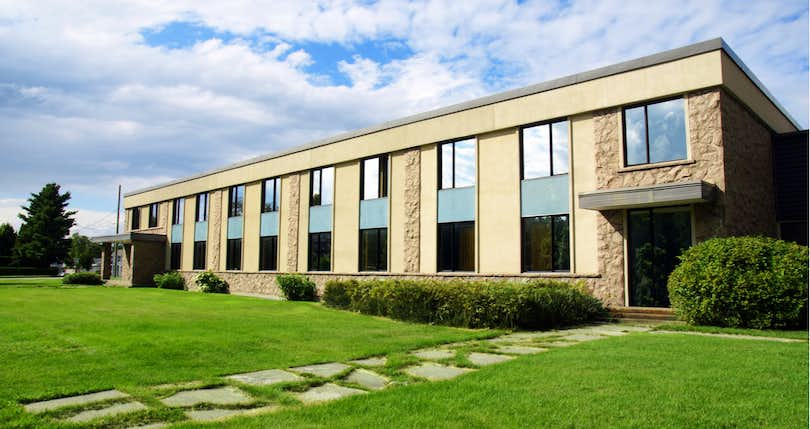 There are many different types of buildings in commercial real estate. To make things easier for themselves, commercial real estate investors tend to divide these buildings up into three categories.
Although BOMA (the Building Owners and Managers Association) states that there is technically no official classification rating for individual properties, those in the industry know, informally at least, that this isn't true.
There are three main types of property: Class A, Class B, and Class C.
Here's what you need to know about Class C properties as a real estate investor.
What Is a Class C Building?
This is the lowest classification available for commercial real estate. A Class C building is older than 20 years and is not usually in the best area.
This doesn't mean that the area needs to be dangerous or underdeveloped (although it often does), but rather that the building isn't near the city's central business district. A Class C building is not always the most convenient to access.
A Class C building might be aesthetically ugly (e.g. seriously dated architecture from the 1970s) and not have the best technology available. Class C buildings usually host small, family-run businesses or start ups that can't afford too much rent.
What Are the Qualities of a Class C Building?
Here are the main features of a Class C building:
Class C Buildings Have Limited (Or Nonexistent) Parking
It's hard to find good parking for a Class C building. These types of properties might have a few spots available, but it's likely that guests will need to fight for a spot nearby.
Class C Buildings Don't Have Elevators
If a Class C building has more than one story, it is highly unlikely that it's going to have an elevator.
Class C Buildings Don't Have Central A/C
If a unit in a Class C building wants to have reliable temperature control, tenets will usually need to install window units, use fans, or purchase space heaters.
Class C Buildings Are Located Far Away from City Hubs
No one will really ever say that a Class C building is really conveniently located. They are not in "bad" locations, just not ones that most people would say are easy or straightforward to get to.
Class C Buildings Have Relatively Date Architecture
Class C buildings are not going to be the prettiest on the block. They typically are a product of the period of their original construction and are in need of a little TLC for more modern tenants.
Why Are Class C Buildings a Good Idea for Investors?
Class C buildings offer a lot of opportunities for growth. 90% of the time, commercial real estate investors purchase Class C buildings with a redevelopment plan in mind.
This is because as is, Class C buildings have some of the lowest rental rates and take the longest to lease. This can translate to a lot of lost income for owners if their buildings sit empty for months only to attract low-paying tenants because of the quality of the space available.
Because of this, most investors choose to do one of two things. They either knock down the building and completely make the most of the land it sat on. They do this by creating a completely new structure, usually a Class A, or remodel the existing office to the best of their ability with the intention of transforming it to at least a Class B.
When done correctly, purchasing a Class C building can be a great vehicle for profit, much like flipping houses in residential real estate.
Related Articles
You May Also Like