Home sellers typically have to pay for both the listing agent's and the buyer's agent commission fees. What happens when your listing expires and you get an offer from a previously interested buyer? Consult your listing contract for the words: broker protection clause.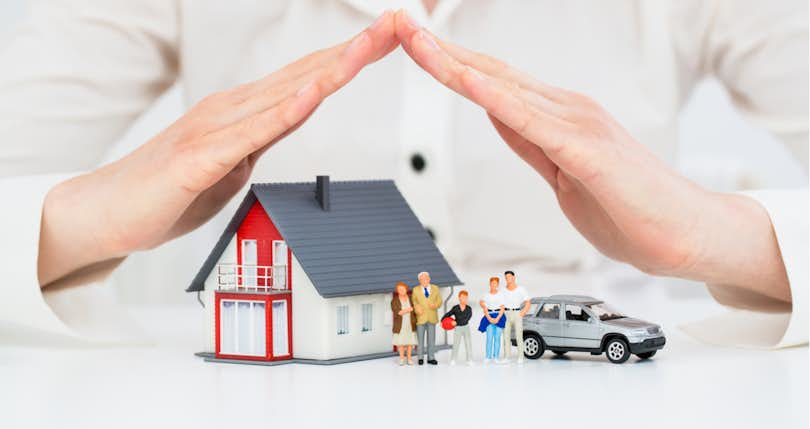 So, you decided to list your home and even had potential, interested buyers. Unfortunately, before your realtor could close the deal, your listing with the agent expired. A few weeks later, a buyer who previously viewed your home calls with a serious offer.
Do you have to pay your listing agent a commission? It all depends on your listing contract and whether there's a broker protection clause.
When you pick the right agent, they can sell your house fast so expired listings aren't an issue. Get connected with a local agent to talk about your options for selling in the current real estate market.
In the meantime, here are the answers to the most common questions about broker protection clauses.
What is a broker protection clause?
A broker protection clause, also referred to as a safety clause or extender clause, is a contingency found in listing agent contracts. This clause says that in certain situations, the seller will pay the listing agent commission fees even if the home sells after their listing has expired.
It is customary for sellers to bear the brunt of realtor commission fees. Sellers who wish to reap the benefits of utilizing a realtor without having to pay for one might drag their feet and prolong a deal until after the listing expires.
To combat being iced out despite providing good service, real estate agents have added broker protection clauses to their listing contracts. In cases when a seller has a bad experience due to the poor performance of their agent, this can mean that they will be obligated to pay commission fees.
How to Get Around a Broker Protection Clause
For sellers who have signed a listing agreement that contains a broker protection clause and are unsatisfied with the service of their listing agent, there is a chance that you can get out of paying the listing agent's commission.
Take a look at the protection clause in your listing contract, it should detail a specific timeframe in which the clause is still in effect. Once that time has passed you are typically no longer obligated to pay listing commission fees, however, it's a good idea to consult a real estate lawyer before going forward.
Be aware that the time period on these clauses can vary from a few days to an entire year. It's important to read the fine print of your seller's agreement before signing so you know of any clauses and their stipulations.
If a seller's agent hasn't notified a seller they are obligated to pay seller's commission fees, then the seller may have a case against broker protection clauses. A broker typically has three days to request commission fees from a seller, but this time limit can vary from contract to contract.
For example, you, the seller, will likely receive a notice from your broker once your home's listing has expired. This notice states you are obligated to pay them commission fees in the event that any of the individuals who viewed your home while it was listed want to purchase it. They will likely cite the broker protection clause in your listing agreement.
However, if you don't receive a notice within the time frame noted on your listing contract, then you may not be responsible for paying.
Choosing the Right Seller's Agent
Home sellers that work with Clever Partner Agents reap the benefits of agents who work hard to get their homes sold fast. And, they save significantly on listing commissions through Clever's pre-negotiated rates.
When you work with a Clever Partner Agent, you can sell your home for a low listing fee of just 1.5% without sacrificing service. If you are interested in working with a top local agent to get your home sold — and saving thousands in the process — reach out to Clever for a free, no-obligation consultation.
Related Articles
You May Also Like