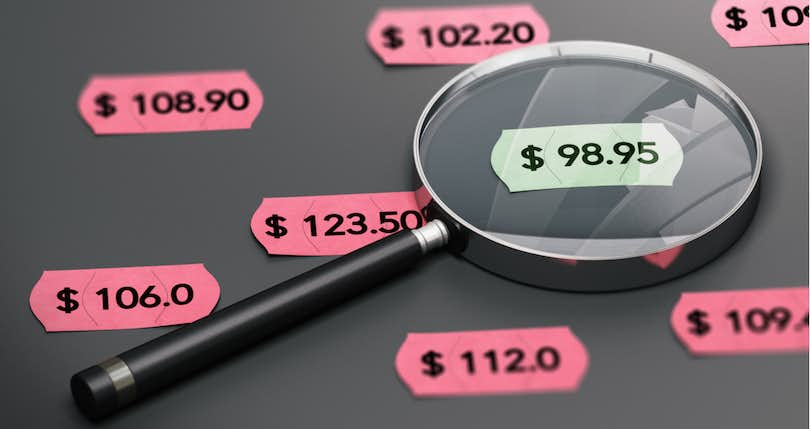 Do you make enough money to live in Ohio?
Chances are you probably do. The overall cost of living in Ohio is less than the national average. Some areas are more expensive, but the state scores 91 on the cost-of-living index where 100 is the national average.
Your particular cost of living varies depending on your lifestyle and needs. For example, if you're looking for a place to retire, you'll want to pay attention to an area's healthcare costs. A young single person may pay closer attention to average restaurant or bar prices.
But there are some costs that affect everyone: Housing costs. After all, everyone needs a place to live.
Let's look at some average housing-related costs to get an idea of what to expect in Ohio.
What does it cost to live in Ohio?
Work with a Clever Partner Agent to find an affordable property.
Typical home prices in Ohio in 2019
The median home value in Ohio right now is $139,100. With an overall median this low you can bet there are some very affordable places in Ohio. For example, Dayton has a median home value of a mere $55,900.
However, home values are on the rise having gone up 6.1% last year. Zillow predicts a continued upward trend of 2.5% over the next year.
The market in Ohio is hot right now. Homes are being listed at a median price of $179,000. They're selling for less at $143,600 but this median price is still higher than the median home value.
The average days on the market has been steadily declining over the past 7 years. Right now the average is low with a summer low of 46 and a wintertime high of 66.
How much are Ohio property taxes?
When you are figuring out the cost of housing, you can't leave out property taxes. Often these are rolled into your monthly mortgage payment, which makes them easier to manage. Other times you must be prepared to pay them in a lump sum as they become due.
Your local tax assessor will come visiting to determine the value of your home. To do this, they will compare your home to similar ones in the area that have sold recently. They'll also adjust up for any additions or upgrades, or down for any negative aspects of your property.
Property taxes are then calculated on this amount by using the area's mill rate. One mill is equal to a tenth of a cent, or $1 for every $1,000. Since mill rates can vary, even within the same state, it's hard to say how much you'll pay.
How do you find out what to expect in the area you're considering? A local real estate agent is a great resource to find out the mill rate for a property you're looking at.
Overall in Ohio property taxes aren't too expensive. The average rate is 1.553%. This is slightly higher than the national average at 1.211%. However, keep in mind that property values are on the less expensive end.
For example, the median home value in Ohio is $139,100. If you pay the average at 1.553%, you'll pay $2,160 a year.
Average homeowners insurance in Ohio
Homeowners insurance is another housing cost you have to consider. A home is a significant investment you don't want to take a chance on losing. Even if you were willing to risk it, chances are that your lender won't be.
The average U.S. homeowners insurance premium on a $200,000 house with a $1,000 deductible adds up to $1,200 a year. However, this cost varies depending on the location. For example, for the same coverage in hurricane-prone Florida, you must pay $3,591.
There aren't many hurricanes in Ohio and insurance rates are significantly cheaper. The average rate is $878 for the same coverage. The actual cost varies depending on the location, the value of your home, and the coverage you choose.
Common home maintenance and repair costs in Ohio
Your mortgage payment, property taxes, and homeowners insurance are all (somewhat) predictable costs that you can plan on paying each month. However, you'll also have to set money aside for maintenance and repairs.
For example, what if your furnace goes out during a frigid January in Ohio? You're going to want to have some money on hand to repair or replace it. Furnace repair in Columbus, Ohio averages $269, lower than the national average of $287. If you have to install a new one, however, you're looking at roughly $4,000.
Repainting is another common repair cost. Whether you're styling a new home with your favorite color scheme or freshening an old paint job, it's a project that comes up frequently. The price varies with the size of your home but the average in Columbus, Ohio is $1,489.
Keep in mind that pretty much any home you buy will have something wrong with it. Whether you're looking to shave some dollars off the purchase price or want the seller to make repairs before closing the deal, you must know how to estimate the cost of those repairs.
Additional costs of living in Ohio
Housing is where you save on the cost of living in Ohio. Remember, the U.S. average is 100 and Ohio's overall score on the cost-of-living index is 91.
However, Ohio's housing cost score is down at 73. Most other costs such as groceries, healthcare, and utilities are closer to the national average.
One exception is transportation, which gets a score of 101.
The best way to get an accurate picture of the overall cost of living is to talk to locals who already live there. if you have friends or family in the area, that's a great place to start.
Another excellent resource is to talk to a local real estate agent or other local market expert. There are many factors that affect your particular cost of living. An expert can help you calculate expenses based on your lifestyle and needs.
Find a top Ohio real estate agent
Finding a real estate agent in the local market is a simple task. All you have to do is type "Ohio real estate agent" into Google and you'll get a list of results.
Finding a great Ohio real estate agent is a different story. Virtually anyone can claim to be a real estate agent, but if you want the best results, you will need to find an agent who delivers.
That's where Clever comes in. We partner with local real estate agents all over the country to connect you with the right agent. We vet all the agents we work with to ensure that you'll be getting the quality you deserve.
You get to enjoy on-demand showings as you house hunt. This is vitally important in a hot seller's market like Ohio. If you have to wait around for open houses, your chances of successfully getting an offer in before someone else are very slim.
As the cherry on top, we've got one more benefit for Clever clients. On houses that sell for more than $150,000, you become eligible for a $1,000 home buyers rebate.
Want to learn more? Contact us today!
Related Articles