Seller's markets don't last forever. At some point, most homeowners will encounter a slow property market. It's still possible to sell your home fast — and for a good price — in a cooling market. But you're going to have to refine and optimize your approach to selling property.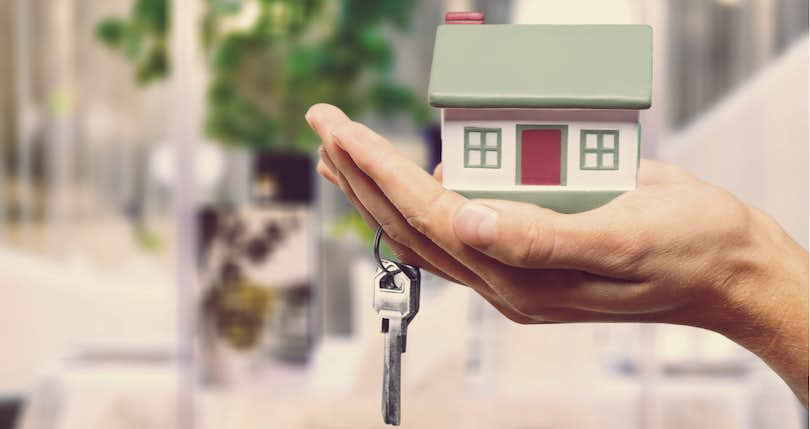 In the decade since the 2008 subprime mortgage crisis, the U.S. housing market has rebounded at a jaw-dropping year-to-year pace, with residential real estate registering close to a decade of double-digit price growth. However, the surging property market is beginning to show early signs of slowdown. With national housing inventory tipped for further increases, regional seller's markets around the country are beginning to cool.
In some states and counties, the housing market has already made the transition to a buyer's market. If you're forced to sell in tough conditions, here are the seven things you need to remember when listing and staging your home in a slow market.
1. Price Your Home Correctly
When faced with a slow market, pricing your home correctly is even more important than usual. If you're trying to sell in a particularly stiff buyer's market, you may need re-list your home at a lower price in order to remain competitive with locally comparable properties. Remember, chasing an unrealistic sale price is the worst mistake a seller can make. Even if you list your home below market value, the subsequent surge in buyer competition will typically result in higher value offers.
If you aren't willing to compromise on your sale listing price, it may be better to wait until market conditions improve before you consider selling.
2. Make Impactful Repairs and Renovations
Have you been avoiding minor renovations and cosmetic repairs? Your inattention may be deterring buyers. Competition in a buyer's market is fierce and buyers can afford to be picky This means it's especially important for pre-listing renovations and repairs to be completed at a high standard.
If you need to offload your property fast and don't have the time to finish ongoing house improvements, you can offset the cost of outstanding renovations and repairs from the asking price of your property. Not only will this save you time and energy, it can also be used as a bargaining tool in negotiations with potential buyers.
3. Have Your Property Professionally Cleaned and Staged
When people are looking for a home, they need to be able to envision themselves and their families within the space. If your home looks dirty, cluttered, or messy, buyers will find it difficult to get a true sense of the property, curbing the speed and value of a potential sale.
If you want to give yourself the best chance of selling during a buyer's market, it is critical that your property is in top-notch condition. If you're short on time, consider hiring a professional cleaner to go through your home prior to listing. To achieve a more appealing home staging, try booking a consultation with a local interior designer.
4. Avoid iBuyers and "We Buy Houses for Cash" Companies
If you're looking for a quick sale in a slow buyer's market, you may be tempted to approach iBuyers or "We Buy Houses for Cash" companies. While iBuyers and "We Buy Houses for Cash" companies may help you close on a time-effective sale, you will pay a high price for the convenience. In order to push fast sales, iBuyers and "We Buy Houses for Cash" companies sell your home far below its market value, leaving you with significantly less sale profits. To make matters worse, sellers are often charged hefty commission and risk management fees during closing negotiations.
Although a fast all-cash offer may be appealing, the risks associated with iBuyers and "We Buy Houses for Cash" companies almost always outweigh the short-term benefits of a quick sale.
5. Establish a Unique Selling Point
In a slow market, many houses within your area may boast similar features, making it difficult for buyers to differentiate your home from other local listings. You can make your home stand out amongst the crowd by highlighting any interesting or unique aspects of the property. These features may include:
Historic architectural design.
Antique fittings and fixtures.
Large backyards or pool areas.
Scenic views.
Recent home improvements.
Bay window spaces.
6. Embrace Unconventional Marketing Strategies
Unorthodox marketing tactics are a great way to expose your listing to a larger audience of buyers. We've listed a few unconventional promotion tactics that can easily be integrated in your marketing strategy:
Design and distribute fun and creative newsletters to distinguish your property from competing listings.
Hire a drone to livestream aerial videos and capture ultra HD photos of your property.
Leverage social media platforms to broaden your engagement with millennial buyers.
Create a short elevator pitch and advertise your listing in-person at local networking events and community forums.
Host your listing on a standalone website — you'll have a lot more options to customize the general style and layout of property photos, descriptions, and testimonials.
7. Partner with a Local Real Estate Agent
If you're struggling to sell in a slow market, it might be time to partner with an experienced real estate agent. A good agent will be familiar with local market drivers and can help restructure your listing and marketing strategy to better optimize buyer engagement and offer competition.
To connect with an agent who has experience in fast property turnover, reach out to a Clever Partner Agent. Agents in the Clever Partner Network have agreed to provide discounted full service support throughout the entire sale process. While Clever Partner Agents will always strive to sell your house fast, you'll never be pushed to undercut your home's fair market value in order to close on a fast-sale.
Related Articles
You May Also Like