Selling an old house can be tricky depending on the market. Rather than try to overhaul the home from the ground up, look for minor ways to make improvements. With the help of an experienced real estate agent, you can learn the best ways to improve and play up your home for potential buyers.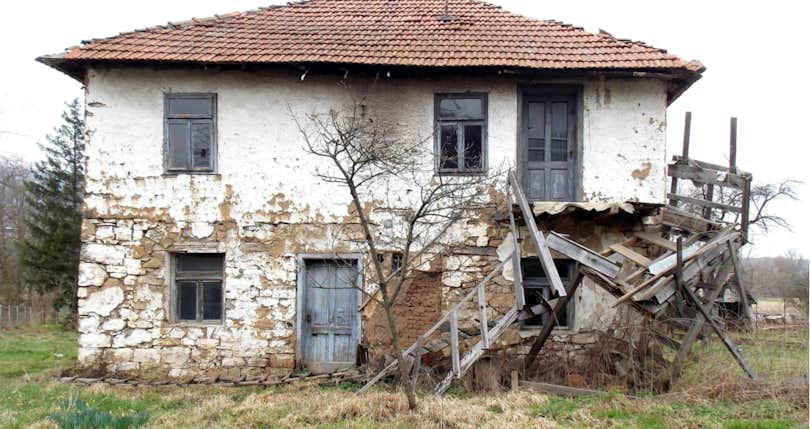 Selling an older house can seem tricky if you're not sure where to start. You know your home has a lot of good points and would be a great find, but it's not quite up to snuff the way buyers would expect.
Although there are some home buyers in the market for a fixer-upper, it's highly possible you won't get the asking price you're looking for. People are likely to haggle to lower the price since they can easily see they need to make a lot of repairs first.
Instead, consider making simple improvements that can help your home look like new. Or focus on benefits unique to where you live when marketing your house. While buyers will still attempt to negotiate, they'll feel placated that your home has a lot to offer should they choose to purchase.
Want to figure out the best way to make a lasting impact on buyers without spending a lot of money? Learn more and see what investments to make and features to focus on when selling an old home that needs work.
1. Change Out the Lighting
One of the easiest ways to make an old house look new again is changing out the lighting. Consider the type of set-up in each of your rooms to determine what type of investment to make.
If you have dated lighting fixtures, now is the time to replace them. You don't necessarily need to have something trendy, but a modern look can make a difference in how your home is perceived. Often buyers will see value in modern lighting fixtures because it shows the home has been taken care of and updated.
Look at the rooms and figure out how much natural light comes in. Getting rid of heavy drapes to usher in bright light can breathe new life into a home.
2. Consider Painting to Make an Old Room New
If you're looking for a quick fix and don't want to invest a lot of money in new appliances or plumbing, a fresh coat of paint can change up a room instantly. Paint hides wear and tear on walls and a fresh coat makes everything look new.
Choosing colors that are light can open up a room and make it look larger than it really is. If you have a child's room that has colors such as a bright blue or a den that has dark walls, now is the time to paint and give every room an instant makeover.
If you have wallpaper, it's ideal to remove it. Wallpaper makes a home look dated and most people don't want to deal with the mess of removing it themselves.
3. Highlight Neighborhood Benefits
Sometimes it's not about what your home looks like, but what it has to offer.
Are you close to a good school system or parks? Within walking distance of downtown? Or do you have acres to spare that would appeal to city-dwellers looking for a change of pace?
Figure out how you can use these benefits to your advantage. Many people will pay extra for additional property or convenience, including getting their child into the right school. Anyone can buy extra furniture, but not every home has the qualities your neighborhood possesses.
Selling an old home that needs work?
A Clever Partner Agent can highlight other things the home can offer.
4. Make Improvements to the Bathroom
The bathroom can be a major selling point for folks. With an old house, a bathroom can provide the final touch that closes a sale. While making an investment in the bathroom can be pricey, sometimes this one item will sway the buyer in favor of buying your home.
You can choose to put in a new shower or tub. A garden tub or a walk-in shower are popular choices for many folks. If your bathroom already has one of these or you'd rather not put the extra money, invest in simple repairs.
Check to make sure the toilets and faucets aren't running. Paint the walls and check tiles to see if they need repair. Replace the shower curtains if you have them, and add a few touches to make the bathroom seem inviting and even spa-like, such as hand soap in a fancy dish or a plant.
5. See How Small Repairs Change the Overall Look
While making large improvements is the first thing that springs to mind, it's not the only way to sell a home. Go through the home and see what little repairs need to be done in order to make it more welcoming and livable.
Perhaps the windows are drafty, the walls have nail holes, or the bedroom door doesn't have a lock. Take a clipboard and walk around, making a list of everything that needs to get repaired to make the home appealing.
While these little repairs don't sound like much, too many broken, mismatched, and non-functioning aspects of a home can drive the value down. Before investing in larger items, make the small repairs. This gives you a better idea of how much work is truly needed.
6. Improve Curb Appeal
If your home looks fine inside but doesn't catch buyers interest when they arrive at the door, it's time to focus on curb appeal. Curb appeal can be as simple as keeping the grass cut, planting flowers, and ensuring the yard looks visibly pleasing.
A clean and thought-out yard can help potential buyers envision what it's like to live there. From there, it's a matter of bringing them in the door and letting them see what their new home looks like.
7. Know How to Handle Buyer Requests
Handling buyer requests can put you in a precarious situation. You don't want to get taken advantage of or make more repairs than necessary.
It's important to consider the fact that most buyers want a home to be ready before they'll move in, but that doesn't mean you should comply with every request. If you were planning on handling a renovation it's not a big deal. Be wary of cases where the buyer wants you to put in something specific, such as only buying the home if a jacuzzi is installed.
Discuss the requests with your real estate agent before committing. Clever Partner Agents are top performers and they know what helps a house sell.
If you're looking for a professional who can give you honest advice about the best ways to upgrade your old home for the market, they can help. If you're ready to get serious about putting your home on the market, start the process today.
Related Articles
You May Also Like