Property surveyance is a little talked about part of the real estate process that could impact your home sale. Find out whether or not you should have your property surveyed prior to selling and learn more about how understanding your exact property lines could benefit your sale.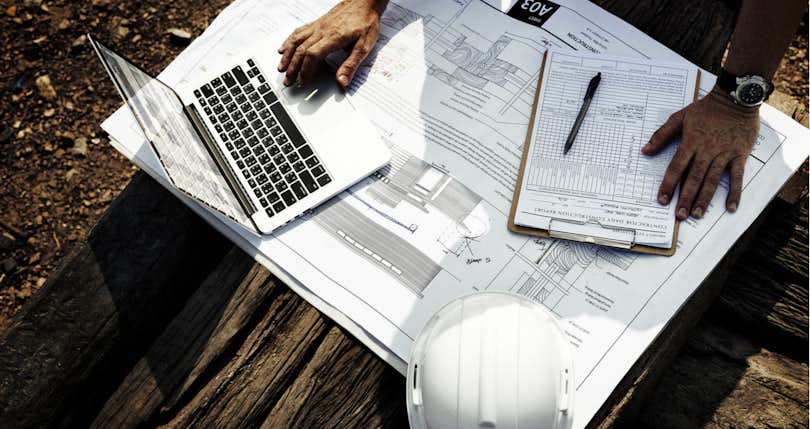 If you've never had your property surveyed and you're preparing to sell your house, consider getting a property survey. There can be hidden benefits to understanding your exact property lines which will help your home sell more quickly.
Before making any decisions about property surveyance, it's best to talk to your real estate agent to understand what buyers in your local market are most interested in. You can also do your own research, starting with this handy property surveyance guide for home sellers.
1. What is a property survey?
There are many types of property surveys, so it's important to understand which one you need. The most common type of property survey is the one often required at closing, called the location survey. This type provides details about the property, including property lines (as dictated in property records) and any improvements made to the lot.
A boundary survey, however, is a physical survey done by a team of property surveyors who come out and determine where the actual property lines are, versus where the property record states they are. This information must be disclosed during closing.
An ALTA/ASCM survey is one generally required for commercial properties to determine if a property meets standards put into place by the American Land Title Association and the American Congress on Surveying and Mapping.
Other surveys include site planning, subdivision, and topographic surveys and are less common during the selling process.
» MORE: Land survey vs. plot plan: What's the difference?
2. Where do I find my existing property survey?
Your existing property survey, which is likely a location survey, is on your property deed. You can also find your survey details in the closing paperwork you received when you purchased the home. If you cannot locate your survey, you can go to your county assessor's office to receive documentation on your property's noted boundary lines.
3. How much does it cost to survey your property?
The cost of having your home surveyed can vary greatly depending on your requests and where your home is located. On average, it costs between $350 and $500 to have a boundary survey performed on your home.
It's recommended that you reach out to a few different surveyors for quotes prior to accepting a bid. You can also talk to your real estate agent for recommendations on top land surveyors in your area.
Not sure if you need to survey your property?
A Clever Partner Agent can advise you on the best option to sell quickly.
4. Are property surveys public record?
If a survey has previously been performed on your property, the details of that survey are a matter of public record. In fact, your property deed, record of prior property sales, and survey information can all be accessed by the general public by visiting your county clerk's office.
5. What does a property survey include?
A location property survey is a written report that includes the full street address, a description of the property and lot, data regarding nearby buildings and properties, and a record of any improvements made on the property. It can also include easement and right-of-way information.
A boundary property survey will report on the actual boundary lines of a property, which can be helpful if renovations or new construction are being considered.
6. Does Google Maps show property lines?
An easy way to quickly scan your property lines is by pulling your address up on Google Maps. You may need to Zoom in on a property, but most property lines are available to view on Google Maps.
If property lines are not coming up on Google Maps, it doesn't mean property lines don't exist. It simply means the information was not available to Google. To access this information, you'll need to visit the county clerk's office to find out your recorded property boundaries.
7. What are the benefits to having a property surveyed?
It can be beneficial to have your property surveyed before selling if you plan on doing any renovations or want to ensure your existing outdoor features are up to code. For instance, if you are adding a fence to your backyard prior to selling, having your property surveyed to ensure you enclose the maximum amount of space allowed (and don't build past your boundaries) is essential.
Having your property surveyed can also give the buyer a better idea of how big the plot of land is, so they can better determine how to use outside spaces and plan for future renovations.
Next Steps
Do you still have questions about property surveys? The best resource to answer your questions is a trustworthy real estate agent. Your agent can provide insight into whether a new property survey is needed and answer any questions you might have about the different types of property surveys.
Clever can connect you with a top-rated listing agent who will walk you through the entire sales process, from listing to closing. Clever Partner Agents also provide full services for a discounted commission, charging only 1.5% ($3,000 minimum) instead of the traditional 3% listing commission charge.
Get started by reaching out to a Clever Partner Agent today.
Related Articles
You May Also Like