With poor credit or a history of foreclosure, a conventional loan may not be an option for you. One alternative is an owner occupied hard money loan — but is this loan right for you? Weigh the pros and cons with the six things you need to know about owner occupied hard money loans.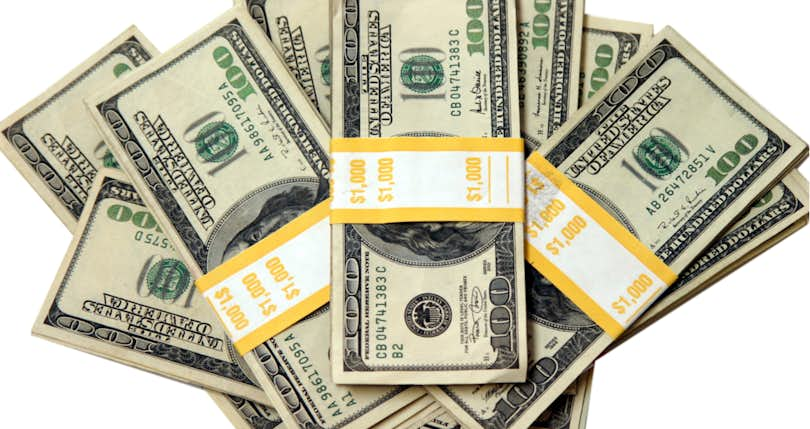 Most think hard money loans are for flipping houses or investment properties. However, hard money loans can also be used by home buyers who are unable to get a conventional loan due to poor credit, foreclosure, or debt.
Called owner occupied hard money loans, they were created specifically to help private residents purchase a home as they offer more flexibility and lenient requirements.
But is an owner occupied hard money loan actually your best option?
Before you head out to a hard money lender, here are six things you should know about owner occupied hard money loans and then you can decide if it's the right option for you.
JUMP TO SECTION
1. What is an owner occupied hard money loan?
A hard money loan is a short-term loan, usually lasting around 6 to 12 months, that is primarily used for investors to flip houses, to buy property quickly, or to start construction on a project.
However, a hard money loan can also be used for owner occupied homes by those who are simply looking for a private residence. Owner occupied hard money loans are less common and can be more difficult to obtain because of the risk.
This additional risk comes from the fact that hard money loans use a less-traditional method of collateral. Rather than base loan approval on your credit history and ability to repay, a hard money loan uses the value of your home.
But with an owner occupied hard money loan, because you won't be selling your private residence to pay back the lender, there are a few more requirements for you and more risk involved for the lender.
2. Why You Would Choose a Hard Money Loan
Even though there are more risks and requirements for an owner occupied hard money loan, many home buyers turn to this type of loan when conventional loans are not an option.
For home buyers with poor credit, history of short sales, bankruptcy, foreclosures, or who have less than two years of employment history, owner occupied hard money loans are a great option.
Hard money lenders don't care as much about your credit score or past history with foreclosures and debt. Hard money loans offer more flexibility as they are provided by private lenders instead of big banks or companies.
With owner occupied hard money loans, as long as you can prove how you'll repay the loan, private lenders are willing to provide hard money loans.
Considering a owner occupied hard money loan?
A Clever Partner Agent can make sure your home is in budget.
3. How an Owner Occupied Hard Money Loan Differs from a Conventional Loan
While the biggest difference between an owner occupied hard money loan and a conventional loan is the flexible requirements for loan approval, another distinction is the speed of approval.
With conventional loans, the approval timeline can take weeks or months. But with a hard money loan, you could get approval within a week or even as little as a few days which can be beneficial if a conventional loan falls through or you need to jump on a property quickly.
Owner occupied hard money loans have a shorter lifespan than a conventional loan.
Typically, hard money loans are only for 12 months, however, especially with owner occupied loans where the homeowner may need a longer loan, they can extend it up to a 15 or even 30 year loan, though the borrower usually pays off the loan well before then.
Compared to a conventional loan, rates for an owner occupied hard money loan are much higher due to the higher risk for the lender. You won't want to hold on to a hard money loan for too long as the interest rates can take a big hit on your wallet.
4. Rates for an Owner Occupied Hard Money Loan
One of the biggest downsides of owner occupied hard money loans are the steep interest rates. You can expect rates to reach into the double digits ranging from 10% to 18% plus you'll pay a few points upfront for processing fees.
Be prepared for a higher down payment as well. Depending on your lender you may have a down payment between 20% to 30%.
Because of such high interest rates, home buyers with owner occupied hard money loans typically work to get their credit scores as high enough to qualify for a conventional loan as soon as possible. Once they're eligible for a conventional loan, they can refinance for those lower interest rates.
5. Requirements for Loan Approval
While hard money loans for house flips or investment properties rely on the value of the property for collateral, with an owner occupied loan there's a few extra requirements and the borrower must provide a long-term plan to the lender proving how they'll be able to repay the loan.
For instance, an owner occupied borrower must show proof of their income by providing W2s, pay stubs, and tax returns along with evidence of any previous or current debts that can include credit card debts, car payments, or other mortgages.
Borrowers must also watch their debt-to-income (DTI) ratio during the stretch of the owner occupied hard money loan as most lenders have a DTI ratio requirement they must stay under.
6. Not Every Hard Money Lender Deals with Owner Occupied Loans
You'll want to do your homework before you choose a hard money lender to work with as the majority of lenders don't provide owner occupied hard money loans.
This is because, compared to standard hard money loans, owner occupied loans require extra paperwork and have stricter regulations that many lenders don't want to deal with.
Because of Dodd-Frank reforms after the 2008 financial crisis, to provide owner occupied loans, lenders must provide extra documentation, receive additional licensing, grant a mandatory rescission period for the borrower, and take on more risk than with a traditional hard money loan.
Clever Can Help You Save
Buying a home can be an expensive and stressful venture, especially if you have poor credit and a less-than-stellar financial history.
But when you work with a Clever Partner Agent, they can help you navigate the home buying process and help you weigh all your financing options to make sure an owner occupied hard money loan is right for you.
Clever can also help you save even more by finding an amazing home in your price range and negotiating for a great price.
You can stretch your budget further in eligible states. You can receive cash back once you've closed with a Clever Partner Agent, helping you reimburse expenses, pay movers, or spend in any way you see fit.
Get in touch with Clever to learn how you can save and connect with an experienced Partner Agent.
Related Articles
You May Also Like