Florida homeowners associations govern both condominiums and single-family homes. They can make a big difference in your quality of life. These seven stories will tell you why you should research them when making a home buying decision.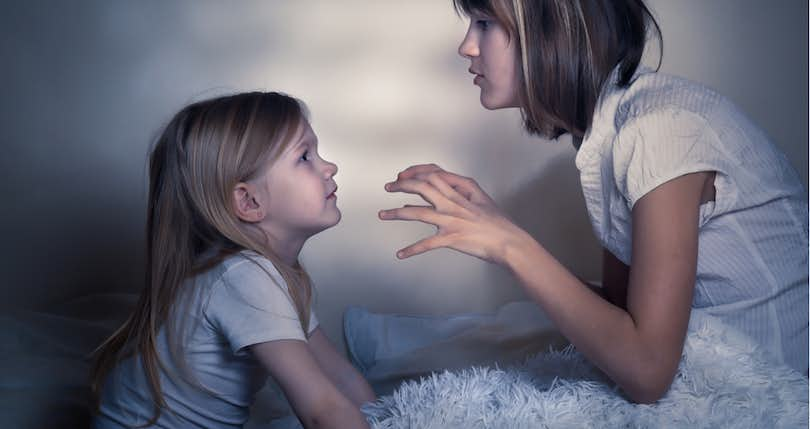 If you've been house shopping in Florida, you might have heard your realtor mention the term "HOA." It stands for homeowners association and if there's one in your area it could have a big influence on the quality of life living there.
Home sellers may be surprised to discover that their HOA's local reputation could impact how quickly their house sells.
What is an HOA?
A homeowners association is the governing body of a condominium building or community. They collect dues which typically cover items such as exterior landscaping and maintenance, repairs on communal buildings, and services shared by the community.
Your experienced realtor should let you know about any HOA regulations that exist in a neighborhood before you decide to buy the home.
How are Florida HOAs Different?
The main difference between an HOA in Florida and those in other states is that HOAs in Florida can govern single-family communities.
Members of the board of directors are still elected from community volunteers. The HOA board still assesses and collects fees. And when you buy a home that is overseen by a homeowners association you have no choice but to belong to it.
HOA Covenants and Bylaws
The rules in an association's bylaws regulate much of what homeowners in the association can do with their houses, from acceptable exterior paint colors to lawn decorations. Penalties can include having items removed from your property to having to pay fines.
It's not uncommon to have disputes and fights over these bylaws. Here are seven crazy stories that should serve as a warning to anyone buying a home in Florida.
1. The Missing Funds
HOAs collect a lot of money from their members and sometimes it can go "missing." This was the case with a Florida couple who took more than $339,000 of HOA funds for their personal expenses.
Not only does embezzlement hurt the HOA's ability to perform its duties, but it could also be impossible to recover the funds if they've been spent. Make sure that any HOA you join has rigorous accounting procedures and financial checks built into its oversight.
2. Fines for Noncompliance
Some associations have rules that you must comply with regarding exterior home maintenance. One elderly gentleman in Florida suffered a heart attack while laying down sod in his yard! He was out there in the heat trying to avoid a fine.
3. Fights over Parking
Would you want to spend $187,000 in legal fees to park your truck in your driveway? One Florida man did after his homeowners association told him that it had to be in his garage. While the man won in court, and the HOA eventually had to pay his bills, if you'd been a member of the HOA your coffers would now be empty.
Keep in mind that any lawsuits against the HOA which aren't in their favor will drain funds meant to maintain your property.
Some HOAs do have size restrictions on vehicles and where they can be parked. Visitors might be required to put parking passes in their windshields. If a neighbor takes your designated parking spot, fights can break out.
Check that your existing vehicles would be in compliance before putting in an offer on a new home and make sure you know all the parking rules.
Don't end up in a nightmare HOA.
A Clever Partner Agent will help you find the perfect home for you.
4. Seen and Not Heard
One Florida homeowners association didn't want children to play too loudly in the common spaces or outdoors. No running, no tag, and an adult had to be present at all times. Violations would have been a $100 fine.
Not all neighborhoods are kid-friendly, particularly if the community was originally meant for retirees. Backyard playsets and playhouses can also become an issue if considered an "outbuilding" by your association. Given that many associations in Florida cater to snowbirds and those in retirement if you have small children review the bylaws.
5. Gardening Issues
Do you want to rip out the grass in your front yard and plant vegetable beds? Not so fast. Your property's exterior is often one of the most regulated parts of an HOA.
The HOA wants to maintain community standards and uniformity of appearance with the goal of maintaining home values. A woman living in one Florida HOA was told to rip out her flower garden after the association didn't like its shape. Another had to pull up purple flowers because purple wasn't on the approved color list.
6. Privacy Issues
If you have a nosy HOA, they could invade your privacy. People living in HOA-governed communities have reported snoops coming onto their property to identify violations. One Board member went so far as to use Google Earth to identify a treehouse built in a home's backyard.
Some homeowners association members can go a little overboard when enforcing the rules. This could definitely interfere with your enjoyment of your property and add a lot of aggravation to your life. Again, ask your realtor what they've heard about living in that community before
A Clever Partner Agent has the experience to advise buyers and sellers about whether an HOA's rules are reasonable or legal. If it's time for you to sell a house governed by an HOA, or you're thinking of buying in a neighborhood which has one, reach out to get connected with a Clever Partner Agent today.
Related Articles