If you're looking for a place to start a chicken farm, you should know that Delaware is a powerhouse of the poultry industry. Before you invest in farmland or equipment, here's what you need to know about buying a chicken farm in Delaware.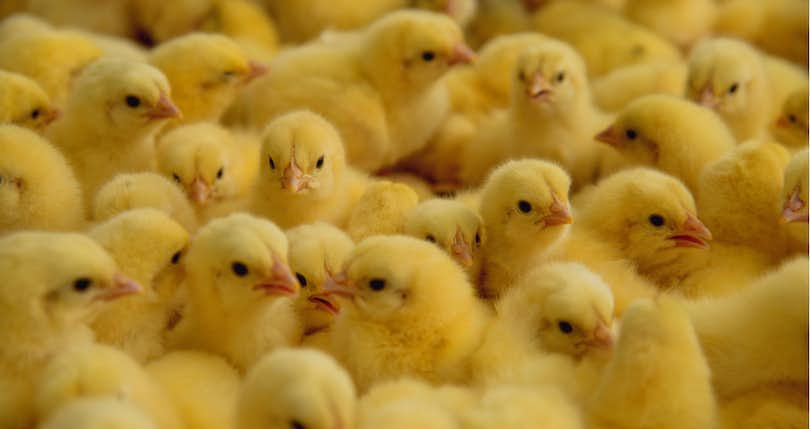 When people think of Delaware, they might not know that chickens outnumber residents in Delaware by more than 200-to-1. Delaware is already home to more than 200 million chickens every year. Chickens are part of a major industry that's a significant player in Delaware's economy. Now, it's understandable if you want to use your love for animals and farming to join this booming industry. But, before you do, you'll want to consider these five things before buying a chicken farm for sale.
Find Adequate Land for Sale
There are many different routes you can take as a poultry farmer. One of them is being a broiler, and one is the layer. A broiler farmer will raise chickens for meat and a layer farmer will raise chickens for their eggs.
Underneath these two categories are smaller poultry farm niches like poultry feed production chicken breeding (otherwise known as a hatchery), and egg and meat processing. Knowing which branch you want to run will help determine what land you need.
Types of Land Needed
You will need to know how you plan on raising your chickens. Some of the more common options are free-range, yarding, battery cages, and furnished cages.
For a free-range chicken farm, you'll need land that has adequate drainage to minimize worms, suitable protection from heavy winds, and protection from predators. If you are growing any crop, you will need to have the chicken's land away from the crop because they might eat it.
For yarding, you'll need to make sure there is enough land for chicken coops, and fenced off areas for the chickens to roam during the day.
Farmland Prices
The prices for land are going to vary depending on how many acres you want and if you want a house on your land. For lands that come with existing coups and large chicken housing structures, you are going to be paying quite a bit more than if you purchased fenced in land. This is when you'll want to see if you have the funds to start from scratch or if you'll need to buy a farm with the machinery already in place.
It's also common practice by farmers to find land that is far enough away from a big city where the properties will be cheaper, but not too far that you have to drive long distances in order to take your products to town. You want to be accessible to your future customers and not pay large amounts of money in transportation costs.
Understand the Costs
Aside from the actual land itself, there are quite a few expenses required to run a farm. Again, depending on how you plan on raising your chickens and what sector of poultry farm you work in, you'll need specific equipment to run your farm. Let's say you are opening a hatchery, you'll need a good HVAC system, trolleys, hatchery doors, a monitoring system, egg transporting pallets, and incubators.
If you plan on raising free-range chickens for meat, you'll need to frequently upkeep your land to keep it clean, have a quality fence surrounding the chickens, and coups for them to sleep in at night. Depending on the size of your land and the number of chickens you're raising, these costs can add up fast. Keep in mind, you'll most likely be needing other supplies like tractors and water systems, which can add to the initial investment.
Learn the Laws
Understanding the laws and regulations for chicken farming is important because it can potentially prevent you from legal issues. As a chicken farmer, there are sanitation, recordkeeping, and other rules that you are required by law to follow. The PPIA requires that poultry, to be sold as human food, must be slaughtered and processed in a facility with "continuous" inspection, which means bird-by-bird.
The laws are also typically based on certain criteria that are based on how big your production is. If you are a producer or grower that has 1,000 or fewer chickens, you have almost no limitations on who you can sell your chickens to. If you are a producer or grower with around 20,000 chickens, you can't sell to distributors, retail stores, or perform interstate sales.
There are also certain standards that must be adhered to depending on the type of poultry farm you run. According to, Humane Farm Animal Care (HFAC), in order for you to qualify as a "free-range" farm, you need at least two square feet per bird. The hens must be outdoors, weather permitting, and when they are outdoors they must be outdoors for at least six hours per day.
As you can see, the laws are pretty specific and you want to make sure you perform research to ensure you follow them to the fullest extent.
Look into Financing Options
As we've seen, the initial costs of starting a farm and buying farmland can be quite expensive. Luckily, there are many financing options for farmers. The USDA Farm Service Agency has farm loan programs that offer opportunities to family-size farmers and ranchers to start, improve, expand, transition, market, and strengthen family farming and ranching operations.
They also have beginning farmers and ranchers loans that can provide access to land and capital. The USDA also offers operating loans that can assist beginning farmers in becoming prosperous and competitive by helping to pay normal operating or family living expenses.
Keep Track of the Economic Outlook
Believe it or not, farming is a profitable investment. According to a study done by the University of Tennessee at Martin, one poultry farm was able to bring in $13,726.80 of total poultry sales. If production costs are kept to a minimum and proper precautions are taken, poultry farmers have been able to net sales of around $3,200 for 4,428 kg of meat.
Whether you are looking to start from scratch or buy an existing farm, partner with Clever to work with an experienced, local real estate agent for assistance and support throughout the process. A good agent will not only help you determine the best possible time to buy — they'll guide you through the entire process, from house hunting and applying for a loan to negotiations and closing, ensuring a great outcome while minimizing stress along the way.
Related Articles
You May Also Like