If you're looking to buy a home, there's no doubt you want to pay the best price. Sometimes entering the market at the right time can help. Here's our comprehensive guide to how to time your purchase and what you need to know if you want to buy a home in January.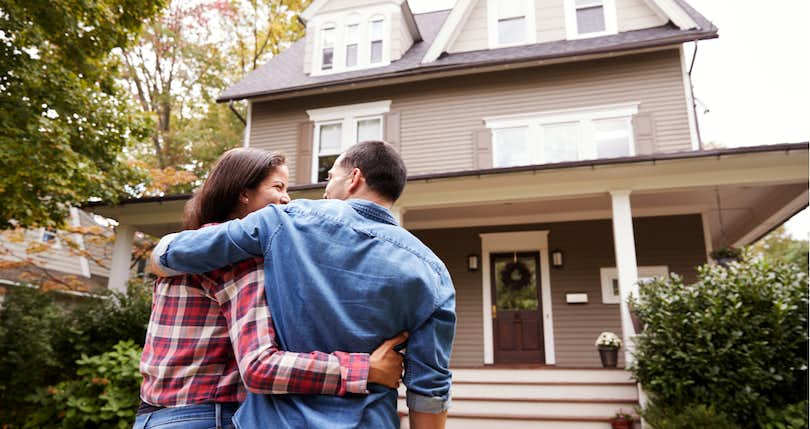 Just like there are hot times of the year to buy cars, there are peak buying seasons for homes as well. The best day of the year to buy a house is Christmas. That's not surprising considering that very few people are looking for houses that day.
Realtors say sellers are more inclined at this time to bring down their prices to get a sale. And if you miss Christmas, Easter Sunday is the second best day to buy a home. Again, there's hardly any competition, so if you're a buyer, that means a better chance of getting a great deal.
Generally, winter is a better time of year for buyers looking for a good deal. During the winter and specifically January, there is a scarcity of buyers. This is especially true where temperatures dip dramatically and fewer people want to venture out into the cold. In fact, you can consider January as the near opposite of the spring when buyers flood the market and home prices shoot up.
So, it's not surprising then that January in particular is a good house hunting month for bargain hunters. Here are five things you need to know if you want to buy a home in January.
January Is a Bargain Hunter's Dream
January median home prices are at their lowest national levels at the beginning of the year. For example, January median closing prices average about $255,000. In June, the median closing price is nearly $308,000.
Homesellers are also ready to sell in January because, on average, their homes have already been on the market longer than at other times of the year. The average home selling in January has been on the market for 104 days. In May that figure is only 68 days.
The length of time a home is on the market has a direct impact on the sale price. Sellers are more willing to lower their price expectations the longer a home is on the market. That means buyers have more room to bargain for a good price in January than they would in more active sales months such as June.
Timing Isn't Everything
As a home buyer, you should not rush to enter the market at any particular time just because you think it's a good time to buy. The perfect time of year to buy a home is when you are ready.
If you are financially ready for the obligations of a home in the summer, there is no need to wait until winter to start looking. The sooner you get a feel for the market the better. But don't buy a home just based on the month of the year.
Supply and Demand Determines Prices
Remember that there may indeed be less home buyers looking for properties in January and so sellers may have fewer options. But there is also less supply of properties in January.
So, while you may get a better price for a home in January, you may be able to find a more suitable home (or at least have a wider selection) in the summer when there are more homes on the market.
Consider The Economic Outlook
Hot buyer's or seller's market can happen at any time of year. While it is true that January is the best time for home buyers nationally, it may not be true a specific region. A professional realtor will be able to determine if your local market is a seller's market or a buyer's market and then help set your expectations accordingly.
New construction is a good indicator of whether or not it may be a good time to enter the market if you're looking for a house. Strong construction numbers indicate an ample supply and that almost always helps to stabilize prices or even lower them.
Work with a Professional Realtor
A professional Clever Partner Agent can help you buy your home at the right price no matter when you want to enter the market. The right timing can save you thousands of dollars. But buying your dream home is not just about purchasing at a particular time of year. There are many factors involved and your realtor will be able to walk you through the pros and cons.
Clever partners with top-real estate agents from major companies like Keller Williams, Century 21, and RE/MAX. Clever Partner Agents are all full-service, however, they have agreed to work for a flat fee of $3,500 or 1.5% if your home sells for more than $350,000. That means you save money and while maintaining the professional expertise of a trusted real estate agent.
Related Articles