When buying a duplex for sale in Los Angeles, you need to look for a home that will yield high returns and rent out easily. Finding a lender, tenants, and repair staff is a challenge on your own. Working with an experienced local agent can help.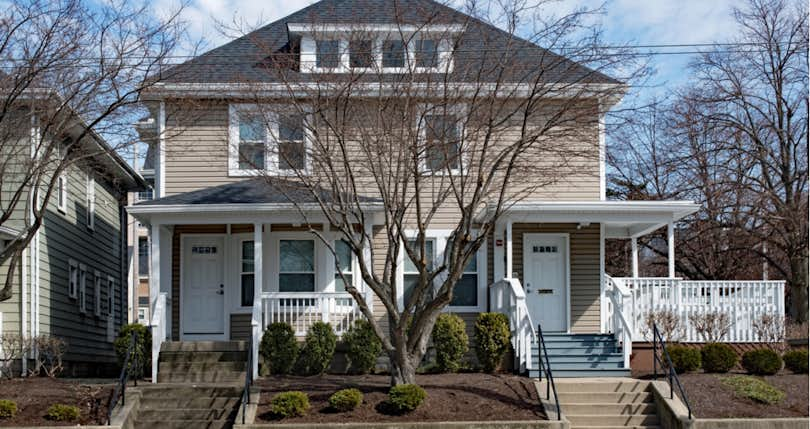 While the super-wealthy have never had a hard time investing in real estate, there's a growing number of people in Los Angeles looking to expand their portfolios. Duplexes are a smart investment for buyers looking to have their cake and eat it too.
A duplex is a house that has two units with private entrances. When you buy a duplex, you get a multi-family home you could live in while you rent or lease the other half of the unit. With the help of an experienced local realtor in Los Angeles, buyers can get access to both a home and an investment.
Here are five things you need to know about buying a duplex for sale in Los Angeles.
1. FHA Loans Apply to Duplexes in Some Cases
When looking to invest in a duplex, you don't have to go to a private lender, if you'll be living in one of the two units as your primary residence. While private lenders won't look at your creditworthiness when you seek a hard money loan for investing in property, their interest rates and repayment terms are harsh. Instead, applying for a much more forgiving FHA loan allows you to get a federally backed loan with a reputable lending institution that will reward you for good credit.
You can't use an FHA loan or a standard mortgage for investing in a property you can profit from unless you live in the building. With a duplex, you get to build equity with the help of rental income while also paying a reasonable interest rate that's manageable on an average income.
With a median home value of just under $1 million throughout the city, if you work with an experienced local agent, you could find a duplex near the median that also serves as an investment.
2. This is Low-Stakes Real Estate Investing
The reason that investment banks and multi-millionaires dominate the world of real estate investing is that the returns can be slow and the risk can be high. Investors risk losing the shirt off their back or the roof over their heads when they invest. When you invest in a duplex you live in, you're building wealth while paying your mortgage.
Some consider buying a duplex a strategy in real estate investing for beginners. You'll get the chance to be an owner or landlord with little risk at all. You get the ins and outs of property management without having to worry as much about the market or any of the stress that comes with managing multiple units.
3. Los Angeles Has Plenty of Them
Driving through Hancock Park or along Orange Drive and Mansfield Avenue, you'll see a lot of duplexes. These homes were developed in the 1920s and 1930s and offer a great investment opportunity.
All throughout the city, you find them. Any region that has a history of housing working-class families will have duplexes scattered throughout. As the city grows and changes, the people who live in the duplexes may change, but the demand remains the same.
Duplexes are a more affordable investment than a multi-family home with multiple units. As you collect rent, you get to pay off the mortgage. Living in the property while tenants next door cover the lion's share of the cost allows you to invest in other things.
4. Look At the Tax Benefits
Investing in real estate brings tax benefits. That's what makes it such a great choice as a place to park your money to watch it grow. If you work with an experienced local agent, you can find a place where the property taxes are low but where the potential for growth in value is high.
As an owner, the money you invest in repairs is tax deductible in the state of California. You can also deduct mortgage interest payment and credit card interest accrued if you use a card to pay for services on the property.
5. You Have to Be Comfortable Being a Landlord
One of the most complicated aspects of owning a duplex you live in and rent out is that you're becoming a landlord. The potential for issues is doubled if you move out or buy a duplex for the express purpose of investing.
Dealing with bad tenants can be stressful, which is why some people move out of the duplex they've bought after a while. Some investors prefer to buy single-family homes instead because they don't want to live next to tenants. If you tire of being a landlord, you might have to hire someone or sell.
Expect late-night calls as a landlord. If a pipe bursts or a toilet overflows after midnight, that will fall on your shoulders as a landlord. Unless you have the money to hire a property manager, which can cut into your profits, it will be up to you to keep your tenants happy.
Who to Talk to Before Buying a Duplex in Los Angeles
Before you venture out to buy a duplex in Los Angeles, consider whether you're ready to take on this investment. Working with an experienced local realtor is a great way to figure out how prepared you are for buying a home that is also a source of passive income. Experienced local realtors know how to help sniff out potential issues with a property and to help you locate the hottest investment markets in the city.
Working with a Clever Partner Agent gives you the opportunity to qualify for Clever Cash Back. We pay eligible buyers 0.5% of the purchase price after closing on a home for more than $150,000. Contact us today to be paired with an experienced local agent who knows the best places to buy a duplex in Los Angeles.
Related links