Think properties on the MLS are your only investment options? Think again. There are lots of properties not yet listed. An experienced agent can help you learn about shadow inventory and even find a deal that way.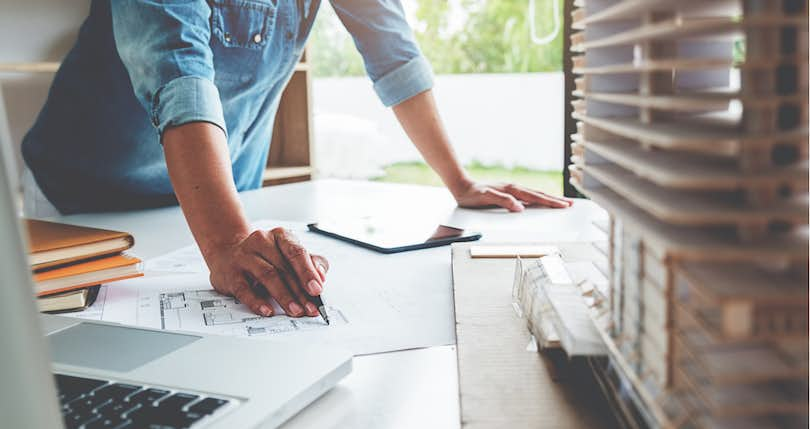 Following the many foreclosures and short sales that occurred in the years following the housing crash, many buyers and investors learned something new about the real estate industry. While the market seemed flooded with inexpensive properties, there were even more properties still being held by financiers and lending institutions that could wait to list houses once prices rebounded.
This shadow inventory of properties was just sitting around waiting for the right offer from an investor.
While there are fewer homes that make up the current shadow inventory, these properties can still be great investment options. With the help of an experienced local agent and some knowledge about shadow inventories, you could land the deal of a lifetime.
Here's what you need to know to get started.
JUMP TO SECTION
1. It's more than just foreclosures
Shadow inventory might seem like something shady or "shadowy" but the homes real estate agents have access to are often properties they know about in advance. A property that's uninhabited or just about to be and is yet to be put on the market can be an agent's shadow inventory.
These properties are usually those that are in foreclosure and haven't been sold yet. Homes that owners want to sell but haven't because of market conditions are also shadow inventory.
Shadow inventory is more or less on the market but not a part of any of the current market analysis or listing. So if you make the right offer, the owner will sell.
2. It had a role in the housing crisis
Shadow inventory had a role in the subprime mortgage crisis that faced the U.S. When there were so many foreclosures happening at the same time, lenders and financial institutions took control over real estate that owners could no longer afford.
However, if they had flooded the market with that property, it would have dragged down home values more. While prices did drop, they might have been worse if lenders hadn't pumped the brakes and kept properties in their shadow inventory.
3. It's usually good or buyers
Banks will release more foreclosed properties from the shadow inventory once the market is set to grow again. This gives buyers and investors a chance to get cheap properties that will increase in value.
Distressed properties sell at a much lower price than most other homes on the market. When there are a lot of them, the prices of homes overall are driven down. This is great news for buyers.
The longer a home is on the market, the less it will sell for. If a home isn't kept in the shadow inventory, buyers have an opportunity to pick up a home for a great price.
Get a great deal on a real estate investment.
A Clever Partner Agent will find you the right opportunity.
4. Availability can vary
As some states are now backed up with more than three years of shadow inventory, people on every side of the real estate industry are watching these numbers closely. Even if most buyers and investors aren't aware of the details, their figures have an impact on the costs and value of homes being bought and sold in those regions.
With some market experts predicting the next housing bubble is on its way, the availability of these homes might take longer than anticipated. Since some states are now enacting laws slowing the foreclosure process, banks can't always sell properties as fast as they'd like.
Lenders rely on the standard that the longer they hold on to properties, the higher their value is likely to rise. Since a fast release of all of their properties would hurt the market, the availability of these foreclosed homes is more likely in a state with a stronger economy.
5. Real estate investors love it
If you're looking beyond just buying a home and seeking out investment properties, shadow inventory is a great start. As an investor, it's important to learn about REO or "real estate owned" properties. Smaller banks are the best place to start investing as they usually feel a greater pressure to turn their inventory around.
Small portfolio lenders or credit unions also offer the chance to get ahead of the competition. Buying properties at a discount is a great way to start in the world of real estate investment or to start a small home flipping operation.
Larger banks are outfitted with property assets managers and even have their own real estate agents. By using their own agents on their own properties, they can sell the properties with a much lower overhead.
Investors can still establish relationships with agents and asset managers at these larger institutions. This will offer them some inside information about when properties are about to be released to the market.
The best agents know all about shadow inventory
Whether you're looking to find out where the shadow inventory is held or have someone shepherd you through the process of buying such property, an experienced local realtor will have all of the information you need.
Working with a Clever Partner Agent gives you access to a realtor who knows the ins and outs of where to find the best deals. Our Partner Agents know how to negotiate under any circumstances and will qualify you for a $1,000 rebate(in 40 states) at closing to increase your savings even more.
If you want to get access to some of the properties sitting in shadow inventory in your area, contact us and we'll pair you with an agent who knows how to find them.
Related Articles