If the house of your dreams comes back with a bad inspection, you can often negotiate with the seller to make things right. But, there are a few things that could be major deal breakers. Here are some issues that may cause you to walk away.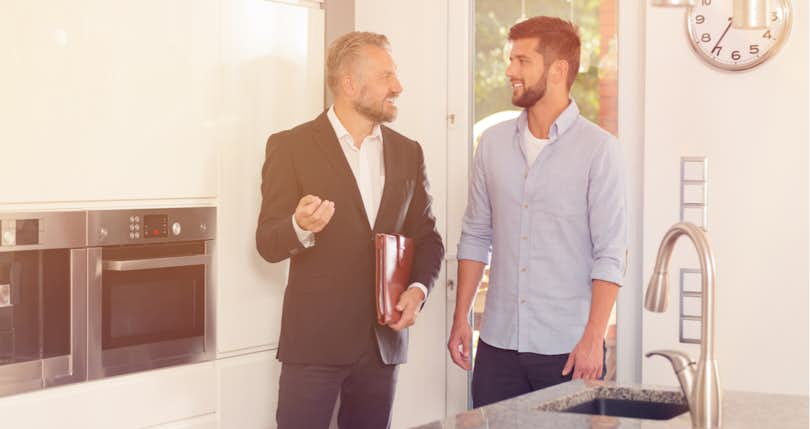 After putting in an offer on a home, as a buyer, you'll likely request an inspection by a professional to ensure there are no major issues or unforeseen expenses with the home. An inspection can extend further than a typical home inspector to include services provided by an appraiser or title company.
While most issues can be remedied by a lower offer price or being fixed at the seller's expense, sometimes the findings from the inspection could result in the sale falling apart. Here are five instances that may cause you to walk away from a home purchase.
Title Issues
Issues related to the title of the home can be a huge deal breaker. When you engage in the process of buying a home, the title company will do a title search to make sure there are no unexpected claims — like easements, creditor claims, or encumbrances — on the property. A clear title means the seller is the sole owner of the property and you won't run into any legal issues or debts you'll have to pay after you buy it. If you find any strange easements or liens on the property, this is likely a red flag that the deal is going south.
Low Appraisal
If your mortgage company appraises the property significantly lower than the price you offered to the seller, you may have no choice but to walk away from the house. A lender may only approve a loan for a certain percentage of the value of the home. If you can't come up with the remaining amount in cash or negotiate for a lower selling price, you might simply not be able to afford to buy it.
Even if you can afford it, this may signal that the price you offered was much to high and might cause you to rethink your purchase. You don't want to be underwater on the home the moment you move in.
Major Problems With the Property
While an awful paint job or some shag carpet may not be enough to cause you to rethink your purchase, some issues reveal in a home inspection might. Major issues related to the structure of the property — like foundation cracks, roof leaks, or termites — can be incredibly costly to remedy and despite calling in a professional to deal with the defect, you may still experience issues years later. The same goes for sewer issues, bad electrical wiring, mold, and unpermitted improvements to the property.
While you may be able to negotiate repairs or a lower price with the seller, be aware that these may continue to be major problems that you may have to dump a bunch of money into in the future.
Insurance Costs
If the home you're looking to purchase is in a high risk area, such as a flood zone, you may be shocked to find out how much your i nsurance premium will cost you. You may be able to opt out of flood insurance if you're paying cash for the home. However, most people will be getting a mortgage on the home and most lenders will require the owner to purchase the extra flood insurance coverage to protect their investment.
You Can't Afford It
There may be other property-specific costs that throw your budget off-balance, or just other fee you haven't considered like Homeowner's Association fees, private mortgage insurance, property taxes, etc. If you're feeling uneasy about affording your monthly bills, you're better to cut your losses and back out of the deal than get into a sticky situation and risk foreclosure.
Most agreements include an inspection contingency which allows a buyer to conduct a home inspection within a specified period and back out of the deal if they are unsatisfied. While specifics vary for each deal, they will be laid out in your contract, so check your purchase agreement or ask your real estate agent. In most instances — unless you agreed to purchase as-is — you are able to recoup your earnest money if you let the seller know in writing within the specific time frame that you're walking away from the sale.
If you're looking to purchase a home, work with an experienced, local agent for guidance and support throughout the process. They can help uncover issues or red flags with the home and, if necessary, help you navigate the process of pulling out of a sale.
Plus, Clever Partner Agents are also able to offer on-demand showings — sometimes in less than an hour — so you know you won't miss out on your dream home. Plus, you're eligible for a $1,000 buyer's rebate on any home you purchase for more than $150,000.
Related Articles
You May Also Like