If you're building or buying a new construction home, "standard" may not be good enough for certain key features. Smart upgrades will add to your home's comfort and increase its value now and when it's time to sell.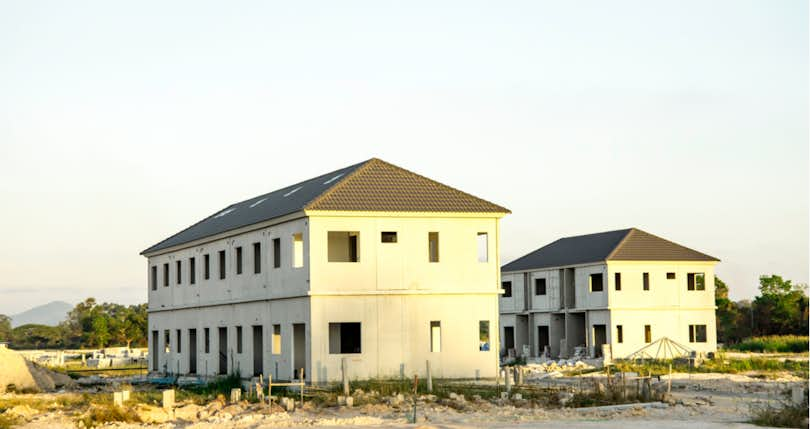 From TV show lineups to frozen yogurt toppings, customization is all the rage these days. If you're particular about what you want and how you want it, buying or building a new construction home is a great option. These properties often consist of an established framework with established square footage, but with an unfinished interior to be completed based on the new home owner's desired layout.
The mega-billionaires can build their Batcaves and coin vault swimming pools without a second thought, but the rest of the world has to follow a budget— for both the present and future. When deciding on upgrades, consider both aesthetics and functionality. By prioritizing correctly and avoiding fads, you'll improve your new living space and add to its resale value. These popular, time-tested construction upgrades will give you the most bang for your buck.
Kitchen
Don't skimp on this space! With so much of our gathering and entertaining focused around food and drink, it's no wonder the kitchen is the heart of our home. No matter if you're a home chef or frozen dinner aficionado, the kitchen is one of the most easily customizable rooms in the house, and is closely tied to your home's overall value.
According to HomeAdvisor, a kitchen remodel costs an average of nearly $24,000, or $150 per square foot, so establishing a solid structure early on will save money in the long run. Save the fad-susceptible features like appliance colors (did anyone else's grandparents have a harvest gold refrigerator?) for another day, and focus on structural upgrades like a large center island, increased storage space, and in-cabinet lighting.
Windows
Windows are a key feature in nearly every room of your home. They brighten living spaces, help control temperature, and add beauty to your home's interior and exterior. Because replacement will set you back a good chunk of change down the line, your best bet is to invest in high-quality windows from the beginning.
Correctly installed high-performance, UV-blocking windows will keep out warm air in the summer and cool air in the winter, increasing energy efficiency. They may cost more up front, but energy efficient windows will start paying for themselves in utility bill savings.
Basement plumbing
Whether you even finish your new home's basement is dependent on your personal needs. You may envision it as an extension of your upstairs living area, with additional space for bedrooms and entertainment. Or, it may be a bare-bones floor devoted to laundry and storage. Depending on their market desirability at a given time, a finished basement may add to the overall value of your home.
Even if you decide not to finish the basement, consider adding plumbing that can be hooked up to a full or half bath in the future. This will save time and money if you end up finishing the basement, or it can be featured as an asset to potential buyers looking to finish it themselves.
Add more value to your home as it's built.
A Clever Partner Agent will let you know which upgrades help resale.
More garage space
If you've dealt with the effects of being a two-car family with a one-car garage during a severe winter storm, you know (or wished you knew) the benefits of extra garage space. Consider building more square footage, either in width or depth, to allow for additional vehicles and increased storage space for sporting equipment or yard tools.
Another option is to incorporate additional living quarters into the garage for guests or vacation rentals. In general, precious parking spaces have a more positive impact on a home's value than an additional guest room, so don't sacrifice a car slot for a bedroom. Instead, build that Airbnb suite on top of the garage for added value down the line.
Flooring
It's lower than the dirt on our shoes, but our home's flooring deserves special treatment. A quality floor will add to both a house's visual and structural integrity, and to our comfort. When considering flooring options, if your budget allows, upgrade from laminate or tile to natural, more durable materials like hardwood or bamboo.
Add a layer of padding to carpeted floors, and opt for plush, stain-resistant carpeting, especially in high-traffic areas. In cold climates, radiant heat flooring will add both coziness and value.
An experienced real estate agent will help you decide which upgrades are best for your needs and budget. Clever's online referral service connects buyers and sellers with experienced, full-service real estate agents across the country.
As top performers in their local markets, Clever Partner Agents have the skills to navigate you through pricing, negotiation, and legal considerations to get the right home at the best price.