Collecting money for a job well done is a great feeling. But what if you collect money for a job that you didn't do? In real estate, that's called a kickback and it's totally illegal. All the same, kickbacks are confusing, but we've got answers to your burning questions.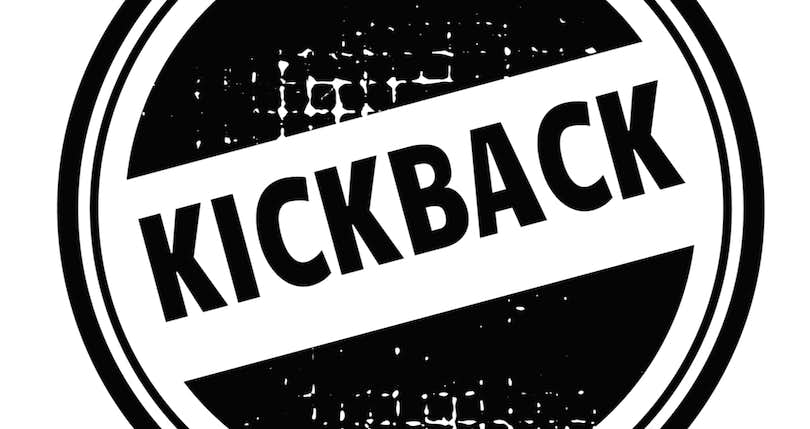 Recommendations are greatly beneficial in the world of real estate. They can come from your sister-in-law who just closed on her dream home or your co-worker who swears they made a killer profit on the sale. However, when they come from a professional real estate agent, you assume the agent has your best interest in mind. Unfortunately, that isn't always the case.
Some real estate agents or businesses accept money or items of value — a.k.a. Kickbacks — for unethically recommending other businesses or services. Avoid kickback schemes in real estate and work with an experienced real estate agent without wasting your money.
In the meantime, here's everything that you need to know about kickbacks in real estate.
Top FAQs About Kickbacks in Real Estate
Are kickbacks illegal in real estate?
Kickbacks are an illegal real estate practice. The Real Estate Settlement and Procedures Act (RESPA) of 1974 addresses kickbacks and made them illegal. Specifically, individuals are prohibited from accepting monetary or items of value from mortgage lenders to give lenders more business that they didn't earn.
Additionally, real estate agents are legally barred from accepting fees for referrals to settlement services. Any individual or business that is found to be in violation of this act will be subject to a fine of up to $10,000 and up to one year in prison.
Don't work with a real estate agent you don't trust.
A Clever Partner Agent will always work in your best interests.
Can a realtor give a kickback to a buyer?
A realtor can provide buyers with a monetary rebate, but it is not considered a kickback and is available in 41 states. Agents and brokerages are allowed to give buyers rebates out of their commission paid for by the seller.
Buyers can use these rebates to make larger down payments or cover closing costs.
What does referral mean in real estate?
In real estate, a referral is a suggestion given to a buyer or seller that recommends the services of another real estate agent. Referrals are typically given in good faith, meaning that the referring agent believes that the referred agent will provide the clients with a better experience.
Referrals are given in cases when a client is buying or selling a home outside the area where a real estate agent works within. An agent may also recommend a colleague who specializes in the specific real estate niche that the client is looking for such as investment or rental properties.
Can realtors pay a finders fee?
Realtors can pay other realtors a referral fee. A referral fee is a portion of their commission fees that is paid to the referring agent. Referral fees are typically only paid when the real estate transaction has been completed and all parties are satisfied. Once this occurs, the referring agent may collect a portion of the realtor commission fees.
Not just anyone can receive referral fees. RESPA bars unlicensed real estate individuals from receiving referral fees. However, some states allow referral fees to be given to unlicensed individuals, so long as the individual wasn't directly involved in the transaction.
How much is a finder's fee in real estate?
A referral fee can be as high or low as both agents agree upon but is generally 25% of the referred agent's commission fees. For example, in a real estate transaction where a home sells for $300,000 and the buyer's agent is paid 3% of the home's sale price, the agent would collect $9,000. If the agent has agreed to pay the referring agent a fee of 25% the referring agent would be paid $2,250.
Referrals are very lucrative and beneficial to real estate agents when done correctly. They generate income, leads, and add to both agent's reputations. Not to mention, the client walks away happily, without having to pay extra money for an excellent referral.
Choose Clever
Clever Partner Agents are experienced and talented real estate agents who can work to get you a great deal on a home purchase or to make a major profit on the sale of one. Partner Agents can answer all of your questions regarding kickbacks and steer you away from shady deal and offers. Want a Clever Partner Agent by your side? Fill out our online form and we'll match you with one today!
Related Articles
You May Also Like