If you're ready to compete with the big boys and take the next step in real estate investing, commercial real estate is right for you. Sure, there's higher risk but also higher rewards. But to fund your next venture, you'll need capital. Learn who are the best commercial hard money lenders.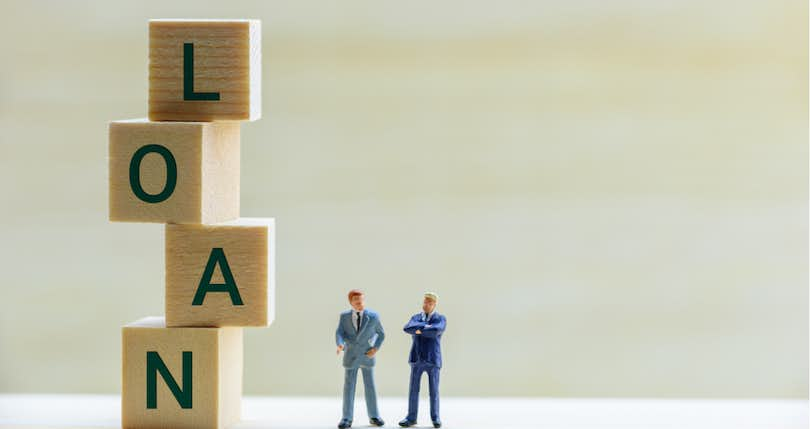 Investing in single-residential homes or multi-family real estate and renting out to tenants can help you earn a decent passive income. But, if you're looking to step up your game and see even higher returns, investing in commercial real estate property might be your calling.
Commercial real estate is property exclusively utilized for business enterprises and workspaces. Commercial property can include malls, office buildings, grocery stores, retail spaces, hotels, restaurants, mixed-use, and more.
But with larger commercial real estate investments, you'll find you may need a bit more cash upfront to cover initial costs for construction and customization for each tenants' specific business needs, and this is where a hard money loan can help you get your investment off the ground.
What Is a Commercial Hard Money Loan?
A commercial hard money loan is a short-term loan often used by investors as an alternative to traditional bank loans to finance commercial renovation or development projects, which they will then resell for a profit.
These hard money loans are handled by private lenders who don't use the typical creditworthiness to determine if you're eligible for a loan. Rather, they use the value of the property as collateral for the loan.
Many commercial hard money lenders will not only look at the property's current equity but will hand out loans based on the "after repair value" (ARV) meaning the value of the property once the renovations and construction are complete.
Benefits
One of the main draws for commercial investors is the speed at which they obtain a hard money loan. Unlike a conventional bank loan that can take weeks up to months for approval, a commercial hard money loan can be approved within a week or even days.
And speed can be crucial if you need to jump on a property before you lose it to competing offers.
Another benefit for investors is the flexibility that comes with hard money lenders. Because private lenders provide commercial hard money loans, they don't need to jump through the same hoops as large corporations. Instead, they can negotiate terms on a client-by-client basis.
This means you can talk down pricing or reduce certain fees along with adjusting your repayment schedule to better accommodate your needs.
Ready to invest in commercial real estate?
A Clever Partner Agent can find you a great opportunity.
Drawbacks
Where hard money loans can get you is with their high interest rates. Typically, you'll find interest rates within the 10% to 18% range with discount points ranging anywhere from 2% to 4% of the total amount loaned.
Most commercial hard money loans are short-term, only lasting for 12 months, though some can last as long as three years. But because of such steep interest rates, you'll want to pay off your loan as soon as possible.
5 Fantastic Commercial Hard Money Lenders
Patch of Land
Patch of Land offers commercial hard money loans for multi-family properties with five or more units, office buildings, retail space, and mixed-use with starting from an 8.5% interest rate. You can get your loan in as little as seven days with funds ranging from $250,000 to $5,000,000.
Most commercial loans will be for 12 months though it's possible you can extend the loan up to three years giving you more time to renovate and find a buyer or refinance through a traditional loan.
You'll also receive support through Patch of Land's team of customer service associates who will help you through the entire loan process from application through repayment.
RCN Capital
Operating in almost every state in the U.S. RCN Capital provides bridge loans for commercial properties that include multi-family homes with five or more units as well as mixed-use properties.
RCN Capital offers 12-month loans with an option for a 6-month extension with up to 80% of the purchase price plus 100% of the renovation cost. You can receive loan amounts from $250,000 to $5,000,000 and interest rates for commercial loans start as low as 7.99%.
Finance of America Commercial
Finance of America Commercial offers a variety of loans from bridge loans and non-recourse commercial loans to construction loans for commercial properties with loan options from one year to twenty-five years.
Loan amounts start at $100,000 and go up to $2,000,000 with interest rates starting as low as 6.75% though you'll typically more likely see rates at around 8%. No credit score is required, only bank statements and a down payment. You'll likely receive a loan in around 30 days.
Delancey Street
Especially if you're just getting into commercial real estate, Delancey Street might be a great lender choice. They offer high LTVs from 80% to 90% and absolutely no limits on the amount of funds you can borrow with loan terms ranging from 12 to 48 months.
Interest rates start at 7.99% up to 12% with lender fees ranging from 1.5% to 3.5%. Their website claims you can be approved for your loan in as little as 24 to 48 hours. They promise to treat you like a partner and offer a team of knowledgeable experts to help you through the whole process.
Bay Mountain Commercial
While Bay Mountain Commercial has a more limited service area, if you're located in the Southeast or Southwest, you can find some competitive commercial rates on office space, industrial, retail, mixed-use, hospitality, multi-family properties, and more.
They lend up to 90% of your cost with interest rates starting at 10% and loan terms ranging from six months up to a year. Minimum loan funds start at $50,000 to $75,000 though total loan amounts can vary depending on your individual terms.
Check out past loan transactions on their site and peruse their blog for more tips on how to best utilize hard money loans and make even more profit.
Work with an Experienced Real Estate Agent
Before you start to invest, you'll need to find a prime piece of real estate. And with Clever, you'll be connected with an experienced, local Partner Agent who knows your market inside and out and can help you find that perfect property to invest in.
Your Partner Agent can help you determine your budget and financial goals so you're fully prepared and can get the best competitive rates when you apply for a commercial hard money loan.
Get in touch with Clever to work with a Partner Agent and begin your exciting investment enterprise.
Related Articles
You May Also Like