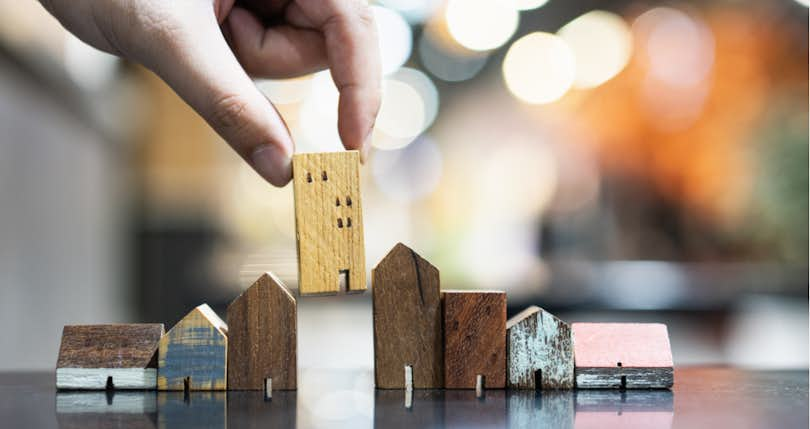 Pros and Cons of 5 Emerging Real Estate Companies
If you've decided to sell you home, you may be considering your options when it comes to whether to work with an agent or broker to sell your home and do a for-sale-by-owner. And because of technology and the rise of discount real estate brokers and iBuyers, there are more ways to sell your house than ever before. Services run the gamut between totally hands off, a la carte options, and full-service agents. Since each company does things a bit differently, here we'll break down pros and cons of five of the larger real estate companies offering home selling services online.
REX Real Estate
REX Real Estate promises to sell your home for a 2% listing fee (instead of the typical 3%) and uses its targeted digital marketing to find buyers. By not listing the home on the multiple listing service (MLS) and finding their own buyers, they can usually avoid paying a buyer's agent commission (another 2% to 3%).
The downside is that the service only covers limited markets and by cutting out the MLS and buyer's agent commissions, you could be missing out on a lot of potential buyers. Think of it this way — if you were a buyer's agent trying to find a great home for your client would you steer them to a home where you know you'd get a guaranteed 2% to 3% commission or one where you know you'd have to fight hard to get paid anything at all for your work. Whether intentionally or not, you'd gravitate toward the home listed more traditionally.
It's important to also note that REX Real Estate has a minimum fee of $9,000 — meaning that if your home sells for less than $450,000, you're paying more than 2%. If your home is worth $200,000, you'll end up paying $9,000 — or 4.5% — in a listing fee. This is still a 1.5% savings off the traditional 6% full commission (which includes a buyer's agent commission), but the tradeoff is that you may reduce your potential buyers by cutting out their buyer's agent commission.
UpNest
UpNest helps pair home buyers and sellers with local full-service agents. After submitting some information about your home, multiple agents will contact you within 24 hours to compete for your business. UpNest doesn't have any set commissions for its agents — it's purely a matching service — so you'll be doing all the negotiation on fees yourself, similar to if you were to seek out local agents on your own.
UpNest's competitive marketplace model may drive costs down to 2% or 2.5% commission for your listing agent, saving you .5% to 1% off the typical 3% you may pay to a traditional listing agent. But, this isn't always the case — there's no guarantee of savings.
Redefy
Redefy offers discount online listing services for home sellers in certain cities and regions. The service charges a flat rate commission and provides an in-house agent to provide full service in selling your home. Instead of the usual 3% for the listing agent, you'll pay a flat fee of $3,500, with $500 paid upfront. This means if you sell your home for more than $118,000 you'll see some savings. For more expensive homes, you'll see even more savings. Do keep in mind you may still need to pay for the buyer's agent — typically an additional 3%.
While you'll get full service for a flat fee, the agents offered are from Redefy's own agent network. This means an open house won't be included in your fee, which can often be what helps potential buyers pull the trigger on making an offer. Plus, Redefy isn't available in all areas.
Redfin
Redfin is a full-service real estate company that offers discount realtors for owners looking to sell their home. The service connects sellers with a local Redfin real estate agent and promises to do it for less.
Redfin charges just 1% for a listing fee (as opposed to the typical 3%) if you also buy with Redfin within 365 days of closing on your Redfin listing. If you sell first, you pay a 1.5% listing fee and then a refund of 0.5% after you buy a home with Redfin.
A quick note: there is a minimum commission for listing agents, which varies by market but ranges from $2,250 to $6,500. Redfin does offer full service, including photography, signage, and virtual tours that may generate more prospective buyers.
HomeLight
HomeLight is an online real estate agent referral service that matches home buyers and sellers with top agents in their local market. You answer some questions about your situation and HomeLight uses its proprietary algorithm and database of over 29 million transactions and two million agents to find the best agent for you.
Once you've landed on a couple agents you can arrange in-person interviews and make a final decision on who to work with. When you select an agent and conclude the sale, HomeLight gets paid from that agent in the form of a referral fee. Agents cannot pay to be a part of the service, and HomeLight is free for agents, sellers and buyers. You'll likely pay the typical commission of 5% to 6% unless you're able to negotiate a lower rate.