Having a car has its conveniences, but it can also be a pain. Between car payments, upkeep, insurance, and gas, owning a car gets expensive fast. The U.S. has some great places to offer where it's easy — or even preferable — to get by without a car.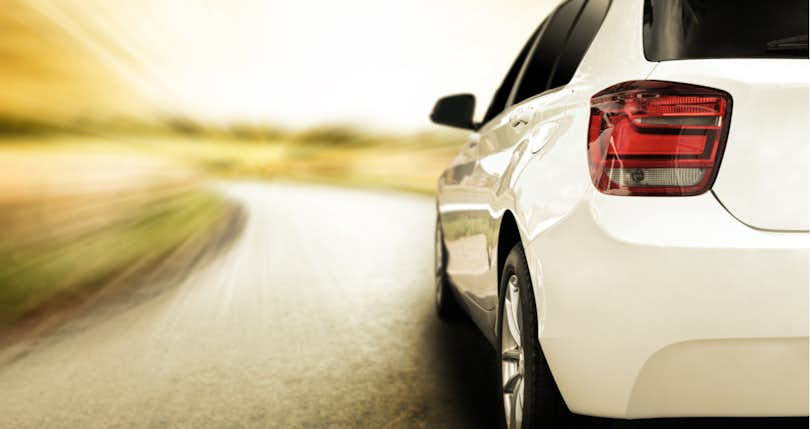 There are plenty of reasons to want to live in a city that's navigable without a car — and no matter what your reason, there's a location for you.
Owning and maintaining a car is an expensive undertaking, even in the best of circumstances. According to USA Today, owning a car costs an average of $10,000 annually — and that's a lot of money that could be better spent elsewhere.
Foregoing a personal vehicle is also a great way to curb your carbon footprint. As the EPA has noted, personal automobiles are the single biggest cause of air pollution.
Being car-free also has health and safety benefits. Between decreasing your likelihood of being injured in a car accident, increasing the distance you walk each day, and decreasing stress levels, not owning a car can have significant wellness benefits.
For people who don't want to drive — whatever the reason — there are a lot of great places to choose from where driving is far from necessary. Here's our guide to the top five U.S. cities to live without a car.
Where can you live without a car?
Work with a Partner Agent to find the right city to live without a car.
1. Chicago
Life in the Windy City comes with a number of benefits, and the ability to get by without a car is one of them. Chicago is the second-largest city in the country, home to nearly three million people and a public transportation hub. Add in the city's walkability and biking options and you have a great place for the car-free.
Within the city and immediate suburbs, the Chicago Transit Authority Operates extensive bus and train lines, many of which have 24-hour service. And if you prefer to live in the suburbs, that works, too — Chicago's Metra and South Shore trains provide daily service between the city and locations as far away as Kenosha, Wisconsin and South Bend, Indiana.
Chicago has a diverse array of neighborhoods, and the greater metro area has even more to offer. No matter what type of place you want to live in, there's a place in the Chicago area for you — and you won't need a car to get by.
2. New York
There's a reason New York City is known for its subway system — it's vast and effective. But the subway isn't the only public transportation New York has to offer; the city and surrounding areas also offer several bus and commuter train lines, and scooter, bike, and walking options. If you're looking for the biggest and best public transit in the country, it's hard to do better than New York.
You can choose nearly any neighborhood in any of New York's five boroughs and be able to easily get by without a vehicle. NYC has more car-free households than anywhere else in the country. And besides being easy to get around, many New York neighborhoods offer great amenities — from restaurants to entertainment to shopping. It's hard to go wrong being car-free in the Big Apple.
3. Denver
Located at the base of the Rocky Mountains, the Mile-High City offers its residents a lot of great benefits — and one of them is easy living without owning a vehicle. Denver's mild seasons also make it an attractive place for the car-free.
Denver residents have a lot of commuting options to choose from, including light rail and bus. And besides a robust public transit system, Denver is an incredibly bike-friendly city. With over 850 miles of paved, off-road bike paths, it's no wonder Denver is frequently ranked as one of the most bike friendly cities in the country.
4. Miami
Miami has more to offer than just beaches and nightlife — it's also one of the most walkable and bikeable cities in the country and home to a great public transportation system.
Miami's public transit system includes commuter trains, buses, a rapid-transit system, the elevated Metromover system, and a free trolley system from downtown to the Everglades and Homestead Bayfront Park.
These options plus year-round sunshine make Miami a great place to consider.
5. Portland
Portland is one of the greenest cities in the U.S., so it has several great options to choose from for people who prefer not to drive.
If you're into biking, Portland is a great place to be. It has been rated one of the most bike-friendly cities in the nation — over 6% of the population commutes to work on the city's 320+ miles of bikeways.
But biking isn't all Portland offers. Its transit system has more than 600 buses operating on 80+ different routes. It also has a downtown street-car system, a commuter rail system connecting the city to the suburbs, 60 miles of light rail service, and an aerial tram.
Looking to Move to a Neighborhood Where You Don't Need a Car?
An experienced real estate agent can help you find a great place to live where you won't need a car to get around. Clever Partner Agents have the local knowledge to help you find a house that meets your needs and find the best price for your new home. Get in touch today for a free, no-obligation consultation.
Related Articles