If you or a family member has sinus issues, you need to find the best place to live with the condition. The ideal location should have a low pollen score, favorable weather, and affordable, accessible health facilities. Here are five cities in the U.S. you should consider.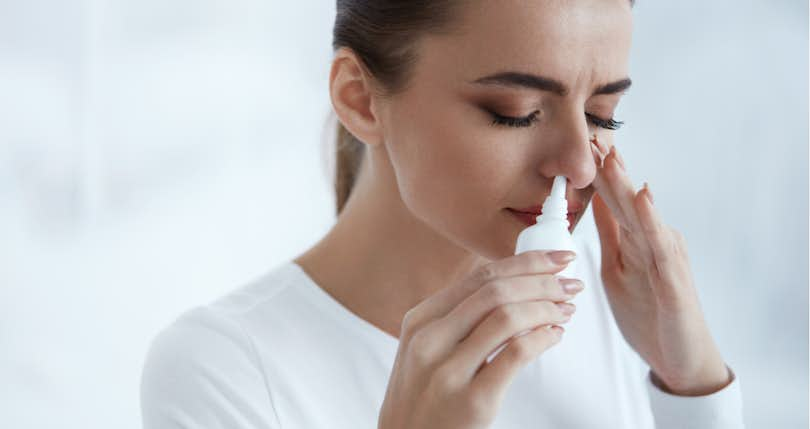 If you've ever had a cold that just wouldn't go away, it was probably sinusitis. Sinusitis is an inflammation of the tissue that lines the sinuses. People with allergies, nasal blockages, asthma, or weak immune systems have a higher risk of contracting sinusitis.
Since different places have their own weather and plant life, certain locations may be more favorable to those with sinus issues. When looking to buy a home and you have someone in the family who's susceptible to sinus infections, it's important to keep them in mind as you choose the location.
Some things to consider when seeking a new residence include common allergens in the area, average pollen count per season, the climate, and access to quality immunology and allergy clinics.
According to a report by the American College of Allergy, Asthma, and Immunology, sinus infections affect 31 million Americans and they spend well over $1 billion on over-the-counter medications per year to treat it.
The same report reveals that sinus infections result in 16 million doctor visits each year and that people spend $150 million on prescription medication alone. For this reason, you may need to find a location with affordable healthcare offered by quality healthcare facilities.
Here are the top five cities in the U.S. to live with sinus issues:
Denver, CO
According to a spring 2019 report by the Asthma and Allergy Foundation of America, Denver has one of the lowest pollen scores in the country. So, whether you're an allergy-prone young professional or a baby boomer looking for a home to buy, Denver is among a great place to live.
If you love the great outdoors and choose to live in Denver, you can engage in various activities without worrying about getting a pollen allergy. Denver has hundreds of beautiful parks, including the Red Rocks Park and Denver Skate Park.
Coral Springs, FL
Public swimming pools are actually a major cause of sinusitis. There's bacteria present in most of these pools, and generally, in dirty water.
To minimize your exposure to the bacteria that causes sinusitis, you can consider buying a home with a swimming pool.
In Coral Springs, two-thirds of homes have a pool, making it a great place for those who have allergies and enjoy swimming. Coral Springs is family-oriented and can be hot for about 10 months of the year, which makes a pool necessary.
Coral Springs also has low levels of tree pollen, ragweed pollen, grass pollen, and mold.
Want to live in a city that's good for sinus problems?
A Partner Agent will find you a great home that's good for your health.
Honolulu, HI
If you live in an arid area, your nasal and sinus passageways could become dry, resulting in issues such as thick mucus and a bloody nose.
Mucus membranes are supposed to flush out foreign objects such as bacteria from your nasal passages. When dry conditions hinder the flow of mucus, inflammation of blood vessels and congestion may occur. Ultimately, congestion and inflammation may cause sinus infections.
To prevent such infections, you should avoid an environment with low humidity. Above-average humidity also isn't good for everyone, so a place with average humidity is ideal. Honolulu is one of the cities with average humidity, thanks to the cool Pacific Ocean.
Even in summer, Honolulu doesn't have days that get too hot at night. The city also doesn't have the cold weather that causes sinus issues. While cold weather doesn't cause sinus problems directly, it causes people to huddle together, making it easy for germs (bacteria or virus) to spread.
Ann Arbor, MI
Access to antibiotics and ENT specialists should impact the place you choose to live.
Sinusitis may be either acute or chronic. A cold causes acute sinusitis, which means the blocked nasal passages have been exposed to a secondary infection that results from bacteria. In this case, you need antibiotics.
If the symptoms become severe and last for over a week, the best thing to do is visit a primary care clinician. Symptoms may also linger or recur, which could mean you have chronic sinusitis. In this case, you need an ENT specialist to treat the chronic condition.
According to hospital rankings by U.S. News, the University of Michigan Hospital in Ann Arbor, MI, is the best ENT hospital in the entire country.
Youngstown, OH
Whether you've got acute or chronic sinusitis, it's going to cost you in terms of treatment. That's why you should live in a place with affordable and easily accessible health care. According to June 2019 Zillow data, Youngstown's median home price is an affordable $77,000.
Plus according to a report by SmartAsset, there are 212 doctor's offices for every 100,000 residents in Youngstown.
And if you buy a qualifying home through a Clever Partner Agent, you may get Clever Cash Back after closing.
If you have sinus issues and want to live in an area where your health won't be at risk, Clever Partner Agents can help. They have the knowledge needed to help you find the best home at the best price.
Related Articles