You're in your 20s and life can take you anywhere. But to get the most out of your youth, you need the right location full or opportunities. Here's a list of the best places to live in your 20s.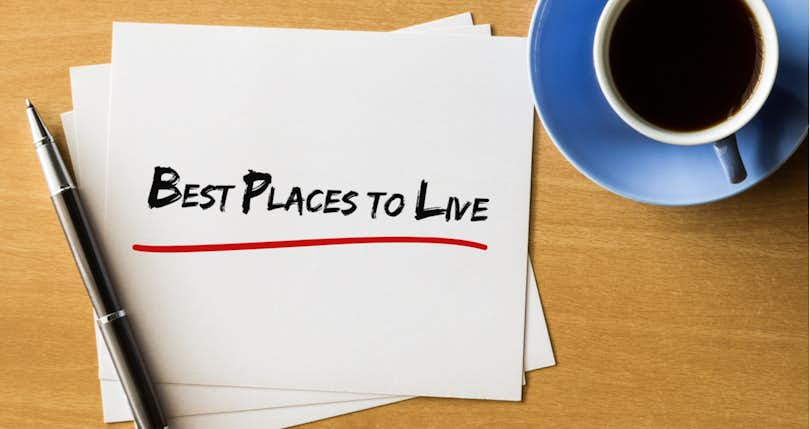 Entering your 20s means seeing the world through new eyes — you're finally ready to spread your wings and get away from home. Perhaps you've completed college or another form of education or training and now you're left to fill in the blanks of this chapter in your life. This can be a bit intimidating, as there are so many choices and options.
One of the first decisions that you'll have to make is figuring out just where you want to live.
Once you've decided on a location, a local real estate agent can help you find a home.
But first, you've got to find the best place to put down roots. We've narrowed down the best places to call home for 20-somethings.
The Best Places to Live in Your 20s
1. Salt Lake City, Utah
There is a lot to love about Salt Lake City, the gem of Utah. With a bustling population of people in their 20s, a booming job market, and ample opportunities it's a great location for those seeking to expand their horizons.
Salt Lake City doesn't just hold promise in a professional capacity, it's easy to access fantastic hiking, biking, and other outdoor activities makes it a hotspot for lovers of nature. Additionally, a plethora of art galleries, museums, show venues, restaurants, and nightlife will be at your fingertips.
This city is extraordinary for those looking to work hard and play hard while meeting like-minded friends in the process. Whether you're looking for a cheap home or an upscale one, Salt Lake City has tons of neighborhood options.
2. Raleigh-Durham, North Carolina
Home to acclaimed universities, medical facilities, and a low cost of living, Raleigh-Durham boasts a diverse and dynamic young workforce. Better yet, downtown Raleigh has extraordinary culinary, art, and entertainment offerings.
If you enjoy the four seasons of the year but don't like the extremity of Northern winters and the humidity of Southern summers, Raleigh provides a wonderful balance. Watch the leaves change, a bit of snow fall, and flora bloom throughout the course of the year.
This city is excellent for entrepreneurs, start-ups, young professionals, and those starting families. In your 20s, you'll likely check one or two of those boxes. For nightlife lovers, there are multitudes of offerings including an expansive bar scene and plenty of clubs.
Looking for a great city to live out your 20s?
A Clever Partner Agent will find you a home in a thriving location.
3. Charleston, South Carolina
Mix Southern Antebellum with modernity and you'll get something that looks a lot like Charleston, South Carolina. The wonderfully preserved city feels somewhat anachronistic with cobblestone streets and unique architecture throughout its neighborhoods.
Even better is the growing population of people in their 20s who contribute to the development of the city. With beaches nearby, hundreds of restaurants, a good university, an ever-growing job market, and plenty of nightlife venues, Charleston is a great place to settle for 20-somethings.
What sets Charleston apart from the others on this list is that it provides you with a more slow-paced life. The city has a true Southern feel and a relaxed, friendly attitude that comes along with it. If you like to take your time, get things done, and have fun, you've found the one.
4. Boston, Massachusetts
In proximity to Harvard and MIT, there are hundreds of highly intelligent 20-somethings living in brownstone homes of Boston. You may also find them working at one of the Fortune 500 companies that have headquarters in Boston such as Liberty Mutual Insurance, Thermo Fisher Scientific, and General Electric.
Boston boasts a dynamic art and music scene with beautiful venues to visit. Those interested in culinary opportunities can feel at home in Boston as well, with hundreds of restaurants to choose from. Nightlife reigns after sundown.
The city is busy, booming, and beautiful. If you like the company of a diverse group of people around your age, aren't afraid to try new opportunities, and love a place with a New England feel, Boston will be the perfect fit.
5. Austin, Texas
Austin is an innovative city with plenty of young people, rousing nightlife, low costs of living, and a booming job market. Even better, average salaries in Austin is $53,810, according to data from the Bureau of Labor Statistics.
However, it's not a place for the faint-hearted. The weather is notoriously hot and humid, and you will most definitely need a car. Austin's laid back lifestyle combined with the opportunity, demographics, and price tag may certainly make it the perfect place for you to embark upon your personal and professional development.
Find the Perfect Agent
You're never too young to work with a great agent who can help you buy your dream home. Clever Partner Agents are experienced full-service real estate agents who have the know-how to get you a great deal on your abode.
If you move to an eligible state, you could be eligible for Clever Cash Back. After closing on a home over $150,000, qualifying buyers receive cash back of the purchase price.
Connect with a Partner Agent to start your home buying journey.
Related Articles