Will this neighborhood have everything you need? Depending upon your priorities, are there good schools or hopping nightlife? How do you find out? Let's look at the five best neighborhoods in Redding, CA to get started. We also talk about the best way to narrow it down so be sure to read to the end.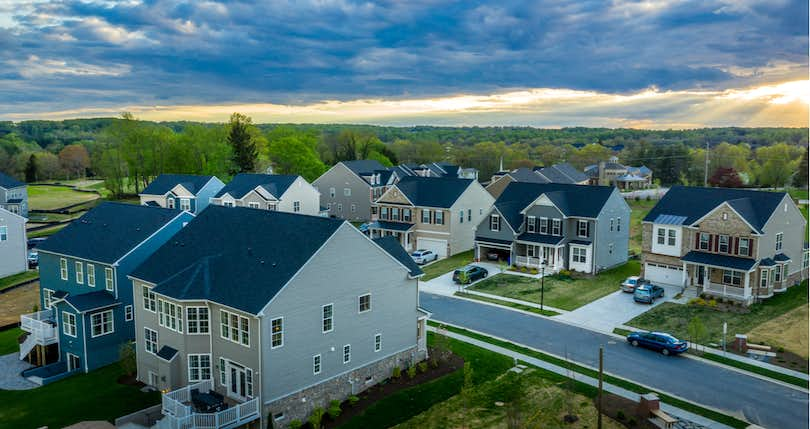 Redding, California is a city of just over 90,000 residents in northern California. This area is not nearly as flashy as Silicon Valley and other places in California, but it has its perks.
For one, the beauty of the mountains and Redwood forests is unparalleled. For another, it isn't nearly as expensive to buy a house in Redding as other places in California. According to June 2019 data from Zillow, the median home value in Redding is $278,500.
Hot weather junkies will find the weather to be to their liking. The weather is mild in the winter but can get too hot for some people in the summer.
Here's our list of the safest and best neighborhoods in Redding if you are considering a move.
City Center
If you like to be right in the thick of things, the City Center is a good spot for you. Most people live in apartments but the median home price is a comfortable $267,581.
Most people rent here, perhaps because the average rent price is only $932 which is quite low for California. Biking and walking to work is common and the nice weather makes these pleasant modes of transportation.
For some strange reason, there is a high concentration of divorcees living in the city center. If you're looking for a good place to start over, this might work well for you. There are also many Czechoslovakian and Ukrainian folks living here, giving the neighborhood a unique vibe you won't find anywhere else.
Centerville
Not to be confused with the City Center, Centerville is a large neighborhood located outside the main part of Redding to the southwest. The median home price is higher at $391,997, but many people enjoy the rural feel of the area. Homes are bigger and there is a much higher percentage of homeowners here than in the City Center.
Most people are married and many have children. This is a great area for kids and is one of the safer areas of Redding with a lower crime rate and great schools. Things are more spread out here, so owning a car is useful.
Moving to Redding, CA?
A local Partner Agent can find you a home in the perfect neighborhood.
Blackfoot Trl/Sonora Trl
Located kitty corner from Centerville, this area lies to the northeast of Redding's center. Like Centerville, the median home price is higher than Redding's median at $378,523. The average rental price at $1,067 isn't much higher than the City Center, but there is still a higher percentage of homeowners.
It also is more rural, with larger homes and most people drive to work. There is not a lot of migration in this neighborhood. Most people have lived there for a long time, which suggests that people know each other and there is a more tight-knit community. This may be a contributing factor to the lower crime rate in this area compared to other places in Redding.
---
Looking to buy your dream home? Finding the right realtor makes all the difference!
The first step in your home buying journey is to find a top local realtor who's an expert negotiator and has proven experience in your area. The right agent can help you find the best house for your budget and priorities — and craft a winning offer so you don't miss out on your dream home.
The easiest way to find a great local realtor is to use a free service like Clever Real Estate. Clever matches home buyers like you with top agents in your area so you can compare your options and choose a realtor who's the right fit for you.
You can interview multiple agents until you find the perfect fit, or walk away at any time - Clever's service is 100% free with no obligation. Fill out the form below to instantly request hand-picked agent matches now!
💰 Buy with a top agent, earn cash back!
Buy your dream home with a top local realtor from a trusted brand like Keller Williams or RE/MAX. Keep more money in your pocket by earning cash back on eligible purchases.
Enter your zip code to request hand-picked agent matches in minutes. Compare your options until you find the perfect fit, or walk away with no obligation. Try Clever's free service today!
Alta Mesa Dr/Hartnell Ave
Moving back closer to the city's center, this neighborhood is a small, peaceful suburban area of Redding. It is more expensive to rent in this area with an average rent price of $1,638. However, homes are more affordable with a median price of $299,749.
Though most people drive to work, average commutes are quite short (less than 15 minutes). Folks in this neighborhood are mostly middle-income. Surprisingly, however, the poverty rate for children is 21.4%, a high rate in comparison to the national average.
Benton Dr/Quartz Hill Rd
This is a large suburban area to the north of the city's center. The median home price goes back up to $368,475, but the average rent price is still affordable at $1,029. Most people drive to work, but the commute is short — under 15 minutes for the greatest number of workers.
This neighborhood houses a high concentration of government employees and has an upper middle-income average. Strangely enough, the rate of childhood poverty is even higher at 28.4%.
Finding Your Perfect New Home
The best way to get a feel for a neighborhood is to go and visit. Walk around, visit a local park, talk to some of the neighbors.
However, even a personal visit will only show you the surface stuff. To really learn the ins and outs of an area, you need to speak to a local professional.
Real estate agents are invaluable sources of information about an area's pluses and minuses. Families with children will prioritize different things than singles and a good agent will know how to point you in the right direction for your situation.
Clever will handpick the right professional to help you with your decision. We only work with top, local performers, both in results and customer service. That way, when you're ready to buy a home in California, you can feel at ease that you have a solid professional on your side.
To sweeten the deal, Clever clients are eligible for a $1,000 Home Buyer's Rebate at closing on homes that sell for more than $150,000.
Related links