Finding the best neighborhoods in Richmond takes a bit of local knowledge. With the help of an experienced local agent, you'll end up finding something perfect for you and your family. Here are five neighborhoods to consider in the city.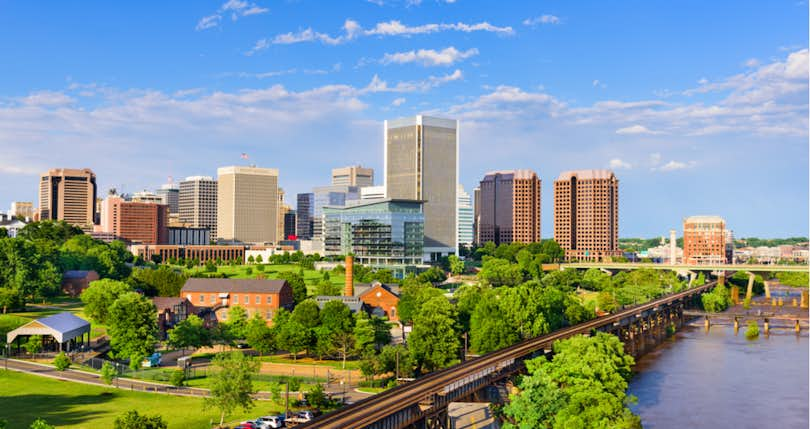 As the Richmond area of Virginia has now topped a population marker of 1 million people for the first time in its history, it's clear that the area has a major draw. Whether it's the university, the history, culture, or just the beautiful homes in the city, there are a lot of reasons why you should hire a realtor to help you find a place there. When looking at the best neighborhoods in Richmond, you need to think carefully about what they have to offer.
Here are the five hottest neighborhoods and what they have to offer new residents.
1. Monroe Ward
If you're looking to move right to the heart of downtown Richmond, you won't find a nicer and more walkable neighborhood than this. Monroe Ward is located between two VCU campuses, making it flush with small shops and lovely little homes.
There are boutique apartments for the more well-to-do and lots of big condo buildings. Everything in the region has been well-preserved and is well taken care of. Nearby, you'll even enjoy the view of the gorgeous and lush Jefferson Hotel, which is very easy on the eyes.
While many of the buildings for sale will house multiple units or lots of bedrooms, breaking the $500,000 mark, there are still condos in the region for just around $130,000. Take a look around and you'll surely be won over by the region's charm and won't picture yourself living anywhere else.
2. The VCU Region
Right around VCU, there are a lot of condo buildings, a lot of restaurants, plenty of bars, and every amenity you could ever need. The area is buzzing with walkers between the year-round residents, staff, faculty, and 30,000 students. There's so much action here that it's important that you're looking to be in the center of the action before you decide to move here.
If you moved from a bigger city with lots of late-night amenities, you'll feel right at home here. If you love a good latte and better people watching, then you'll want to be near Virginia Commonwealth University.
The condos in the region sell for just over $250,000 with a healthy stock available all year round. To get the best prices, avoid trying to buy at the beginning of any semester. The middle of winter might net you the best deal if you're willing to move then.
3. Carytown
If you're a fan of the kind of independent boutiques and small businesses that you find in hip neighborhoods of New York and LA, you'll love walking up and down Cary Street. There's something for everyone, plenty of places to grab a last minute gift, and a nice mixture of restaurants to keep you from getting bored.
With Byrd Park nearby, you get access to a place to relax all year round. Between the park, the street fairs, free concerts, and other community events, there's a lot of opportunity to mix and mingle with your neighbors. The neighborhood is lovely to walk around at any time of year.
As far as the homes go, there's a mix of condos, single family homes, and townhouses of every size. The neighborhood is over 100 years old, so expect a lot of character outside and inside every building. While some might need a little bit of rehab, most are in stellar condition.
---
Looking to buy your dream home? Finding the right realtor makes all the difference!
The first step in your home buying journey is to find a top local realtor who's an expert negotiator and has proven experience in your area. The right agent can help you find the best house for your budget and priorities — and craft a winning offer so you don't miss out on your dream home.
The easiest way to find a great local realtor is to use a free service like Clever Real Estate. Clever matches home buyers like you with top agents in your area so you can compare your options and choose a realtor who's the right fit for you.
You can interview multiple agents until you find the perfect fit, or walk away at any time - Clever's service is 100% free with no obligation. Fill out the form below to instantly request hand-picked agent matches now!
💰 Buy with a top agent, earn cash back!
Buy your dream home with a top local realtor from a trusted brand like Keller Williams or RE/MAX. Keep more money in your pocket by earning cash back on eligible purchases.
Enter your zip code to request hand-picked agent matches in minutes. Compare your options until you find the perfect fit, or walk away with no obligation. Try Clever's free service today!
4. Carver
Another lovely and historic neighborhood much like Monroe Ward is Carver, on another border of the VCU campus. There are quaint tree-lined streets with nice-looking homes dotted with a mixture of restaurants, cafes, and bars for weekend nights out on the town.
The median sale price for homes in Carver is slightly more than $200,000 and climbing up steadily. If you're looking for rental properties, this is the place to invest, since it's so close to the university. For buyers, homeowners, and property investors, this area offers a little bit of everything and with a little negotiation, you'll walk away with a good deal.
If you're just looking for a place to settle down, you'll find Carver leaves you feeling connected without feeling like you're in the center of the city.
5. Jackson Ward
If you appreciate the history and culture of what Richmond has to offer, you're going to like the immensely walkable historic district of Jackson Ward. As the heart of black American culture and business in the city, it now houses the city's Black History Museum.
The porches here are cast iron and have some lovely architectural details. You'll find them mostly on Clay Street and East Leigh Street. These two-story porches have ornamented railings and are particular to the city.
There's a lot of art and culture in the area if you like to spend your weekends looking at paintings and sculptures from nearby and abroad. There are constant art events and even a First Friday art event in the area every week.
The Best Neighborhoods in Richmond Depend on Your Needs
When trying to figure out the best neighborhoods in Richmond for you and your family, you need to think about what you're looking for. While the center city areas might offer good schools, there are also good schools in the suburbs. If you want to avoid some of the hustle and bustle, you might want to look outside of the city proper.
If you want to ensure you find something that's a perfect fit for you, contact us today to get in touch with an experienced local agent who can find you a good deal for a low commission.
Related Articles