If you're looking for a home in New York City, you need to seriously consider Queens. It has all of the energy and vibe of Manhattan with a real estate market that is still within reach for most home buyers, including low-income buyers. Here's our guide to the best neighborhoods in Queens.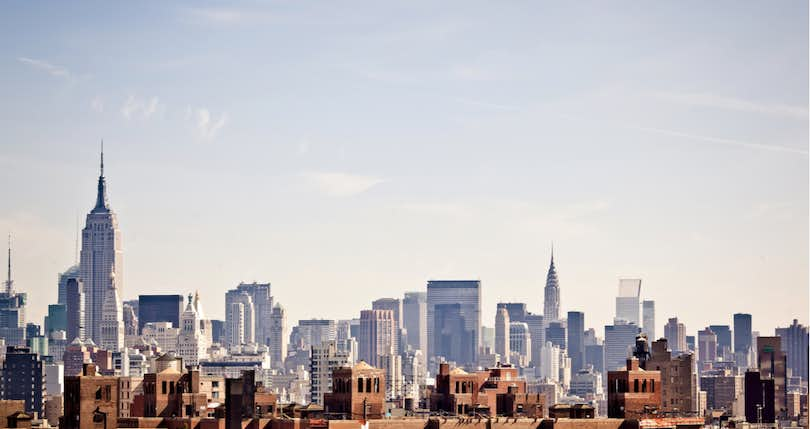 Home values in New York City may be some of the most expensive in the U.S., but that's not keeping buyers away. It remains one of the hottest real estate markets in the country.
The average home value in Manhattan is more than $1.2 million dollars. That would price many potential home buyers out of the market. But if you work with the right realtor there are many New York City neighborhoods that have everything the Big Apple has to offer residents without the exorbitant home prices.
Queens provides some of the best value when it comes to the city's five boroughs. Its communities are major urban centers in their own right and they help make New York, well, New York. They are constantly changing with the arrival of new immigrants from around the world and residents from across the U.S.
Queens' close proximity to Manhattan makes it perfect for commuters who want a quick subway ride home after work. Here are the best neighborhoods in Queens that home buyers should consider when looking for their dream home.
Ridgewood
When it comes to real estate values, Ridgewood is one of the most affordable neighborhoods in Queens. Median home values are $726,400. The Ridgewood real estate market has slowed somewhat this year, so it may be a good time to start looking for a home here.
This is also a place for young hipsters (and older residents who still have a lot of energy). Ridgewood attracts its share of artists, writers, and designers. They're attracted by New York's bright lights while having the comfort of a family-oriented neighborhood.
The neighborhood has a wide-range of housing options. There are luxury mansions and two-million-dollar condo units. But there are also smaller homes for families and a big supply of studio apartments for sale.
While many of the homes and apartments in Ridgewood have just recently been constructed, the community has deep roots. It has been home to German, Polish and Romanian immigrants since the 19th century.
Long Island City
This is about as close as you can get to living in Manhattan without actually living in Manhattan. In fact, many parts are just a short drive into Midtown and provide a perfect view of the East River and the city's skyline.
It's close proximity to Manhattan and its relatively affordable home values is a big draw for young professionals. The neighborhood is trying to capitalize on its young and energetic population by creating walkable neighborhoods and dotting the city with small parks. It boasts some of New York's best-known tourist destinations, including an array of museums, art galleries, and historical sites.
If you're a buyer, you'll want to enter this market as soon as you can. This is one of the hottest places to buy a home because of its location and its urban life. It has a thriving restaurant and shopping scene, with the median home value hovering around $1 million.
There are also more affordable condos, apartments and row houses. And if you like lofts, this is the neighborhood for you. It has seen rapid growth and expects that to continue.
Astoria
Astoria is the perfect place for young urban professionals. It's relatively affordable (there's a wide range of condominiums available for under $500,000) and like many neighborhoods in Queens, it's just a quick subway ride into SoHo or other parts of the city.
But you don't need to go into Manhattan to enjoy urban life. Astoria has its share of top-rated restaurants and beer gardens. If you're a night owl, there's always a place to get a bite, even at 2 a.m. And it's not too hard to find a place with a band playing at 4 a.m.
Astoria is quite densely populated, at least when you compare it to other neighborhoods in the U.S. That means you're always a walkable distance to pretty much anything, and that helps raise home values.
Real estate in this Queen's neighborhood is also an excellent investment. Its high density means there is never a shortage of renters. The population is ethnically diverse, with a mix of college students and professionals.
Median home values in Astoria are $851,700. They increased by 7.1% in 2018 over 2017 and they're continuing to rise this year. That means buyers should try to enter the market as quickly as possible. Speak to a Clever Partner Agent before you get priced out of this growing market. You may be surprised to learn that there may actually be a path to owning your dream home.
---
Looking to buy your dream home? Finding the right realtor makes all the difference!
The first step in your home buying journey is to find a top local realtor who's an expert negotiator and has proven experience in your area. The right agent can help you find the best house for your budget and priorities — and craft a winning offer so you don't miss out on your dream home.
The easiest way to find a great local realtor is to use a free service like Clever Real Estate. Clever matches home buyers like you with top agents in your area so you can compare your options and choose a realtor who's the right fit for you.
You can interview multiple agents until you find the perfect fit, or walk away at any time - Clever's service is 100% free with no obligation. Fill out the form below to instantly request hand-picked agent matches now!
💰 Buy with a top agent, earn cash back!
Buy your dream home with a top local realtor from a trusted brand like Keller Williams or RE/MAX. Keep more money in your pocket by earning cash back on eligible purchases.
Enter your zip code to request hand-picked agent matches in minutes. Compare your options until you find the perfect fit, or walk away with no obligation. Try Clever's free service today!
Forest Hills
This is one of the most family-friendly communities in New York. This Queens neighborhood is known for its safe streets and excellent schools. The neighborhood is made up mainly of three-and-four bedroom homes, although there is also an ample supply of condos and larger homes.
The median home value is $920,000 and although it is forecasting 2.1% growth this year, it's at a slower pace than in other parts of New York City. That presents an opportunity for buyers, especially those looking for lower-priced properties. There are spacious condos available for about $500,000 and co-op units in the $200,000 range.
If you're thinking of investing, Forest Hills is a solid choice. A 2-bedroom rental can earn as much as $3,000 a month.
Bayside
This is one of New York's oldest communities. Once inhabited by the Matinecock Indians, it was settled by the English in the 1600s. It also housed a major fort during the Civil War to protect New York harbor.
Now, this Queens neighborhood is one of the safest suburban communities in the state. It boasts wide streets, lots of green space, and a wide-selection of single-family homes.
Bayside is a quick commute to Manhattan and is located by a number of highways to get you into the city fast. This is an ethnically diverse neighborhood with Chinese, Greek, and Korean families joining a long-standing Italian community.
That means you won't have any difficulty finding the right restaurant. You can grab a bagel for breakfast at a deli, lunch at a Thai spot, and have spaghetti for dinner at your favourite Italian restaurant.
The city's diversity is one of the reasons Bayside has seen strong growth in its real estate sector. The median home value is $903,000 and it grew by a healthy 4.8% last year. Its growth is expected to continue this year. If you have a limited budget you can find 3-bedroom homes listing for under $700,000, and there's a good supply of townhouses and condo units being sold for much less.
House Hunt with a Professional Realtor
Clever Partner Agents will help you discover a neighborhood that's suited for you and your family while staying within your budget. They are well-versed in government aid that's available to help low-income home buyers. They can also help investors looking to find a neighborhood that's about to spike.
Our Partner Agents are full service, as Clever partners with top real estate agents from major companies like Keller Williams, Century 21, and RE/MAX. Clever Partner Agents know New York and its neighborhoods and they can help you find your ideal home in expanding and fluctuating market.
Related Articles