Looking to move into a new part of Los Angeles with your family? These are the neighborhoods that you should consider as potential locations to call home.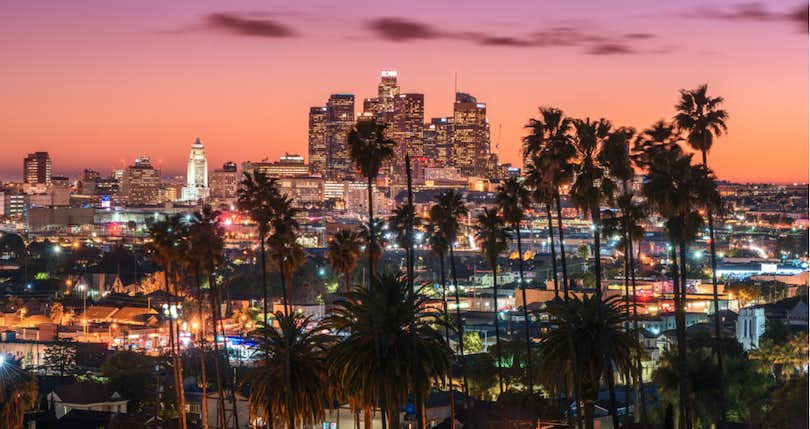 When you think about Los Angeles, family friendly is probably not the first thing that comes to mind. Be that as it may, there are many pockets of the city which are well suited to family living. These are neighborhoods that are safe, have access to good schools, and offer a range of activities for both adults and children.
Here's our list of the best neighborhoods for families in Los Angeles.
Sherman Oaks
Sherman Oaks is located in San Fernando Valley, with Bel Air to its south and Encino on the east. Since it's located near the 101, it's easy for residents to reach Hollywood or downtown LA quickly.
The population density in Sherman Oaks is lower than many of the surrounding areas, which can be attractive for families looking to live outside the hectic city life without being too far away from it. There are currently over 77,000 people that call the neighborhood home.
The levels of education among Sherman Oaks' residents are higher than the average for Los Angeles as well as the country. 56% of people in the neighborhood have at least a bachelor's degree and 21% have a master's degree or higher. The median household income in Sherman Oaks is $93,860.
The median value of a house in the area is currently $955,000, so it is one of the costlier parts of Los Angeles to live in. That said, it is possible to find cheaper houses here compared to neighboring localities like Bel Air.
There are various family-friendly activities that you can indulge in living in Sherman Oaks. If miniature golf is your thing, you can head down to the Sherman Oaks Castle Park on Sepulveda Boulevard. For families that like staying active together, there are places like the Sports Plus Day Camp on Ventura Boulevard and Two Hearts Yoga on Van Nuys Boulevard.
Boyle Heights
The median value of a house in Boyle Heights is $442,500. Compare that to the median value of $687,700 in Los Angeles as a whole, and it's easy to see why Boyle Heights is a popular choice among working-class families.
This neighborhood has a population of around 100,000 and is located to the east of downtown. The district within which it's located has over 20 public schools, so you have a wide range of options when it comes to educational institutions.
Boyle Heights started off as a Jewish neighborhood and slowly transitioned to being a home for a large Latino community. The multicultural outlook makes for a welcoming atmosphere for families that move into the area. Hazard Park, Breed Street Shul, Hollenbeck Park, and the Malabar branch of the Los Angeles Public Library are all located in Boyle Heights.
Mar Vista
Mar Vista is an oasis of quiet serenity in the otherwise bustling streets of Los Angeles. It neighbors a more well-known part of the city in Venice, but there's a lot to like about this neighborhood on its own.
Mar Vista is well-known for the abundance of greenery along its streets and the large yards that the homes here have. It is an ethnically diverse area that has managed to hold on to its old-school charm despite rapid development all around it.
You can find plenty of single-family homes in Mar Vista. Apartments are less common but you will be able to find one if you put in the work.
Mar Vista is home to the Mar Vista Family Center, which provides low-income families with quality education and tools to be a positive influence on the community. The Mar Vista Recreation Center has a number of sports programs, including a basketball league, soccer clinics, and cross-training classes.
The median price of a home in the neighborhood is $1,550,500. Crime rates here are 36% under the national average.
---
Looking to buy your dream home? Finding the right realtor makes all the difference!
The first step in your home buying journey is to find a top local realtor who's an expert negotiator and has proven experience in your area. The right agent can help you find the best house for your budget and priorities — and craft a winning offer so you don't miss out on your dream home.
The easiest way to find a great local realtor is to use a free service like Clever Real Estate. Clever matches home buyers like you with top agents in your area so you can compare your options and choose a realtor who's the right fit for you.
You can interview multiple agents until you find the perfect fit, or walk away at any time - Clever's service is 100% free with no obligation. Fill out the form below to instantly request hand-picked agent matches now!
💰 Buy with a top agent, earn cash back!
Buy your dream home with a top local realtor from a trusted brand like Keller Williams or RE/MAX. Keep more money in your pocket by earning cash back on eligible purchases.
Enter your zip code to request hand-picked agent matches in minutes. Compare your options until you find the perfect fit, or walk away with no obligation. Try Clever's free service today!
Palms
Palms used to be an agricultural community and was annexed into Los Angeles in 1915. Today, it is among the most densely populated and diverse parts of the city.
Palms is known as a residential neighborhood that has something to offer to families of all sizes. Everything from single-family homes to triplexes are available for purchase or rent in this part of Los Angeles. The median value of a house in Palms is $1,158,600 and is expected to go up by 0.9% in the coming year.
This part of Los Angeles has low crime rates and an educated populace. The data shows that as much as 72% of the people living in Palms have a bachelor's degree.
There are a lot of fun experiences to be had for children living in this community. The Kline Academy art workshop, Museum of Jurassic Technology, and It's Game Time gaming center are all located within or near this neighborhood.
Miracle Mile
Miracle Mile is a neighborhood located to the west of Los Angeles' downtown. Living here puts you close to downtown without having to pay exorbitant prices for homes that are located there.
Two Historic Preservation Overlay Zones fall within the boundaries of Miracle Mile. It's also home to Museum Row, a stretch that is home to some of the city's most well-known museums. That includes the Los Angeles County Museum of Art and the George C. Page Museum.
Miracle Mile is part of the larger Mid Wilshire community, which also includes Little Ethiopia, Oxford Square, Park La Brea, and Wilshire Vista.
The median value of a house in Mid Wilshire is $1,678,200, but homes in the Miracle Mile neighborhood tend to be more affordable than some of the other neighborhoods within that community.
For families with children, Miracle Mile gives easy access to schools such as Carthay Center Elementary, John Burroughs Middle School, and Fairfax Senior High School.
The first step to buying a house in Los Angeles is to hire an experienced buyer's agent in your area. That way, you have all the key information you need so you can make an informed decision about where to buy a house and how to negotiate its price.
Clever can help you find a top-rated real estate agent in your area easily. Clever Partner Agents are full-service agents and offer a $1,000 commision rebate if you're eligible, which can be used to pay for closing costs.
Fill out your details on this page to find a Partner Agent in your neighborhood.
Related Articles