Whether you're looking to buy your first time or your growing family needs more room, which are the most family-friendly neighborhoods in Denver? We rounded up five with great schools, low crime rates, and features that could make them the perfect spot for your new home.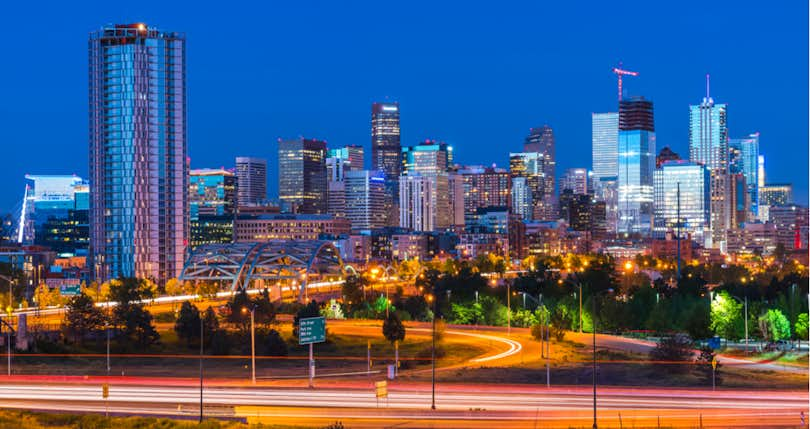 If you've got a baby on the way and are thinking about buying your first home, or your family has already grown and you need more space, where should you be shopping in Denver's neighborhoods? We've pulled together a list of the top five family-friendly Denver neighborhoods where you might be able to find your dream home.
While this list is a good jumping-off point, before you get serious about home shopping sit down with an experienced, local real estate agent to get their input.
South Hill Park
Close to downtown Denver, South Hill Park's central location makes it easier to get around. It's a busy and welcoming neighborhood, with plenty of parks and local businesses.
Median home values are $681,100, and after rising 5.5% last year, will only rise 1.5% this year. Crime is a bit higher than other neighborhoods, due in part to its proximity to downtown. Lower property values means that property taxes only average $3,814 in South Hill Park.
The student to teach ratios at the elementary schools in South Hill Park ranged from 13-19 students to one teacher. Some of the schools have lower scores, so be sure to ask your realtor about which schools your new home would feed into before buying.
Wellshire
Wellshire is one of the most family-friendly neighborhoods in Denver. You'll see kids biking or skateboarding through the neighborhood on the weekends, and it has some of the best elementary schools in the city. It has the fewest crimes of any of the other neighborhoods on this list.
Wellshire is a more expensive neighborhood to live in, as median home values are $750,600. You'll pay an estimated $4,203 in property taxes if you buy a home for the median home value in Wellshire.
Ranch-style homes dominate the home styles in the older parts of this neighborhood, though newer styles in stucco and brick have started popping up. Most streets have sidewalks, making it very walkable.
North Park Hill
A primarily residential area, North Park Hill has the zoo and science museum for young families to explore. It's one of the most diverse areas in the city, but crime is slightly higher.
Homes have median values of $509,200 in North Park Hill. Schools have great student to teacher ratios; none of the elementary schools receive less than a B+ rating.
---
Looking to buy your dream home? Finding the right realtor makes all the difference!
The first step in your home buying journey is to find a top local realtor who's an expert negotiator and has proven experience in your area. The right agent can help you find the best house for your budget and priorities — and craft a winning offer so you don't miss out on your dream home.
The easiest way to find a great local realtor is to use a free service like Clever Real Estate. Clever matches home buyers like you with top agents in your area so you can compare your options and choose a realtor who's the right fit for you.
You can interview multiple agents until you find the perfect fit, or walk away at any time - Clever's service is 100% free with no obligation. Fill out the form below to instantly request hand-picked agent matches now!
💰 Buy with a top agent, earn cash back!
Buy your dream home with a top local realtor from a trusted brand like Keller Williams or RE/MAX. Keep more money in your pocket by earning cash back on eligible purchases.
Enter your zip code to request hand-picked agent matches in minutes. Compare your options until you find the perfect fit, or walk away with no obligation. Try Clever's free service today!
Washington Park
Washington Park has been attracting young families for a while now, drawn by its large green spaces and lakes. Find shopping and dining options on the park's east side, and you can walk, bike, or paddle boat on nice days.
Another expensive area to live in, median home values for Washington Park are $837,700. It's a good thing that Colorado's property taxes only have an average effective rate of 0.57%, though on a property at the median value in Washington Park, you'd still pay $4,691 in property taxes.
All of the schools in Washington Park have good ratings, though the student to teacher ratios can swing between as low as ten students to one teacher to as high as nineteen to one.
Hilltop
Hilltop is one of Denver's most prestigious areas to live in, with wide, tree-lined streets and newly built homes mixed with classic styles. The community gathers in historic Crammer Park, a few blocks east of Colorado Boulevard, and crime is low.
Hilltop is the most expensive neighborhood on this list, with median home values of $1.0 million. Thanks to Colorado's low property tax rates, you'd still only pay close to $6,000 for a home in this zip code. All of the schools in Hilltop are top-rated, though the student to teacher ratio is between 17 to 19 students for 1 teacher.
When you're trying to pick the best place to live, enlist the help of an expert. Neighborhoods each have their own feel, and you want to live somewhere that you feel you belong. An experienced agent will spend some time getting to know you and listening to your needs before making recommendations. Contact Clever today to get connected with one of our top-rated agents in your area.
Related Articles