Ready to invest in real estate in Tampa? Besides finding great investment properties, you'll need financing. Investment loans are usually only offered by hard money lenders. Here's what you need to know about them and the top five lenders in Tampa.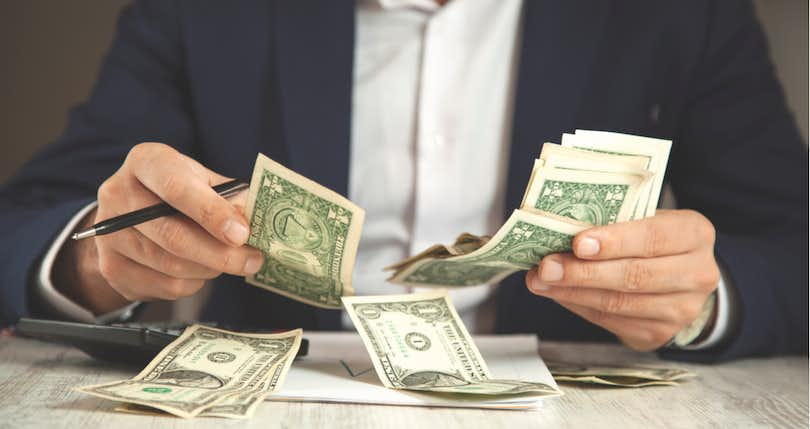 If you're looking at investing in real estate, you've probably heard about hard money lenders. Hard money lenders offer short-term lending products perfect for flippers and real estate developers. They're willing to lend to a riskier clientele than banks, who often turn down investors. Hard money lenders are private; their funds come from investors and other sources of capital.
While a hard money lender may run your credit report as part of the approval process, they care far more about the deal itself. They'll want to know the after repair value or ARV of the property you're buying and have a solid estimate of the home's value once the renovation or development is done. The ease of obtaining financing is a big plus to working with this kind of lender.
Because of the risk associated with a hard money loan, you can expect to pay more in interest than on a traditional, 30-year mortgage. The terms and interest will vary depending on the deal's risk, your credit score, and if you have any money to put down.
If you've done your research on investing use hard money lenders and are ready to apply, here are the top five options in Tampa, FL. Also, talk to your realtor, as they will have advice and opinions to offer about each of them.
Need a hard money lender in Tampa?
Learn about the best lenders for flippers and investors in the area.
Brickell Financial
Based out of Miami, Brickell Financial lends throughout the state. They have a wider range of products than other hard money lenders, offering hard money construction loans, long-term rental property loans, and fix-and-flip loans. Amounts range from $30,000 to $5 million.
Brickell finances properties for longer than most hard money lenders, up to three years. If you're new to investing and worried about how long it could take to sell your flip having more time could be reassuring. Loans on single and multi-family homes and apartment complexes can have a maximum loan to value or LTV of 80%.
Capital Funding Financial
Capital Funding Financial lends hard money loans, short-term loans, and fix and flip loans throughout the entire state. They have a narrower lending range than Brickell Financial, with loan amounts ranging from $75,000 to $1 million. Loan-to-value requirements are also tighter, at 75%.
To be approved with Capital, you must have a credit score above 550. Terms are only 1 year, but rates start at 7.25%, which is reasonable for a hard money lender. They'll lend on single and multi-family properties, offices and apartment buildings. They're accredited with the Better Business Bureau.
Associates Home Loan of Florida
As private lenders in Tampa, Associates Home Loan of Florida provides hard money loans for fix and flip loans, rental properties, and refinancing. If you could not sell a flip before your short-term loan from another lender came due, you could turn to them for refinancing.
Loan amounts start as low as $15,000 and go up to $15 million, but the maximum LTV allowed is 70%. You could get a loan on single or multi-family homes, apartment buildings, or senior housing. They have an A+ rating with the Better Business Bureau.
A to Z Capital
A to Z Capital is a private money lender servicing the entire state. They are a resource for flippers, offering fix and flip loans and short-term bridge loans.
Amounts you can borrow range from $50,000 to $2 million. The maximum LTV on some loans is 75%, which means you would have to come up with a 25% down payment. They, too, lend on single and multi-families.
Their fix-and-flip product is robust. Borrowers just need a credit score above 600 and a 10% down payment. The loan can combine purchase price and rehab costs, so you won't have to go elsewhere for the funds to rehab the property. And they can close in 12-15 days.
Hard Money Tampa
Hard Money Tampa only lends in Tampa and six other nearby cities. If you want to hold your investment property, they grant rental property loans and fix and flip loans.
Loans amounts start at $10,000 and go up as high as $30 million. Rates range from 7.99% to 12%, and the maximum LTV can be 60%. They have more traditional products with terms of 30 years and will lend on single and multi-family properties. Accredited with the Better Business Bureau, they have excellent reviews and an A+ rating.
Finding an excellent hard money lender, while important, is just one piece of the investment puzzle. You'll need a local real estate agent with experience helping investors to help you find great investment opportunities. To learn more about flipping in Florida, read our in-depth guide.
Clever Partner Agents are top-rated in your area. Reach out to get connected to an agent today.
Related Articles
You May Also Like