If you're looking to invest in San Antonio real estate, deciding on the type of funding to use can be a challenge. Hard money loans present an appealing option for some investors. Let's look at hard money loans and the top five hard money lenders in San Antonio.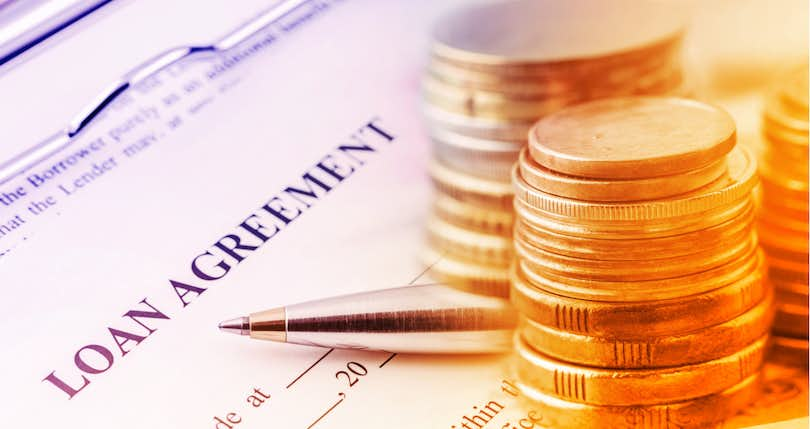 Many people find house flipping an attractive option for earning a profit and growing their portfolios. However, it's also an inherently risky endeavor that requires sound funding, the right type of funding, and a reputable lender to help you along the way.
While home equity lines of credit (HELOCs) and home equity loans (HELs) are popular options, there are a number of investors who prefer to obtain hard money loans instead.
Hard money loans aren't evaluated based on your credit history. They're not based on the equity in your current home, either, like an HEL or HELOC. Instead, hard money lenders use the after repair value (ARV) of the property you're investing in to determine whether or not they're willing to provide you with a loan.
It's also worth noting that where traditional loans are funded by banks or credit unions, hard money loans are funded by private investors.
If you're considering a hard money loan for your San Antonio investment, it's crucial to find a reputable, trustworthy lender that will give you sound advice. Fortunately, there are several quality options.
Need an investment loan in San Antonio?
Work with a Clever Partner Agent to find a great hard money lender.
Loan Ranger Capital
Loan Ranger Capital has only been in business for four years. However, in that amount of time they've been able to make themselves a known quantity in the hard money lending industry.
They're consistently awarded top reviews and high praise by their clients, and all of their reviews on Google are five stars. Customers routinely applaud their fast application process, honesty, expertise, and top-notch customer service.
Loan Ranger offers terms from six months to two years with interest rates between 11.9% and 13.9%. Those interest rates are relatively high compared to many other lenders, but it hasn't stopped clients from being pleased with their service.
They'll lend anywhere from $50,000 to $3,000,000 for vacant or partially tenant-occupied properties, and while they work with both commercial and residential loans, they're more interested in residential work.
Global Integrity Finance, LLC
Global Integrity Finance has been in business for four years and their reviews are impressive. Clients say that their reliability, expertise, customer service, and willingness to go the extra mile are reasons they'll return to do more business with Global Integrity.
This company offers loan terms ranging from one to five years, with competitive interest rates from 8% to 12%. You can borrow anywhere from $75,000 to $2,000,000.
The defining feature of Global Integrity Finance is that they only offer loans for residential property. That property can be a one to four-family home, a condo, or planned unit developments, so long as they're not occupied by the owner.
If your investment property falls within these parameters, Global Integrity Finance's niche expertise and top-rated customer service makes them a great option to go with.
Conventus
Conventus opened their doors in 2015, and, as their multiple five-star reviews will attest, they specialize in fast, quality hard money loans which they deliver with honesty, transparency, and top-notch customer service.
They offer loan terms as short as six months and as long as five years and will lend you between $150,000 and $4,000,000. Their interest rates are competitive, falling between 7.75% and 12.99%.
While they'll work with both residential and commercial properties, they prefer to work in the residential space, and they'll only work with vacant or 100% tenant occupied properties.
Little City Investments
With 13 years of experience, Little City Investments has built an impeccable reputation for their transparency, honesty, customer service, reliability, accuracy, and willingness to go above and beyond.
They exclusively offer one-year loans, and they'll lend anywhere from $100,000 to $2,000,000. Their interest rates fall between 8.5%and 13%, depending on the characteristics of the loan.
They work almost exclusively with residential clients, and while they might not offer the range of terms and options that other lenders do, they offer exemplary customer service and quality. If you meet their parameters, you can expect a great experience with Little City Investments.
Aloha Capital
Established in 2015, Aloha Capital is another hard money lender that has five-star reviews across every major review platform. From their professionalism and integrity to their accuracy and efficiency to their willingness to go out of their way to meet customer needs, clients have only good things to say about the company.
Their loan terms range from six months to two years with interest rates sitting between 8% and 12% and loan amounts from $75,000 to $5,000,000.
They work mostly in the residential space and will only consider properties that are vacant or 100% tenant occupied, but if you can meet their specifications and you think you're a good match, they're a great company to work with.
Next Steps
When considering a hard money loan, you should discuss your options with your San Antonio real estate agent. A local, experienced agent can provide you with expert guidance regarding both the type of funding that's best for you and the most reputable lenders in your area.
An experienced agent can help you find great investment opportunities, objectively evaluate different financing options, uncover additional cost savings opportunities, and otherwise make the best decisions throughout the process.
Clever Partner Agents are top performers in their local markets, have expertise related to investing and lending options, and work for a flat fee. When it comes time to buy or sell you'll have an expert helping you make the best choices for your situation.
Contact Clever today and we'll put you in touch with a San Antonio Partner Agent for a no-obligation consultation.
Related Articles
You May Also Like