Hard money loans can be key to building your real estate empire in Pennsylvania. Unlike a traditional mortgage, you must reach out to private moneylenders instead of a bank. But, how do these loans work and who can you trust to loan you the money? You've come to the right place. Read on for the answer.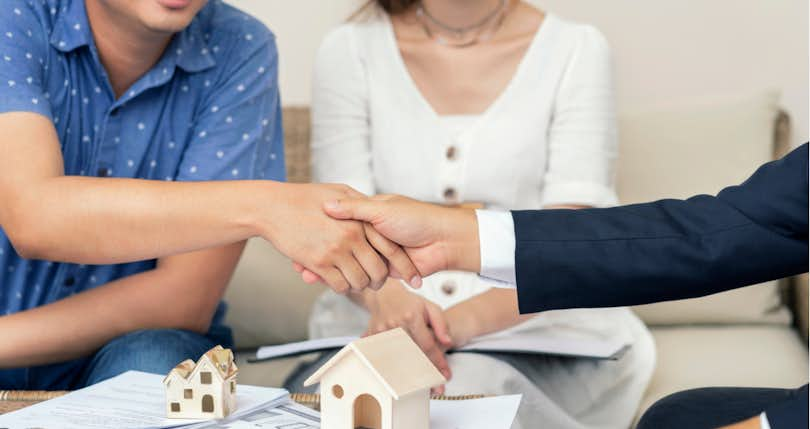 You have dreams of being a real estate mogul in Pennsylvania, but what's that… you don't have hundreds of thousands of dollars lying around to invest at the moment? If you've ever wondered how house flippers or real estate developers get started, look no further than hard money lending.
Looking for hard money lenders in Pennsylvania?
Find the best option and work with a top-notch Partner Agent.
How and Why They Work
Hard money loans are short-term loans used to cover the cost of purchase and repairs of a (likely distressed) property from the moment you first buy it to the time you re-sell or refinance. The goal is to recoup your costs and then some (hello, profit!).
The tricky part is that hard money loans don't come from a typical bank that relies on your credit score and history to determine if you're loan-worthy. Instead, hard money lenders use the after repair value (ARV) to determine the soundness of the loan. ARV is an estimate of the value of the property after renovation or development.
In most flip or wholesale deals, you must close fast to make the deal work. Here, hard money loans — also called bridge loans — are the way to go. They take much less time to process than a more traditional loan and require less from an applicant.
Why They're Risky
With fewer lending restraints come some potential drawbacks of using a hard money lender. While they may not care about your credit history, you'll make up for this by paying a higher interest rate — expect in the 15% range for a 5-year loan. This means you could pay $60,000 on a $150,000 loan, so you'll want to figure this into your budget and make sure you can still turn a profit.
Plus, once you enter the world of hard money lenders and short-term loans, things can get shady. These lenders don't have the same oversight as a traditional bank, so you'll want to vet anyone you think about working with.
While it's always, always a good idea to work with a local real estate agent local to your area and seek his or her opinion on which lender is right for you, here are a few for you to start with.
Direct Mortgage Loan Company
Direct Mortgage Loan Company is based in Philadelphia and serves the local area as a private money lender. One of the company's biggest perks is that they provide loans with a maximum LTV of 100%.
The loan term ranges from six months to two years and no origination points are charged. Direct Mortgage Loan Company provides loans for a variety of needs and situations, including fix and flip hard money loans, bridge loans, buy and hold loans, private commercial loans, hard money construction loans, and hard money refinancing. Since they're relatively small, contact them for specific rates and loan amounts.
Direct Lending Partners
Direct Lending Partners gives out short-term real estate loans for acquiring and renovating distressed residential real estate in Philadelphia. They fund all deals directly, unlike other lenders who may farm out the loans to other lenders after the fact. The company says this makes them more efficient, closing loans in as few as five days.
The company offers investment property loans, fix and flip loans, commercial hard money loans, new construction loans, refi/cash out loans, and bridge loans. Direct Lending Partners lends amounts from $75,000 to $2 million and typical rates are 10% to 15%. Terms range from six to 12 months with a max LTV of 75%.
Rehab Financial Group
Rehab Financial Group is a hard money lender based in Rosemont. They offer lending for fix and flip loans, short-term loans, and investment property loans and fund up to 100% of the repair costs.
Loan amounts range from $50,000 to $2,000,000 with a maximum LTV of 65%, terms between six and 12 months, and rates starting at 11.9%. Plus, there are no prepayment penalties. Unlike other hard money lenders though, Rehab Financial Group requires their borrowers to have a minimum FICO rating of 620. They specialize in single-family homes and multi-family.
Hard Money Bankers
While headquartered in Columbia, Maryland, asset-based lender Hard Money Bankers offers loans to investors throughout Pennsylvania. Their offerings include loans for private refinancing, commercial loans, fix and flip loans, short-term loans, and loans for rental properties. Their loans have a max LTV of 65% and rates ranging from 13% to 15%. Loans are made for single-family homes, multi family, retail storefronts, and offices.
Walnut Street Finance
Walnut Street Finance provides commercial loans of six to 24 months to small and mid-sized independent builders, developers and investors in Pennsylvania. While they require upfront capital, they finance 100% of the closing costs and no monthly payments are required for the first six to nine months.
Walnut Street Finance offers fast, flexible hard money loans on multi-family, apartments, offices, retail spaces, mixed-use, and single-family units. Loan amounts are $100,000 to $2.5 million and rates range from 10% to 12% with a max LTV of 85%. Plus, they can help you close in as little as three days.
Learn More: The Ultimate Guide to Flipping Houses in Pennsylvania
If you're looking to purchase an investment or flip property with a hard money loan in Pennsylvania, work with a local, experienced real estate agent who can lead you through the process. They can help you find great investment opportunities, objectively evaluate different financing options, and uncover additional cost savings opportunities.
When you use a Clever Partner Agent, you get on-demand showings — sometimes in less than an hour — so you know you won't miss out on a good investment deal.
Related Articles
You May Also Like