Do you quickly need cash for a real estate investment? Learn about five hard money lenders in North Carolina. Learn how this financing differs from traditional real estate loans. Find a Clever Partner Agent in North Carolina who can help you with your investment.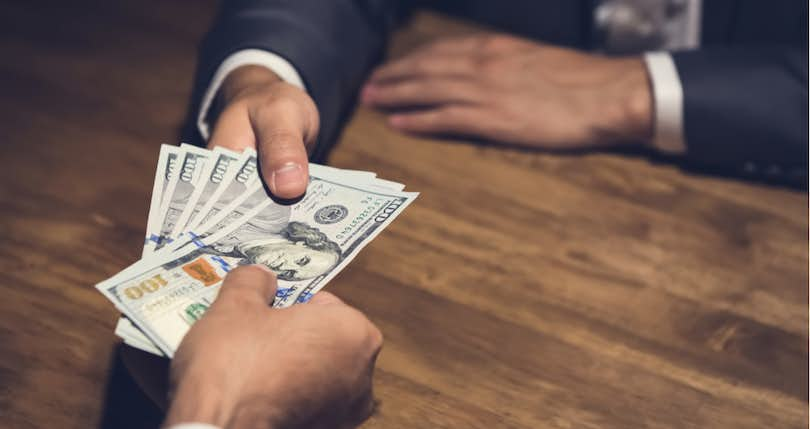 Are you interested in diversifying your investment portfolio by purchasing real estate? Maybe you've always wanted to try your hand at flipping houses or you learned about a commercial real estate project in North Carolina that sounds too good to pass up. How will you quickly get cash to fund your project before someone else grabs the opportunity? Consider taking out a hard money loan.
Need an investment loan in North Carolina?
Discover a reputable hard money lender with a Clever Partner Agent.
What is a Hard Money Loan?
Hard money loans differ from traditional real estate loans in that hard money loans are usually for commercial or residential properties that the investor plans to resell quickly for a profit. These investment pieces are either new construction or renovation projects that hopefully will result in a high return on investment.
Another way hard money loans differ from traditional loans is that hard money loans usually come from investment companies instead of conventional mortgage companies, lending institutions, or banks.
Investment companies are not as concerned about the borrower's credit history. Instead, loan officers of investment companies are more interested in learning about the project they are helping fund and your experience as an investor. Hard money lenders need to ensure that their company will not lose money should you default on your loan. If the project is worthy of being funded, the investment company should be able to quickly sell the assets to pay back the amount you borrowed.
Obtaining a hard money loan is a faster process than a conventional loan. Since the lender is less concerned with credit scores and more concerned with the value of the property, the borrower may receive cash much faster than going through a traditional bank. Verifying income and credit score information slows down the borrowing process of a conventional loan. And since you are investing in real estate, speed may be of the essence.
Finally, many borrowers enjoy working with investment companies because they are more flexible than corporate lending institutions. If you need a little more leeway in repayment options, you may negotiate this with an investment company more easily than you could with a bank.
The Disadvantages
Why don't all real estate investors obtain hard money loans? There are some disadvantages to the process.
One reason that hard money loans are less than ideal is that they are more expensive than traditional loans. The interest rates are often above 10%, which is unheard of for a conventional mortgage.
Origination fees may also be costly for hard money loans. Because of the additional costs associated with these loans, many investors save this type of borrowing for real estate deals that promise a high rate of return in a short amount of time.
While some traditional loans may require that you put down 20% of the property's value, hard money loans often require that you have a little more cash or assets to back the investment. Most hard money lenders keep their loan-to-value ratios at 50% to 70%.
For North Carolina investors, here are some companies to research as viable options to provide you with much-needed capital.
Patch of Land
Do you need fast money? Patch of Land can fund loans in as fast as 10 business days. Based out of California, Patch of Land can offer loans ranging from $50,000 to $3 million. They have been in business since 2013, and their loan-to-value ratio rates start at 85%.
Patch of Land offers loans for single-family units, multi-family apartments, office buildings, retail storefronts, mixed-use spaces, industrial buildings, and warehouses. Their rates are as low as 8%.
Visio Lending
Based out of Austin, Texas, Visio Lending works with investors who are purchasing single-family residences and multi-family units. Their rates range from 9.99% to 12.49%, and they allow a 75% loan-to-value ratio.
Besides offering commercial hard money loans, Visio Lending also provides fix and flip loans and bridge loans.
LYNK Capital
Although this company is based in Florida, they have offices in Raleigh, North Carolina. If you are looking for an investor, you can sit across the desk from, you may want to consider reaching out to LYNK.
LYNK offers commercial loans, construction loans, and fix and flip loans. They provide their capital to investors working out of 12 states on the eastern half of the country.
LYNK's rates start at 7.9%.
Direct Lending Partners
Specializing in short-term real estate loans, Direct Lending Partners works in North Carolina and many other states in the nation. They can close loans fast, often in as few as five days.
Direct Lending Partners funds all deals directly. They do not work as a middleman, and this allows them to have more flexibility during underwriting. They offer commercial hard money loans for single-family homes, multi-family units, retail space, office space, and land.
Carolina Hard Money
Located in South Carolina, Carolina Hard Money offers rates starting at 13.75% for between three months and one year. They loan money for every type of real estate investment, as long as there is a 70% LTV ratio.
Reach out to Carolina Hard Money for your fix and flip loan, commercial hard money loan, refinance or cash out loans, or bridge loan.
Before borrowing from any investment institution, it is essential to do your research. Check out your lender's background with verified customer reviews and the Better Business Bureau. Have your lawyer review all the loan documents you sign. Make sure you are working with a trustworthy institution.
Finally, connect with a Clever Partner Agent in North Carolina to help you find a great investment opportunity. Our agents will help you objectively evaluate different financing options and may uncover additional cost-saving opportunities that will allow you to put more down on your real estate purchase.
Partner Agents work with the most highly reputed firms in the country. They will assist you in navigating the complicated world of real estate investing so you can earn the highest rate of return on your investment as possible.
Related Articles
You May Also Like