The best hard money lenders in New York City can ensure that you get access to the money you need for your next big real estate project. However, their terms vary wildly. Working with an experienced local agent can ensure you make the right decision.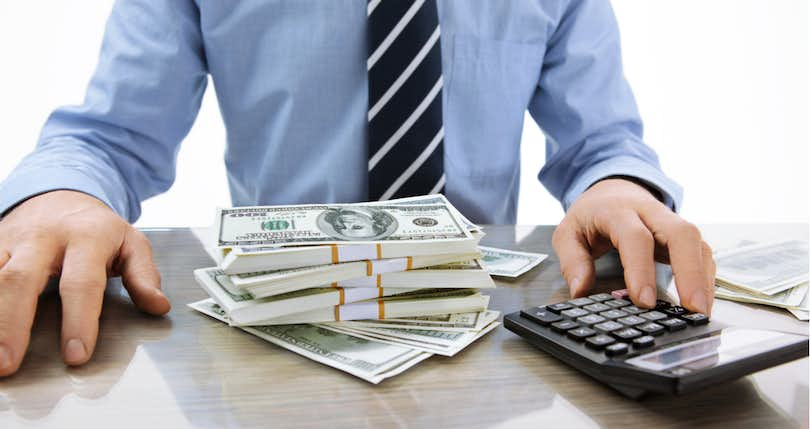 With the popularity of house flipping hitting an all-time high, lenders have taken note and assigned a whole category of loans just for investing in flipping. Hard money loans, also known as bridge loans, are short-term sources of funding for anyone who wants to invest in property, whether to build, renovate, or to flip.
Navigating the world of private lenders is challenging without help from a local real estate expert. New York City agents and realtors know where to invest and who are the best sources for financing your next real estate investment.
Before you decide to invest, you need to take the time to figure out whether or not a hard money loan is the way to go.
When To Choose a Hard Money Loan
Hard money lenders vary from traditional lenders because they don't look at your credit or your FICO score. Instead, they're focused on the property where you're looking to invest in New York. Knowing that property values can skyrocket depending on what you build and where the ARV or "after repair value" is the number they're going to focus on the most.
When you act on a property fast, bridge loans or hard money lending is the way to go. They take far less time and require less from applicants when it comes to documentation. This allows loans to close much more quickly.
The requirements for hard money loans are much softer than for a traditional mortgage or home loan. If you're a foreign national trying to get U.S. credit, hard money lending might be your only option. For house flippers who are dealing with other kinds of debt or tax liens, bridge loans are a great option to keep your credit score from getting in the way of your ability to start investing.
Why Some Avoid Hard Money Loans
While hard money loans allow you to act fast and snatch up properties faster than traditional lending, it doesn't work for everyone. When you have loans that don't take credit scores into consideration, there are going to be some drawbacks.
For example, higher interest rates are common with hard money loans. Since the loans are short-term, lenders need to make their money back with higher interest over a shorter length of time. If you take out a loan with a 15% interest rate for $150,000, you end up paying tens of thousands in interest over the course the payment plan.
Another reason people avoid these loans is because hard money lenders don't face the kind of oversight that traditional mortgage lenders face. You need to scrutinize your lenders carefully when you're looking into hard money lenders in NYC.
That's why we've chosen five highly rated lenders that you should check out when looking to invest in New York City.
1. Riverside Park Capital
Riverside Park Capital is an asset-based lender with a focus of lending to New York City-based investors. They specialize in loan amounts that are higher than most other lenders.
Riverside Park Capital offers rates much lower than most other hard money lenders starting at 6.5% and going up to 10.5%. The terms are short, being between 6 months and three years. Loans go all the way up to $250 million and cover everything from industrial facilities to retail or apartment buildings.
Thinking about buying an investment property in NYC?
Work with Clever Partner Agent to find a great opportunity.
2. Mayava Capital Funding
Serving the entire state of New York, Mayava Capital Funding is based in Syosset, NY. They mainly focus on commercial loans but have a history of funding investors who are looking at residential properties.
Mayava Capital Funding lends to investors interested in multi-family properties, retail units, office buildings, and warehouses. They have no minimum credit rating, which is great for bold investors looking to make a big splash.
3. Stratton Equities
Even though they're a nationwide lender, Stratton has done a lot of work all throughout New York City. They fund fix-and-flip projects or cash-out projects for properties that aren't owner-occupied.
Stratton Equities has a hard money loan program that's catered to meet the needs of individual projects. As long-time real estate investors, their staff is good at helping buyers and flippers to plan for their project using the capital Stratton provides.
4. Layla Capital
As a direct lender located in New York City, Layla Capital has helped bring projects to life up and down the east coast. They offer loans that start at $750,000 and go all the way up to $15 million.
Whether you're looking to fund an industrial site, condo, co-op, or a mixed-use site, their maximum loan-to-value ratio of 75% can help. With loan rates as low as 8% and repayment terms as long as 3 years, they're one of the best lenders in New York City.
5. Stormfield Capital
For a regional lender that's comfortable working in New York City and beyond, Stormfield Capital is one of the best. They're located in nearby Southport, CT but have the same kind of lending power as the best firms in New York City.
If you're looking for a loan as small as $150,000 or as large as $5 million, Stormfield Capital is the place to go. Their rates are highly competitive, starting at 8.99% and they only go as high as 11.9%. They fund projects with commercial hard money loans, fix and flip loans, and cash out loans.
Before You Choose a Hard Money Lender in New York City
While you might want to get ahold of a lender and get the ball rolling ASAP, any would-be property investor should connect with an experienced local agent. When you work with an agent who knows the lay of the land, you can begin your investment journey by only investing in the most lucrative properties. Our Clever Partner Agents have access to competitive market analysis data that can tell you all about the neighborhood you're thinking of investing in.
Related Articles
You May Also Like