There are few cities in the southeastern U.S. as diverse as Miami. Miami is still a hot market for real estate investors and home buyers. If you're looking for a hard money loan in Miami for real estate, here are the five best hard money lenders Miami offers.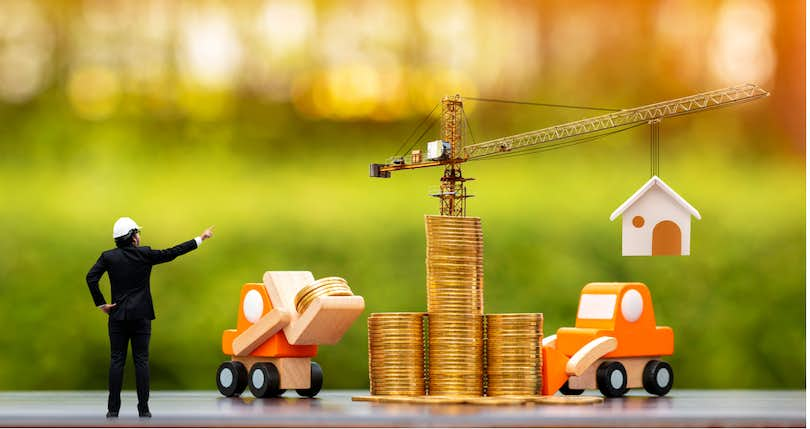 Hard money loans can help borrowers who have been denied funding by banks, or for real estate investors that need money in a short amount of time. Maybe you have to move quickly to snatch up and renovate a property and if you wait for approval from a bank, it will eat at your profits.
A hard money loan is typically a short-term loan secured with property or real estate as the collateral. Hard money loans are usually funded by private investors, not banking institutions.
The amount of the loan is based upon a percentage of the after repair value of the property. Referred to as the "loan-to-value" (LTV) amount, it is calculated by the ratio of the loan amount divided by the property value once it's been renovated. Most hard money lenders will lend around 65%-75% of the after repair value of the property.
If you're a real estate investor looking for hard money lenders in Miami, it's best to connect with an experienced local real estate agent. A local expert can help you find the best properties in Miami and point you in the right direction for good funding sources.
If you're thinking about getting a hard money loan in Miami as a funding source for a property, or the rehabilitation of that home, first check out the pros and cons of hard money lenders.
Need an investment loan in Miami?
Work with a Clever Partner Agent to find a reputable hard money lender.
Upside of Hard Money Lenders
Hard money lenders use the property as collateral. Therefore, most hard money lenders don't have strict underwriting guidelines. This means you can get access to funds quickly without the long delay you find with traditional property financing from banks or mortgage brokers.
Hard money lenders are less likely to care about your personal credit score and more interested in the equity of the property itself. They can be beneficial to those with bad credit, liens on their property, or for foreign nationals trying to build credit.
Hard money lenders can offer more flexibility in their lending terms depending on your experience as an investor, what you plan to do with the loan and the condition and value of the property.
Downside of Hard Money Lenders
Hard money lenders charge an origination fee that can be anywhere from 2%-5% of the loan. These loans also have high-interest rates ranging from 10%-15%.
Borrowers may have to show proof of their plan to pay off the loan by providing repair plans, or plans for long-term financing.
Some hard money lenders may not deal with inexperienced real estate investors.
5 Best Hard Money Lenders in Miami
If after reading the downsides of dealing with hard money lenders you still feel you they may be helpful to you, make sure you do your research, contact an expert local real estate agent, and comparison shop. To help you get started, here are the five best hard money lenders in Miami.
Monroe Funding Corp
Monroe Funding Corp is a Miami-based hard money lender that specializes in equity-based first mortgages to investors for non-occupied, residential and commercial property in Miami. They are foreign national friendly, have no application fees, income verification, or credit checks. Their interest rates start at 11.9%.
Vertical Management Fund
Based out of Tampa, Vertical Management Fund is a socially conscious hard money lender which focuses on building relationships with real estate investors based upon professionalism, experience, and loyalty. They offer different loan products depending on the amount of experience a real estate investor has but they are open to working with investors just starting out in the Miami area.
RBI Mortgages
RBI Mortgages are a direct hard money lender for investment real estate in Florida and New York. They offer competitive rates starting at 8.5%, promise fast closing, and offer loans of variable term-lengths. They are one of the few hard money lenders who will loan up to 70% based upon the after repair value (ARV) of the property.
Equity Max
Equity Max is a local, full-service licensed mortgage lender specializing in hard money, private money, and short-term bridge loans. Because they are family owned and operated, investors will deal directly with the principals that decide for the company. Equity Max promises closings within two days or less.
M&M Private Lending Group
M&M Private Lending Group market themselves as "The Miami Loan Experts." They handle both residential and commercial loans within the state of Florida for the purchase and refinancing of real estate and for construction and investment renovation flips. Their interest rates are between 9.9%-13%.
If you want to purchase property using a hard money lender, cover your bases by connecting with an experienced local real estate agent first. Clever Partner Agents are highly rated in Miami and can help you find great investment opportunities, evaluate different financing options, and uncover additional cost savings
Related Articles
You May Also Like