When flipping homes, investors need to have access to capital. While many turn to traditional loans, others prefer hard money loans. Find out more about the pros and cons of this type of loan and the top hard money lenders, so you can make the best financial decision for your Maryland investments.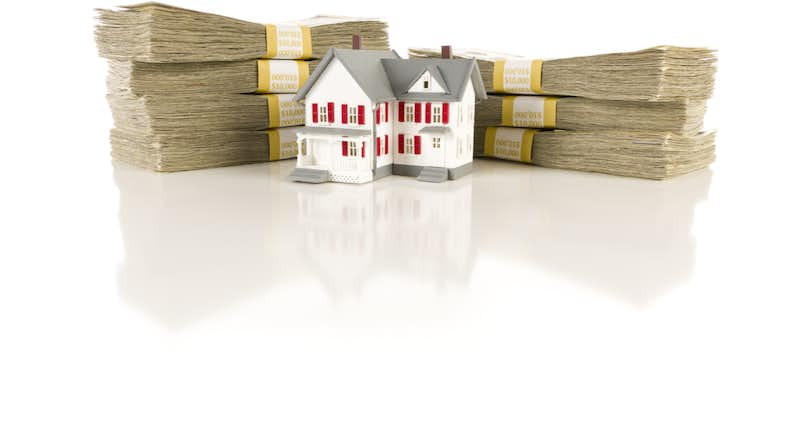 Flipping homes can be a solid real estate investment strategy if you do your research and find the right property. Figuring out financing for properties to flip can be a little trickier, especially if you need the money quickly.
While traditional loans are the route many investors take when buying a property to flip, hard money loans are another form of financing that some investors prefer. While hard money loans might be a good short term solution to obtain investment capital, there are some significant pros and cons all Maryland investors should consider.
Pros and Cons of Hard Money Loans
It's important to understand that hard money loans differ from traditional loans in a few ways. Firstly, they're private loans that are not issued by traditional financial institutions, like banks or credit unions. They are also based on the value of the collateral, rather than the borrower's credit history. Hard money loans are also generally short-term loans, with terms ranging from a few months to five years.
Pros of Hard Money Loans
1. Approval
If you have poor credit history or a low credit score, you won't have to panic about getting approved or a hard money loan, since the lender will base their decision on the potential of the collateral you're purchasing, not your individual history.
2. Quick Funds
If you need funding quickly to move on your investment, a hard money loan might be your best option, since the process is much faster than obtaining funding from traditional loans.
3. Better Loan Terms
Hard money loans contracts are individually prepared, allowing them to offer more flexibility than traditional loan agreements, allowing the buyer to have some say in items like repayment schedules.
Cons of Hard Money Loans
1. Interest Rates
Hard money loan interest rates are much higher than traditional loans (usually in the double digits), so if you can't pay them off quickly, you could find yourself in financial trouble.
2. Fees
You may need to pay several different fees when applying for a hard money loan that wouldn't be required for traditional loans.
3. Finding Lenders
Lenders can be harder to find and many investors could end up partnering with unestablished, unverified lenders.
Looking to invest in Maryland real estate?
A Clever Partner Agent can find you the perfect opportunity.
Top 5 Hard Money Lenders in Maryland
If you do decide to use a hard money loan to fund your investment, it's important to look for reputable lenders. Here are the top five hard money lenders in Maryland.
1. Hard Money Bankers
Located in Columbia, Maryland, Hard Money Bankers is a go-to hard money lender for many local investors. They lend throughout all of Maryland and have a quick and easy process for applying for financing. They also have a 4.5-star rating on Google, and many investors appreciate their ability to fund projects quickly.
2. New Funding Resources
New Funding Resources offers hard money services throughout Maryland. They're made up of a team of real estate experts and offer a variety of hard money options for investors to choose from. They have a 4.9-star rating on Google and are most noted for their experience and professionalism.
3. Maryland Private Mortgage
Centered in Baltimore, Maryland Private Mortgage offers hard money loans throughout the area with loan approvals in as little as 24 hours and money for closings in seven days. They offer a specific loan for real estate projects and have a 5-star rating on Google.
4. Trius Lending Partners
Trius Lending Partners offers hard money services throughout Maryland and the mid-Atlantic. They provide private real estate loans for investors looking to fund new construction or flip homes. They have a 4.9-star rating on Google, where borrowers note they were treated more like partners than clients.
5. Walnut Street Finance
Serving all of Maryland, Walnut Street Finance offers hard money loans for real estate projects from $100,000 to $2.5 million in value. They also handle all closing costs and defer loan interests for six months. They have a 4.7-star rating on Google, where they have positive reviews from several repeat customers.
Next Steps
If you're considering flipping homes in Maryland, it's important to partner with a top-rated, local real estate agent. Agents can help you uncover great investment opportunities, while finding ways to help you save even more during the buying process.
Clever can connect you with an experienced agent near you to answer any questions you might have about investing or flipping houses.
Related Articles
You May Also Like