One decision real estate investors should make early on is how to fund their projects. Investors can use traditional financing methods or hard money loans for faster access to capital. Learn the pros and cons of using hard money loans in Los Angeles, and the top companies to partner with.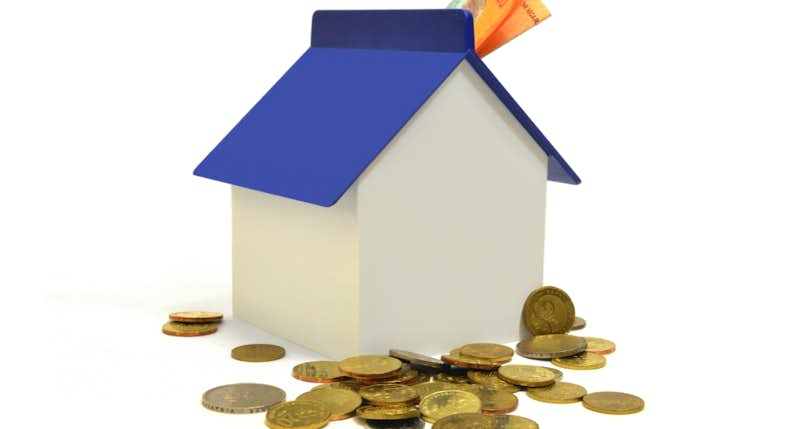 Aspiring real estate investors in Los Angeles can get started through many methods, though flipping homes is one of the most popular options. Flipping homes can be a lucrative endeavor if you have a smart rehab strategy and sound financing.
Investors can explore traditional lending options like federal, state, and conventional mortgages, but many turn to hard money loans in order to get funding faster. Hard money loans do have many benefits for investors looking to quickly close a deal, but should not be taken without careful consideration. Here's what investors in LA should know about hard money loans.
What Are Hard Money Loans?
Hard money loans are different from conventional loans in a few key ways. Hard money loans are backed by private lenders, rather than banks, and as a result, have different terms and conditions. These loans are approved based on the property's appraised value, rather than the lender's credit. In addition, these loans are short-term loans and generally have different interest rates than traditional loans.
Pros of Hard Money Loans
1. Quick Approval Process
Investors struggling with bad credit may find it hard to get approved for traditional financing. Since hard money loans are based on the projected value of the investment, rather than the borrower's credit history, they're much easier to get approved for.
2. Fast Access to Funds
If you need money fast in order to close a deal, a hard money loan is often a great method. They can typically turn around funding in as little as three to five days.
3. Flexible Loan Terms
Each hard money loan agreement is prepared based on the individual real estate deal, so the terms can be customized to meet the borrower's needs.
Cons of Hard Money Loans
1. High Rates
One major pitfall to hard money loans is the rates are often much higher than traditional loans, may be adjustable (which means they can go up at any time), and often start in the double digits.
2. Additional Fees
Some hard money loans require a series of origination fees due over a certain period of time.
3. Unverified Lenders
Whenever you're making a financial decision, it's important to work with qualified lenders who understand the market. Many hard money lenders may not have your best interests at heart and could end up hurting your investment strategy.
Looking to invest in Los Angeles real estate?
A Clever Partner Agent can find you the perfect opportunity.
Top 5 Hard Money Lenders in Los Angeles
If you've decided to fund your project with a hard money loan, be sure to partner with a qualified hard money lender. The below five lenders are all top rated in the LA area and have a variety of loan options to choose from.
1. Arcstone Financial
With 25 years of experience financing real estate projects, Arcstone Financial offers free quotes for fix-and-flip loans. Minimum loan amounts start at $200,000 and go up to $20 million. They also offer a quick loan approval process and have a 5-star rating on Google.
2. HML Investments
This no-nonsense hard money lender is located in LA and offers quick loans that can be funded in as little as three days. HML Investments does not require an appraisal as part of their application process and will help you close quickly. They also have a 4.2-star rating on Google with many repeat customers.
3. City Capital Realty
City Capital Realty offers competitive rates on hard money loans for LA investors and real estate entrepreneurs. They can close on your loan in a few days and come with 20 years worth of experience in real estate investment lending. City Capital Realty also has a 4.3-star Google rating.
4. LBC Capital
LBC Capital offers same day underwriting on hard money loans in Los Angeles, with LTVs (loan-to-value ratios) up to 75%. This lender offers loans from $50,000 to $25 million and starts at rates of 7.99%. LBC Capital has a fast approval process and a 5-star rating on Google.
5. California Hard Money Direct
California Hard Money Direct provides hard money loans throughout LA and surrounding areas in the state. They offer funding for commercial and residential real estate investments and even offer hybrid loan programs for borrowers with good credit. They're based in Sherman Oaks and have a 4.9-star rating on Google.
Next Steps
Before jumping into real estate investing in LA, it's a good idea to talk to a local, experienced real estate agent who understands your local market. Your agent can work with you to find the best investment properties and uncover additional savings throughout the buying process.
If you don't already have an agent, let Clever connect you with a vetted, top-rated agent near you.
Related Articles
You May Also Like