Property investments are a great way to make money. Whether you're using the buy and hold strategy, fix and flip, or renting out, your end goal is to generate money on the property. But first, you must find a lender. Here's all you need to know about hard money lenders and why one of these Illinois-based lenders might be perfect for you.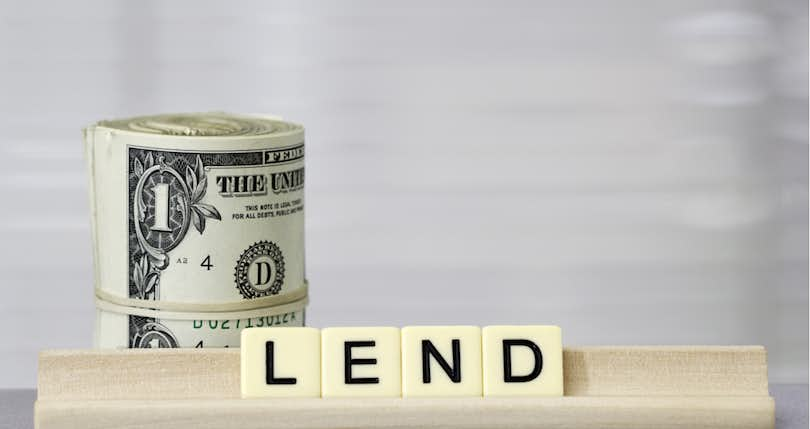 JUMP TO SECTION
Hard money is a way to borrow without using traditional mortgage lenders. It's a short-term loan secured by real estate. Mostly, the loans come from individuals or investors who lend money based on the property you're using as collateral.
They are funded by private investors, as opposed to conventional lenders, such as banks or credit unions. The terms are around 12 months, but the loan term can be extended to longer terms of two to five years. These loans require monthly payments of only interest, or interest and some principal, with a balloon payment at the end of the term.
The ability to obtain funding at a much faster rate than a bank loan is a significant advantage for a real estate investor. A quick close with a hard money loan will get a seller's attention and set their offer apart from the rest of the buyers offering slow conventional financing, which is vital when the real estate investor is trying to acquire a property with many competing bids.
Need a hard money lender in Illinois?
If you're investing, work with a Partner Agent to find a great lender.
When you're in need of a loan quickly or when traditional lenders will not approve a loan, hard money may be your only option. In most situations, hard money loans can be funded within a week, compared to the 30 to 45 days it takes to get a bank loan funded.
The application process for a hard money loan takes about a day or two, and sometimes, a loan can be approved the same day. You'd be lucky to hear about a loan approval from your bank within the same week.
So what's the downside? Hard money loans are short-term loans, lasting from one to five years. And since interest rates for hard money are higher than they are for traditional loans, you wouldn't want to keep them much longer than that, anyway.
Unlike traditional lenders, they lend based on collateral securing the loan, and they aren't as concerned about your ability to repay. If you struggle to keep up with the payments, hard money lenders regain their money by taking the collateral and selling it. Therefore, the value of the collateral is more important than your financial position to hard money lenders.
Here are five reputable hard money lenders in Illinois for real estate investors to consider.
Chicago Rehab Loans
Based in Chicago, IL, Chicago Rehab Loans is an asset-based lender offering funding throughout Chicago, with a slew of loan options and offerings. They offer commercial loans, construction loans, loans for rental properties, hard money bridge loans, fix-and-flip loans, and cash-out hard money loans.
Chicago Rehab Loans issue rates between 10% and 15%, terms between 12 months and 60 months, and loan amounts ranging from $40,000 to $3,000,000, with a maximum loan-to-value (LTV) of 65%. They lend funds to any borrower based on the property value, but also require a minimum FICO score of 580.
Global Capital Partners
Global Capital Partners has long funded people who need it, with loan amounts ranging from $500,000 to $50,000,000 throughout the country. With years of experience in commercial lending, Global Capital Partners Fund Ltd. provides an extensive selection of hard money loans in Illinois. Applicants can use hard money loans for financing any real estate property, including land, commercial property, residential facilities, and more.
Whether you have a below ideal credit score and are looking for a hard money loan, or need to immediately close on a property with a bridge loan, Global Capital Partners can work with you to achieve your real estate investment goals.
Direct Lending Partners
Direct Lending Partners originates short-term real estate loans for the purpose of acquiring and renovating distressed residential real estate throughout the state of Illinois. Direct Lending Partners is not a broker or middleman. Alternatively, they fund all deals to real estate investors directly.
By offering direct funding, they utilize an efficient and practical approach to underwriting that enable them to fund deals that banks cannot. In addition, because Direct Lending Partners perform their own underwriting and funding, these lenders can close loans quickly, often in as few as five days.
Lima One Capital
Lima One Capital is a hard money lender providing loans in 40 states across the country, including Illinois. They offer loans for many scenarios, such as fix and flip, hard money loans, construction loans, refinancing, and investment property loans. Their lending parameters are flexible, including rates ranging between 8.99% and 10%, loan amounts ranging from $250,000 to $5,000,000 with a maximum loan-to-value LTV of 70%, and terms between 13 months and two years. They require borrowers to have a minimum FICO score of 600 to obtain a loan.
ACC Mortgage
Based in Rockville, MD, ACC Mortgage is a hard money lender offering loans in 16 states across the country, with Illinois being one. These lenders offer fix and flip loans, commercial loans, private refinancing, as well as buy and hold loans. Their loan parameters are flexible, including loans with a maximum LTV of 80%, and rates starting at 5.5%. ACC Mortgage require a minimum credit score of 500 to receive a loan.
Learn More: The Ultimate Guide to Flipping Houses in Illinois
Real estate investors and house flippers looking to embark on a new project should connect with an experienced, local real estate agent as a first step. They can help you find great investment opportunities, objectively evaluate different financing options, and uncover additional cost savings opportunities throughout the way. Clever can help you connect with a top agent in Illinois with no obligation to sign.
Related Articles