If you're considering buying an investment property, you may not want to go to a traditional lender like a bank or broker. You may get your loan faster and with fewer requirements if you obtain a hard money loan instead. Here's what you need to know about the best hard money lenders in Hawaii.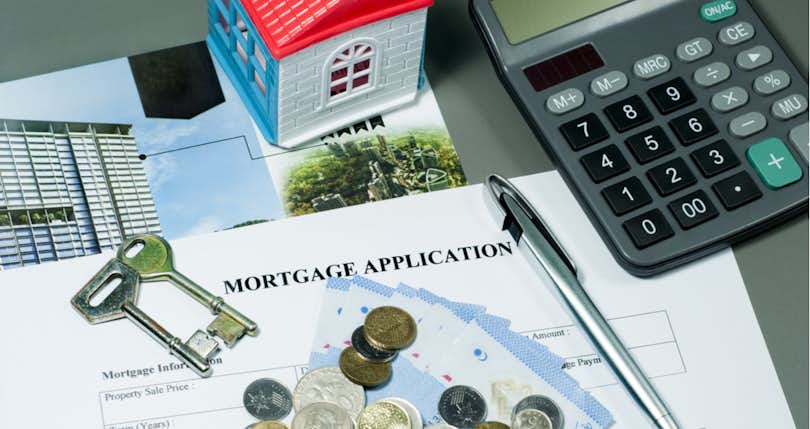 If you're a typical home buyer, you will probably get a mortgage through a traditional bank, mortgage broker, or other lender. Their rates are the most competitive and they offer a variety of options for the duration of the mortgage.
But if you're considering buying a property as an investment, one you want to flip after renovating, you will want a loan with a contract that does not last more than a few months or two years, at the most. Your best option will likely be a short-term loan you can obtain easily and pay back quickly without penalties.
That's where hard money lenders can help. They charge significantly higher interest rates than traditional lending institutions, but the loans have fewer requirements and are processed much more quickly.
Hard money lenders are a useful option for house flippers, developers, and anyone who does not plan on holding the purchase property for as long as a typical homeowner would. Hard money loans are provided by private lenders and are not dependent on a borrower's credit rating.
Instead, hard money lenders use the value of the purchase property as collateral. They then consider the potential resale value after renovations, along with collateral from other assets, to determine if the loan is a safe investment.
Hard money loans have a major drawback, though. Their interest rates can be twice as high as rates at your local bank, if not more. In fact, you can expect to pay double-digit rates.
If you're considering buying an investment property, speak to a professional realtor about your financing options. They know the reputations of lenders throughout Hawaii because they work with home buyers and financial institutions daily. A Clever Partner Agent will steer you to a reliable lender so you can obtain your loan quickly and for as little as possible.
»FIND:Top Real Estate Agents in Hawaii
Here's more on the best hard money lenders in Hawaii.
Learn More: The Ultimate Guide to Flipping Houses in Hawaii
Need an investment loan in Hawaii?
Work with a Clever Partner Agent to find a reputable hard money lender.
Hawaii Lending Group
Hawaii Lending Group is a family-operated business that has been funding real estate ventures in the state since 2008. They provide bridge and transitional hard money loans based on value-add potential for a profitable return.
HLG provides hard money loans for commercial and investment real estate transactions. It offers first mortgage loans of between $50,000 and $2,000,000. These can be used for commercial properties or on real estate being purchased for investment purposes.
Island Funding Group
Based in Hilo, this private lender offers fix-and-flip loans and hard cash loans for rental properties. They have versatile lending parameters and their loan amounts range from $100,000 to $1,000,000.
The maximum LTV or loan-to-value ratio is 90%. Island Funding Group rates are between 10% and 14% with terms up to a year, though sometimes they can be up to two years. Borrowers do not have to have a minimum FICO rating or credit rating, and you need not provide proof of income.
Hilton Financial Corporation
This asset-based money lender is headquartered in Arizona, but it also provides loans throughout Hawaii. Hilton Financial Corporation offers hard money loans for fix-and-flip purchases, bridge loans, builder loans, and loans for commercial investments.
It also provides funding for refinancing and long-term rental property loans. And it has loans for single-family homes, multi-family residences, apartments, office units and buildings, and retail stores. Their maximum LTV is 80%.
Forerunner Funding
This is a private money lender with its operations headquartered in Honolulu, though it provides funding for real estate sales throughout the state. It has short-term fix-and-flip loans, bridge loans, and private commercial loans.
Forerunner's lending parameters are wide ranging. Loan terms are between six months and 30 years. The loans are offered for a variety of properties including single-family units, multi-family houses and small apartments, retail spaces, and hotels and motels. Its speciality is commercial real estate.
The company's website notes it likes to keep the application process simple. If the LTV is low enough, Forerunner says it may build the interest into the loan. Basically, the company notes that if you can show you can pay back the loan and have the collateral, chances of a successful loan application are good.
Hawaii Private Loans
This is a small group of private lenders based in Kailua. They offer loans from between $100,000 to $1,000,000 in about 15 business days.
Hawaii Private loans provides bridge loans, rehab loans, and construction loans. Most loans are short term (between 6 months and a year), but they also offer longer loan periods of up to 10 years.
Let Clever Help You Find the Right Lender
A Clever Partner Agent can help you find the right lender if you are considering flipping a home or in need of financing for an investment property. Hard money loans can be easier to obtain than a regular loan, but they are also riskier ventures when buying a property. You need to carefully assess the experience and background of the hard money lender providing the loan.
Our Partner Agents work with lenders throughout Hawaii and they can guide you to reliable funding sources. Clever partners with real estate agents from major companies like Keller Williams, Century 21, and RE/MAX. Our Partner Agents will guide you through the entire loan process so you can purchase your investment property quickly and easily.
Related Articles
You May Also Like