Hard money loans are the fastest way to get started on your house renovation, but these short-term, high-interest loans come with some significant downsides that any savvy investor should know about.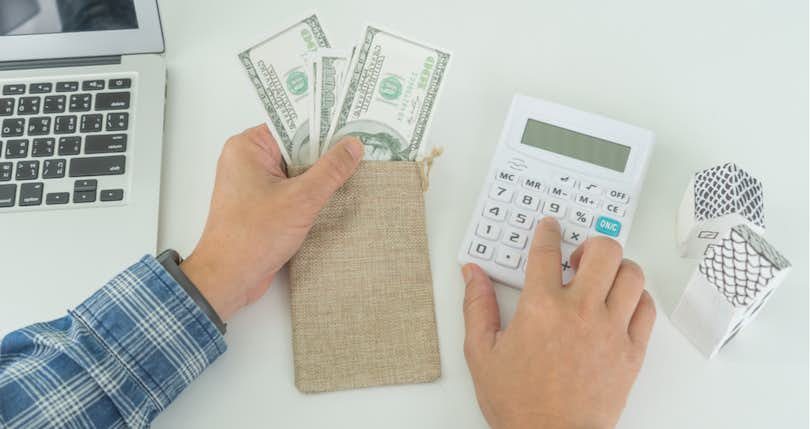 Investing in Florida real estate is one of the best ways to build wealth, but to flip that house in Fort Lauderdale or rehab that apartment building in Palm Beach, you need capital. And if you don't have a million or two in cash lying around the house, you'll need financing for your investment project.
The conventional source for a real estate loan is a bank. But getting a loan from a bank isn't always simple. Even if you have a pristine credit score, and clear all the hurdles of qualification, it could still take months for the bank to process and approve your loan application.
In this hot market, that wait could mean losing out on the project entirely. After all, there are house flippers who can buy, rehab, and resell a distressed property in the 90 days it takes people to get a conventional bank loan.
So what are your options if you don't qualify for a bank loan, or can't afford to wait around for one? The most popular alternative for real estate investors is a hard money loan. But while a hard money loan can help you quickly renovate and flip that investment property you've got your eye on, that convenience comes at a price. Let's look at what a hard money loan is, exactly, and some of the advantages and disadvantages of using one.
What Is a Hard Money Loan?
A hard money loan, also known as a bridge loan, is simply a property loan from a private lender. Private lenders are exempt from many of the regulatory requirements of banks, so they can move quickly, and are able to be more flexible in their loan terms.
The Pros of Using a Hard Money Loan
Flexible Terms
Private lenders can be much more flexible in how they structure their loans, and how they require the borrower pay. That means that you could potentially negotiate anything about the loan, from reduction or elimination of fees to interest rates and repayment periods.
Of course, your negotiating success will depend on how much leverage you have, and the lender is going to have most of the leverage. But everything is, potentially, on the table.
Easy to Obtain
Getting a bank loan can be challenging, especially if you don't have a great credit record. But hard money lenders use a different metric to evaluate your application. Instead of scrutinizing your personal creditworthiness, hard money lenders look at the investment property itself.
They'll calculate the ARV (after repair value) of the project to determine whether you get your loan, so if your project is a good investment, your prospects are going to be good, regardless of your credit score.
The Cons of Using a Hard Money Loan
Shorter Repayment Period
The purpose of a hard money loan is to quickly get the loan in hand, renovate and rehab your investment property, and get the property on the market again as soon as possible. So hard money loans generally come with much shorter repayment periods than conventional bank loans.
Borrowers will be expected to pay back the loans in months, not years. This generally isn't a problem, unless your project hits delays.
More Expensive Than a Conventional Bank Loan
Hard money loans come with higher interest rates than a bank loan. A bank loan's interest rates are generally tied to market rates, but a private loan usually comes with a rate up to 10 percentage points higher than a bank loan. This isn't a loan you want to carry for very long. Hard money loans also come with higher fees, such as origination fees, loan-servicing fees, and closing costs.
Looking to buy an investment property in Florida?
A Clever Partner Agent can find you a great deal.
5 Hard Money Lenders in Florida
RBI Mortgages
This Hallandale Beach-based private lender considers residential investment properties, land, and certain types of commercial real estate. They close fast and are open to working with foreign nationals.
They provide loans up to $10,000,000, at interest rates of 8.5% to 10.75%, with loan terms of 6 months to 36 months, and origination fees of 1% to 3%.
EquityMax Financial
This private lender has been in business for over 28 years. They can close in 48 hours, and they have no tax return, bank statement, or FICO score requirements.
They offer loans up to $1,000,000, at interest rates of 10% to 15%, over terms of 1 month to 204 months. They charge origination fees of 1% to 3%, with no prepayment penalty.
American Heritage Lending
Founded in 2004, the main focus of this company is hard money lending for residential real estate projects. They're backed by $6 billion in hedge fund money, and offer loans for property purchase, buy to rent, fix and flip, and ground-up construction.
They offer loans up to $5,000,000, at 8% to 12% interest rates, over terms of 12 months to 360 months.
WLW Capital LLC
This Tampa-based company was founded in 2015 and offers bridge loans with closing in as little as 10 days.
They offer loans up to $2,500,000, at 10% to 12% interest rates, over terms of 12 months to 24 months. They charge 2% to 6% origination fees.
Monroe Funding Corporation
This Fort Lauderdale-based company specializes in lending for single-family homes and residential income property of one to four units.
They offer loans up to $1,000,000, at interest rates of 12% to 15%, over terms of 1 month to 24 months. They charge origination fees of 1% to 2%.
If you're looking to invest in property, or try your hand at flipping houses, your first move should be to connect with an experienced real estate agent. A seasoned agent will help you locate the best investment opportunities, advise you on selecting the right financing option for your situation, and even discover avenues toward increased profitability.
Clever Partner Agents are top agents in their markets and come from top brands and brokerages. Whether you're looking to flip a single-family home in Tampa, or rehab and renovate a small apartment building in downtown Miami, a Partner Agent will be able to steer you to the best possible outcome.
Related Articles
You May Also Like