Hard money lenders aren't used by your typical home buyer. They charge higher interest rates for their loans. So, why do some home buyers use hard money lenders in Connecticut? Read on to find out.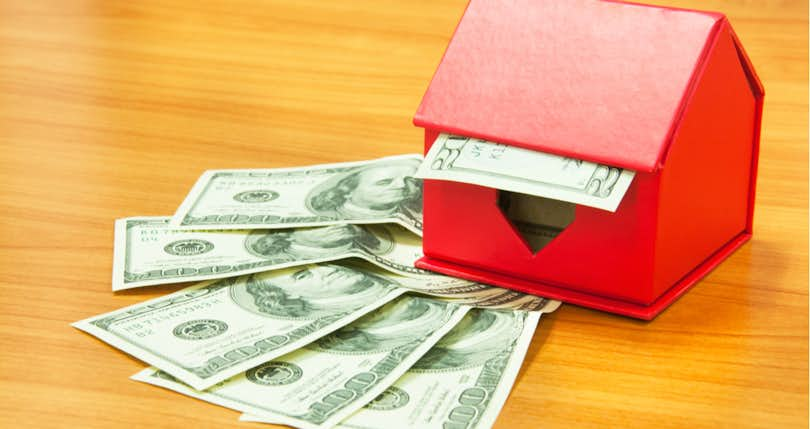 If you're a typical home buyer, you probably won't need to use a hard money lender. Most home buyers who plan to live in their purchase property obtain their mortgage with a traditional bank, mortgage broker, or other lender. That's because their rates and terms are much more competitive than those offered by hard money lenders.
Despite that, sometimes home buyers, specifically those who are investing in real estate, may need to consider more expensive forms of borrowing. That's where hard money lenders come in.
Why would someone go to a hard money lender when they charge higher interest rates than traditional lending institutions? Hard money loans, also known as bridge loans, are easier to obtain, demand less paperwork and verification, and can be obtained much more quickly than a traditional mortgage.
Basically, they are short-term loans that real estate investors can use to purchase their investment properties. Hard money lenders are a useful option for house flippers and purchasers who do not plan on holding a property for as long as a typical homeowner. Their goal is to repair the purchase property and sell it quickly for as big a profit as possible.
Hard money loans are not determined by a borrower's credit worthiness. Instead, the private lender will use the value of the property and other assets as collateral. While these loans are convenient, they also have major drawbacks. The biggest is that lenders provide them at significantly higher interest rates than your standard mortgage. In fact, it's not uncommon to pay double-digit rates.
Hard money loans are also riskier than traditional bank or brokerage firm loans. If your purchase property stays on the market for longer than you intend or you can't sell it, you are stuck with extremely high monthly payments.
It's clear, though, they are a great option if you plan and budget correctly. Speak to a professional real estate agent in Connecticut about reliable hard lenders in the state. They can offer you advice about the pros and cons of hard money loans and other options to obtain funding for your investment property.
Clever Partner Agents will connect you with someone reliable and experienced when it comes to these specialized loans. Here is more on the best hard money lenders in Connecticut.
Learn More: The Ultimate Guide to Flipping Houses in Connecticut
Need an investment loan in Connecticut?
Work with a Clever Partner Agent to find a reputable hard money lender.
Leading the Way Finance Group
This East Haven Connecticut company works with home flippers throughout the state. Leading the Way Finance Group provides loans for property and rehabilitation costs with only 20% down. It will fund 65% ARV (the estimated value of the property once it is repaired) or 80% ARV toward a purchase, depending on a borrower's credit scores.
Its loans are also first lien mortgages and most loan terms range from six to 36 months. Interest rates vary, ranging from 12% to 18% per annum, interest only, depending on the assets used for collateral and the loan structure.
Regina Capital
Headquartered in Monroe, Regina Capital provides private mortgages and hard money loans for commercial real estate transactions throughout Connecticut and the Northeast. It has offered short-term hard money loans to investors since 1999.
It provides loans for shopping centers, single-family residences and rehab projects. Regina Capital also offers funds for acquisitions, construction, rehab, multi-family units, and commercial real estate ventures. Loan sizes range from $300,000 to $5,000,000 and terms are between one and three years. The amortization is interest only and interest rates are between 10% and 15%.
Their hard money loans are based on the value of the property or collateral securing the loan. They are not based on a borrower's income, employment, assets, credit scores, or tax returns.
Capital Three Sixty
Capital Three Sixty is based out of Avon and provides rehab fix-and-flip loans, small one-to-four unit rental property loans, commercial funding, and gap funding.
This lender is strictly for real estate investors. It specializes in residential property financing for purchase, refinancing, flipping, or long-term buy-and-hold investments. It also offers commercial bridge loans for property acquisitions, rehab, and construction and development projects.
Its rehab loans provide costs up to 75% of ARV. Loan amounts are up to $75,000 to $3,000,000 and the loan-to-value ratio is 85% of the purchase price of the property and 100% of the rehab costs.
Pinnacle Financial
Pinnacle Financial is a family-owned business that has been providing loans in Connecticut since 2005. It offers funding of up to 80% of the purchase price and 100% for renovations.
3 points are paid at the closing of a loan and the interest rate is 12% paid monthly. It provides loans with a one-year term and there are no prepayment penalties. The minimum loan amount is $50,000, and the maximum is $250,0000. This lender also requires a minimum FICO score of 680.
Better Loan Society
This is another family-operated hard money lender providing commercial equity loans. Based in Wethersfield, it has been in business for over six decades.
Besides equity loans, it offers commercial purchase mortgage loans and short-term investment property funding. They also offer second mortgages, and they have short-term loans for repairs and rehab of fix-and-flip properties.
Let Clever Help You Find the Right Lender
A Clever Partner Agent can help you find the right lender if you are considering flipping a house or in need of funding for an investment property. Hard money loans are riskier than traditional mortgages and you want to make sure you work with a firm or private lender with an established reputation.
Our Partner Agents are experts in their field and can advise you about lenders you should contact and those to avoid. Clever Partner Agents are full service and from major companies like Keller Williams, Century 21, and RE/MAX. Our Partner Agents will guide you through the entire real estate investing process so you can reap a maximum profit with minimal stress.
Related Articles
You May Also Like