Have you been considering flipping properties in Chicago? Before starting, it's important to decide how you plan to finance your investment. Learn more about the differences between hard money and traditional loans, and where to find reputable hard money lenders in Chicago.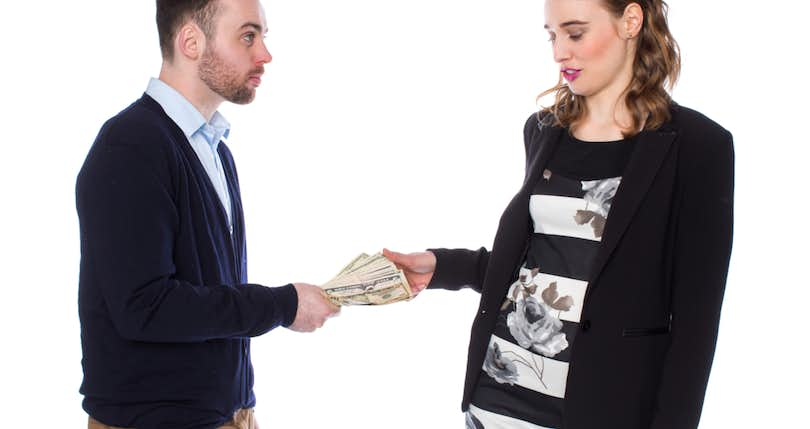 Investing in real estate is a major decision that can help you to start growing your financial portfolio. One common form of real estate investing in Chicago is flipping homes.
Flipping homes is often a great way to get started in real estate investing and can bring in a sizeable profit. However, before getting started, you'll need to decide the right way to finance your real estate rehab project in Chicago.
Many real estate investment deals require fast access to financing, which leads many investors to turn to hard money loans. While hard money loans can be a good option, it's important to understand how they differ from traditional loans. The below guide will walk you through what to expect when considering a hard money loan in Chicago.
Overview of Hard Money Loans
Hard money loans have many key differences from traditional loans that investors should understand before utilizing them.
First of all, hard money loans are funded by private individuals or groups, as opposed to traditional banks or financial institutions, which can make them less secure. Hard money loans are also short-term loans, with some requiring a full payoff in as little as six months. Lastly, hard money loans are approved based on the value of the collateral once it's repaired, and not the credit history of the borrower.
Pros of Hard Money Loans
1. Loan Approval
Those with bad or no credit history won't have to worry about getting denied for a hard money loan since they're based on the value of the asset, rather than the investor's personal information.
2. Quick Process
Since many investment real estate deals close quickly, access to funding is important. Applying for a hard money loan is quick and funds can generally be available in just a few days.
3. Flexible Contracts
Since hard money loans are determined based on the finalized value of an individual investment property, the contracts are customized and allow for more flexible underwriting.
Cons of Hard Money Loans
1. High Interest Rates
While you can get money fast, there is a downside: interest rates. Hard money loans almost always have higher interest rates than traditional loans, with some loans starting out with rates in the double digits.
2. Additional Fees
Many hard money loans require borrowers to pay multiple origination fees and may have other hidden fees to look out for.
3. Unreputable Lenders
There are many unverified hard money lenders out there who could be looking to scam clients. It's important to find a qualified lender with positive reviews before signing a contract.
Looking to invest in Chicago real estate?
A Clever Partner Agent can find you the perfect opportunity.
Top 5 Hard Money Lenders in Chicago
If you're considering using a hard money lender to fund your Chicago real estate project, it's important to look for qualified lenders. The five hard money lenders below are some of the highest rated in Chicago.
1. Renovo Financial
Renovo Financial focuses on building partnerships with investors and real estate entrepreneurs in Chicago. They offer hard money loans for rehab projects, rental investments, and new real estate construction. They also have a 5-star rating on Google, with many repeat customers.
2. Chicago Bridge Loan
Founded in 2011, Chicago Bridge Loan services the entire Chicagoland area, offering secure hard money loans to local real estate investors. Their hard money loan terms run between 6 and 18 months and offer flexible underwriting. They have a 5-star rating on Google and have positive reviews for helping clients get money quickly
3. Peak Capital Funding
Peak Capital Funding offers loans up to 80% of a property's value in the Chicago area. They're well known for their relatively low rates and flexible loan terms (between six months and three years), as well as their selection of loan types (ranging from rehabbing loans to multi-apartment investment loans). They also have a 5-star rating on Google.
4. Continuum Capital Funding
Continuum Capital Funding is made up of experienced real estate experts helping entrepreneurs and investors finance projects throughout Chicago. They also offer investment expertise, providing insight on whether a project has a good chance of succeeding.
5. Mogo Financial Services
Mogo Financial Services offers fast alternative financing options to customers, with loan approval in as little as 24 hours and money as quickly as 5 to 10 days. Customers can view all mortgage terms and apply easily online.
Next Steps
Before jumping into the home flipping process in Chicago, you'll want to seek advice from a top-rated real estate agent. Agents can help you make smarter financial decisions, help you find the best investment property for your real estate plan, and prevent you from overspending along the way.
To get connected with a qualified, local agent in Chicago, reach out to Clever.
Related Articles
You May Also Like