Finding the best hard money lenders in Atlanta is hard whether you're from the city or not. There is a lot of competition as the real estate market there heats up. Follow our guide for finding a lender and an agent to match.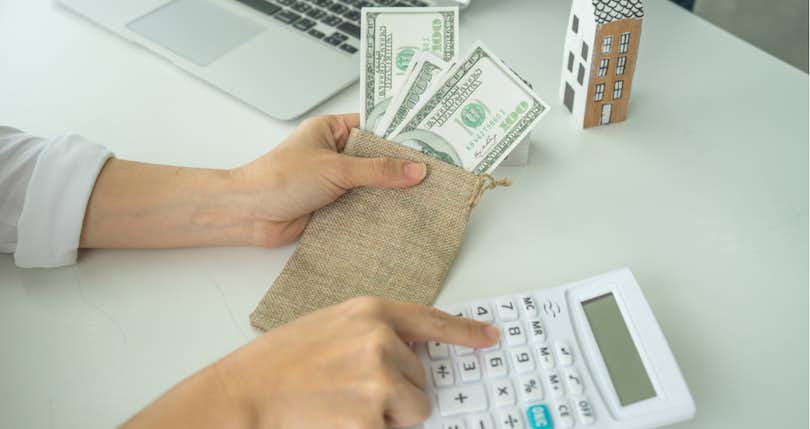 When real estate investors are attempting to finance an investment project, they seek out hard money loans or bridge loans. This is a tool that house flippers and developers performing renovations seek out to quickly fund the project and then to sell it for a profit.
Lenders who finance hard money loans don't look at the credit of the buyer but rather the actual property that they're trying to renovate. However, they don't look at a dilapidated property and try to guess how much that property would go for, but instead, consider the "after repair value" (ARV) or how much it could be worth later on.
When seeking out the best hard money lenders in Atlanta, it's smart to start by finding an experienced local agent. They can help you find the right property and the funding to match. First, look at the pros and cons of whether or not you should seek hard money lending as a solution.
Why Hard Money Loans Are Useful
The high interest rates and the tight repayment schedule of hard money loans might not be good for everyone, but they have their benefits for some home investors. If you're struggling to get a traditional loan or if your project doesn't meet a lender's terms for funding, a hard money loan might be the answer.
When you need funding fast, then a hard money loan can come in handy. Underwriting for hard money lenders requires far less documentation than traditional loans. That means you can close the loan quickly and start using the money.
For anyone with low credit, tax liens on their property, or for foreign nationals trying to build credit, hard money loans are a great option. The leniency that is afforded by those high interest rates is well worth it.
Hard money lenders use their own capital, which means that the terms of the loan can be flexible. For borrowers who need help with the repayment timeline, this is the way to go.
Why People Avoid Hard Money Loans
For investors who already have a strong credit score built up and who don't need the help of hard money loans, they might seem unnecessary. If you're a casual investor who is hoping to repay on ideal terms, bridge loans or hard money loans might not be worth it.
Paying high interest rates means that you'll pay much more than you would on a standard mortgage. If you take out a $100,000 hard money loan with a 15% interest rate, you'll pay thousands of dollars in just interest in a short period of time. This is out of reach for some investors.
It might also be a challenge for you to pay off even a loan with a moderate interest rate over the course of such short terms. For investors who are just getting started or who are operating under paper-thin margins, the cost of doing business with hard money lenders might be too high.
If these issues aren't going to be a problem for you to deal with, check out these five hard money lenders in Atlanta.
1. Atlanta Capital Lending
While this lender is headquartered in Cumming, GA, the Atlanta market is their main business hub where they primarily provide single-family and multi-family home loans. Atlanta Capital Lending is an asset-based lender focused on creating fix-and-flip hard money loans for investors.
They offer rates from 12% to 15% to be paid back in 6 months or a year. Atlanta Capital Lending won't ask borrowers for a minimum FICO rating.
Thinking about buying an investment property in Atlanta?
Work with Clever Partner Agent to find a great opportunity.
2. Angel Oak Prime Bridge
Angel Oak is an Atlanta-based lender that works throughout the state of Georgia. Their asset-based loans include fix-and-flip hard money loans, construction loans, investment property loans, and short-term bridge loans.
Angel Oak Prime Bridge offers rates that go as low as 9.99%, terms that go as high as 360 months, and loan amounts that start around $50,000. For single-family or multi-family homes, Angel Oak is the way to go.
3. SL Lending
Investors seeking builder loans, fix-and-flip loans, or any kind of short term loan should check out SL Lending. Their repayment terms start at one year and go up to 35 months. Anyone trying to flip homes or just get a quick loan to renovate a home before selling can apply for one of their loans starting at $35,000.
While they mostly focus on multi-family and single-family homes, SL Lending considers a wide variety of loan requests from qualified applicants. SL Lending specializes in serving the Atlanta area exclusively.
4. Hard Money Atlanta
Even though they're based in McDonough, GA, this private lender specializes in fix-and-flip loans specifically in Atlanta. Hard Money Atlanta offers terms that are 12 months or less with the potential to lend up to 65% of the value as their loan-to-value ratio.
Much like some other lenders above, Hard Money Atlanta will consider all kinds of lending scenarios but mostly focuses on offering loans for single-family units and multi-family homes.
5. Paces Funding
Paces Funding is a lender that specializes in up-and-coming markets in the south. Currently, they offer loans in both Nashville, TN and Atlanta. Paces Funding is the place to go for anything from an investment property loan to a commercial loan.
Hard money loans from Paces Funding can be from anywhere between $20,000 and $3,000,000.
Paces Funding will lend money for building up a mixed-use space, a hotel, industrial facilities, and homes of any size. They're a great place to go whether you're just starting off or if you're trying to make the leap from residential to commercial investing.
Before Signing on with the Best Hard Money Lenders in Atlanta
Before you decide to become a property investor or a house flipper, you should connect with an experienced local agent who can help you start making the right decisions. Deciding where to invest is as important as deciding how you're going to fund that investment. Connecting with a Clever Partner Agent gives you access to someone with their ear to the ground who knows the best places in Atlanta to invest.
Related Articles
You May Also Like