Real estate investors often turn to hard money lenders to raise funds for their projects. Here's a list of the best hard money lenders in the state of Alabama.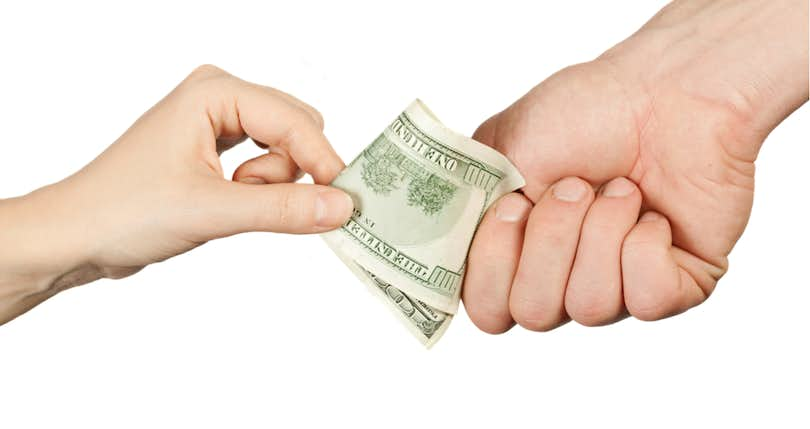 One of the most common ways to get started as a real estate investor is by applying for a hard money loan. These are loans given out based on the value of the property you're looking to acquire, so you don't have to worry about things like maintaining a good credit score.
Hard money loans are generally given out by private lenders rather than banks. Since these lenders aren't held to the same standards as banks, they can provide loans on terms you wouldn't see with conventional lenders. There are both advantages and disadvantages to using a hard money loan to fund real estate investment projects.
Need an investment loan in Alabama?
Work with a Clever Partner to find a reputable hard money lender.
Advantages of Hard Money Loans
Hard money loans are a lot easier to get than conventional loans. Unlike banks, private lenders don't concern themselves with things like your income history, debt-to-income ratio, and credit score. Instead, the main measuring stick they use is the value of the property you're looking to buy or flip. If you aren't able to repay the loan, they make their money back by seizing your property.
Since they don't have to assess your financial situation, hard money lenders process loans quickly. There are many that will approve loans within 24 hours of assessing the basics of a project. This can be beneficial in real estate investing, where a lot of projects hinge on your ability to raise capital swiftly.
Another advantage of hard money loans is that the terms of these loans are more flexible than conventional loans. They don't have specific guidelines for how mortgage rates, repayment periods, and additional fees are determined. So borrowers can negotiate the terms of the loan and experienced investors have a good chance of getting loans on favorable terms.
Disadvantages of Hard Money Loans
The price you pay for the speed and flexibility of hard money loans is high interest rates. Such loans have much higher interest rates about 10% higher than the standard mortgage. Even things like origination fees and closing costs are higher when you work with a hard money lender.
Most hard money loans have short repayment periods. With a conventional loan, it isn't uncommon to have the option of repaying over 15 or 30 years. Hard money loans usually have an upper limit of five years. You may get a longer term in certain cases, but that may not be the best idea given the high interest rates associated with these loans.
The property you are purchasing serves as the collateral when you take out a hard money loan. If you aren't able to repay the loan, the lender will seize the property. Since you aren't working with a bank, procedures like foreclosures don't apply to hard money loans.
Best Hard Money Lenders in Alabama
Allied Commercial Funding
Allied Commercial Funding provides hard money loans for a wide variety of property types including office buildings, apartment complexes, shopping centers, and senior housing facilities.
The loan amounts range from $500,000 to $5 million depending on the project. The interest rates on the loans are between 7% and 11.50% depending on how much equity you have in the property.
ICG10 Capital
ICG10 Capital provides hard money up to 90% of the purchase amount of a property. The company also provides funding for rehab projects.
ICG10 has a minimum credit score requirement of 550 but they make exceptions based on the specifics of each project. The mortgage options come in 1, 2, and 4-year periods with no prepayment penalties.
Lending One
LendingOne is a hard money lender that focuses on making it easy for real estate investors to get loans for their projects. One way they achieve that is with a streamlined, technology-enabled process to apply for a loan.
Lending One provides multi-family bridge loans amounting to a maximum of 80% of the purchase price of a property. The loans are aimed at investors raising money for apartment buildings, so the minimum loan amount is $1 million.
Stratton Equities
The types of properties that Stratton Equities provides funding for includes single-family, multi-family, and commercial investment properties. Typical interest rates for the loans are between 9% and 12%. The loan size starts at $75,000, making this hard money lender a viable option for beginner real estate investors.
T&M Funding
One property that T&M Funding funded recently was a $2,900 square foot commercial property in Huntsville, Alabama. The property was priced at $175,000 and the loan amount was $95,000 at a 13% interest rate.
T&M Funding provides hard money loans for such projects across Alabama. The team has 70 years of combined experience providing hard money loans to real estate investors.
Real estate investors and house flippers should always consult a local real estate agent before choosing a hard money lender. Since the industry consists primarily of private players, it's helpful to have a local agent help you do your due diligence. An agent will also be able to help you assess your different financing options and identify the best ones for your situation.
Clever Partner Agents are experienced real estate agents who help investors find profitable properties and raise financing to acquire them. Visit our website to connect with a Partner Agent who can help you with your next investment or house flip in Alabama.
Related Articles
You May Also Like