Educating yourself about real estate law will protect you when you enter the housing market. These laws prevent discrimination, protect you from fraud, and ensure fairness. Here are four illegal practices your realtor should help you avoid.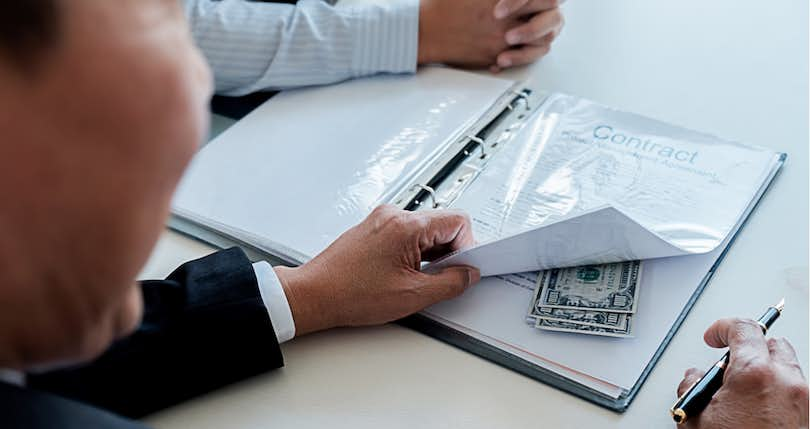 When you're buying or selling a house, you're probably not thinking about the laws that govern the housing market. It's your realtor's job to know them and to make sure everything is above board. But not all realtors behave ethically, or you could unknowingly request something illegal.
Educating yourself about the law before you begin your house hunting journey, or list your home, protects you from discrimination and lawsuits. Learn about these four illegal real estate practices and what to do if you encounter them.
Discrimination that Violates the Federal Fair Housing Act
The Federal Fair Housing Act protects seven classes of people from housing discrimination. Home buyers are protected upon the basis of race, color, religion, national origin, sex, handicap, and familial status.
Realtors aren't allowed to discriminate against home buyers who fall within these protected groups. This means they can't refuse to work with you as a client based on your race or refuse to show you a home because you're an unmarried couple.
Discrimination that Violates State Laws
States have also passed their own anti-discrimination laws which expand on the Federal Fair Housing Act. In California, age, gender expression and sexual orientation are also protected. Each state has its own laws, but an experienced, local realtor should know and follow them.
Answering Illegal Questions
If you're buying a home, there are some questions about potential properties and neighborhoods which your realtor can't answer. Agents can't answer questions about a neighborhood's ethnic make-up, i.e., if it's a "black" neighborhood. If you ask an agent to show you a home in an "Italian" area, they have to refuse.
Neighborhoods which have populations which consist primarily of people from protected classes are protected from discrimination. This also extends to religious beliefs, so if you ask your agent to find you a home near a synagogue or in a particular parish, they must refuse. These laws are meant to prevent redlining and pushing people of one class into less-desirable areas.
Listings that Violate Anti-Discrimination Laws
In addition to what a realtor can say and do, there are restrictions around what they can write in your listing description. While you may want the language in your listing to appeal to target buyers, your listing agent still must follow the rules.
Language can't imply anything about the potential buyer's marital status, such as "bachelor pad," or "singles only." While the agent can say that there are great schools and parks nearby, they can't say "children welcome." You're better off leaving writing the listing description to a professional and appealing to your target buyer through staging.
Don't settle for an unethical real estate agent.
A Clever Partner Agent will always act in your best interests.
What to Do About Illegal Real Estate Practices
If you believe that a realtor has violated the law or the National Association of Realtor's Code of Ethics, you do have resources. You can file a complaint with the local association of NAR, or wherever the realtor holds membership. If you're a home buyer and you read a listing which contains illegal language, you can report it to the MLS.
If your realtor operates out of a national brokerage, such as Century 21 or Keller Williams, you can bring the realtor's violation to their broker's attention. Realtors are licensed through the state, so you can also report them to your state's Department of State. If they're found to have violated any regulations, they could lose their license.
It's also possible to sue a real estate agent, though you should take into account the expense before making this choice. Common lawsuits against agents include the failure to disclose a property defect, though it's difficult to prove prior knowledge. Buyers and sellers can also sue over breach of fiduciary duty, such as not getting the best deal for their client or fraud.
Clever Partner Agents will always work with their clients' best interests in mind. Plus, in eligible states, qualified buyers will also receive Clever Cash Back after closing with a Clever Partner Agent. Sellers pay less in commission, keeping more of the profits from their sale in their pockets.
The agents who join our network are top-rated and understand their legal and ethical obligations. To be put in touch with an agent to help you buy or sell a home, reach out today!
Related Articles
You May Also Like