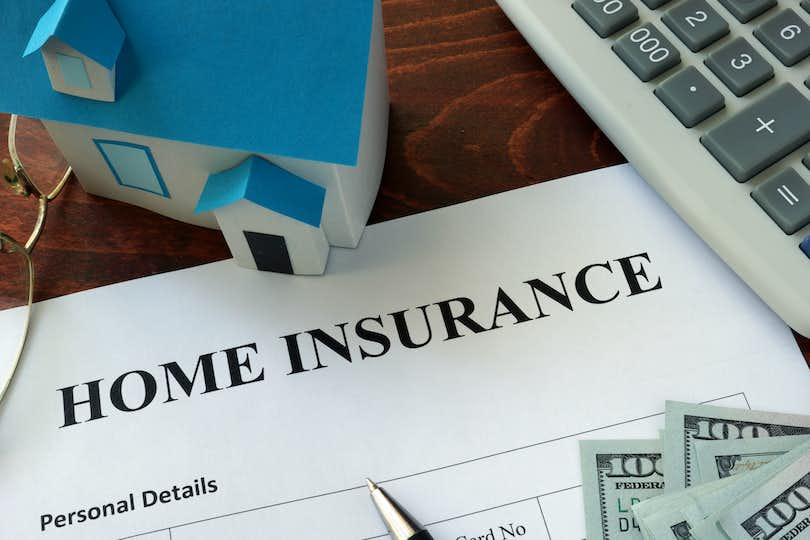 When unexpected catastrophe strikes, homeowners often expect their homeowners insurance will swoop in and save the day. In many cases, this annual investment is a great way to protect what is likely the largest purchase you'll ever make, but homeowners insurance may not cover exactly what you think. As with other real estate jargon, homeowners insurance comes with specific terms and conditions that can be difficult to understand. Here are 20 common misconceptions about homeowners insurance.
1. Homeowners insurance covers everything
The homeowners insurance premium that's rolled into your closing costs when you buy your home does provide protection against many damages that can occur — but not all. Depending on where you live, flood and earthquake damage — among other specific damage — usually requires separate policies.
2. Insurance covers the market value of your home
Homeowners insurance policies are designed to cover the cost of rebuilding your home in the event of a covered loss, not its market value. The coverage of your policy also doesn't take into consideration ancillary expenses, such as Realtor's commission, if you choose to rebuild then sell.
There are different types of policies to choose from, and which is best for your home depends on the home itself. For example, to rebuild an historic home might be prohibitively expensive. In that case, opting for a market value policy might be more affordable.
3. Homeowners insurance is only necessary for homeowners
Landlords will likely have homeowners insurance policies, but the coverage does not often extend to renters' loss. It's important to protect yourself in this situation. Although renters insurance isn't technically the same as homeowners insurance, tenants should consider insurance that covers their personal belongings in the event of damage or theft.
If you're an investor who's purchased an apartment building or other rental property, you'll need specific types of insurance to cover your building and the renters, too.
4. Homeowners insurance is optional
Lenders require homes to be insured. You will not be able to close a loan without proof of insurance in any state in the U.S.
If you buy a house with cash, you aren't technically required by law in many states to have homeowners insurance. If you're the type of gambler who is OK with losing everything in an instant, feel free to skip insurance. If you prefer to protect your investment, get a few insurance quotes. You won't regret it.
5. Insurance covers the cost of all your possessions
Most homeowners insurance policies have limits on coverage for valuable items, such as jewelry, art, and electronics. You can add a rider that specifically covers listed high-value items, but it adds to the cost.
6. Pests are included in homeowners insurance
Many homeowners looking to recoup the cost of damage caused by termites or rodent infestations might be in for a bit of a shock. Many homeowners insurance policies do not cover pests and the damage they cause.
7. Homeowners insurance covers mold abatement
Mold is a serious risk in high-humidity climates and can cause long-term health conditions. Your basic insurance policy usually won't cover mold, mold abatement, or medical costs as a result of mold.
8. Homeowners insurance costs the same in every state
If you've sold your home in Michigan and buy another in Colorado, get ready for some sticker shock. Homeowners insurance costs vary wildly across the country, from a low of $382 in Hawaii to almost 10 times that amount in Kansas ($3,083).
9. Insurance companies pay for damage immediately
When you're standing amid the rubble of a home damaged by fire or a natural disaster, the last thing you want to hear is that it will take time to receive a payment. Unfortunately, this is true. Most insurance companies investigate large claims that can take weeks or months before providing payments for rebuilding.
However, insurance companies may issue funds for temporary housing and basic living costs while a claim is investigated. Read your policy carefully to make sure this is the case. Some very basic policies may not cover temporary housing, or they'll place limits on expenses they will cover.
10. You aren't required to pay for trespassers
Another sad but true tale: If trespassers break into your home and hurt themselves, even in the process of committing a crime, you may actually be liable for their injuries.
11. Your insurance policy covers your home business
If you hoped to save money on business insurance by moving your office into your home during the pandemic, think again. Most homeowners insurance policies do not cover losses or damages related to a home-based business.
12. You don't need to update your policy if you renovate your home
If you renovate or make changes to your home, you may need to update your insurance policy to ensure that you have adequate coverage. The good news is some renovations can actually save you money, like replacing that 25-year-old roof.
13. Your insurance policy covers damage caused by pets
You might think your pets are your best friends or home office co-workers, but they're not covered under most basic homeowners insurance policies. Most policies exclude pet damages, including bites and scratches to visitors or trespassers.
14. Your insurance policy covers all types of water damage
Most policies only cover sudden and accidental water damage, such as a burst pipe, but not damage caused by poor maintenance. If you're in a historic home with old plumbing or a roof that's past its prime, consider paying for those systems to be updated.
15. You don't need to compare insurance quotes
As with most types of insurance, it's important to get multiple quotes to see which is the best option. Make sure that each quote includes the same level of coverage with the same benefits and deductibles. You want to compare apples to apples, not kumquats to rocks.
16. Insurance companies will cover the cost of a home renovation
If you're looking to remodel a kitchen, add a pool, or expand your deck to sell your home or add comfort to your daily life, don't expect your insurance policy to pick up the tab. Most insurance policies only cover the cost of repairing or rebuilding a home after damage, not the cost of upgrades and renovations. Adding a pool or big deck might actually increase your insurance costs.
17. Insurance companies will pay for damages caused by poor workmanship
Choose your contractors wisely. Most policies exclude damages caused by poor workmanship, such as faulty repairs.
18. You can't file a claim for damage caused by home maintenance
Sometimes home maintenance can damage your home. Although it depends on the circumstances under which the damage occurs, check with your policy holder. You may be able to make a claim.
19. Your policy covers damage caused by acts of terrorism
War, hostage situations, and police chases that damage your home are all rare situations but are likely excluded from coverage under your homeowners insurance policy.
20. Homeowners insurance is too expensive
Even if you add flood, earthquake, and other optional types of coverage that increase your insurance rate, there are ways to save money. Consider bundling different types of insurance — such as life and car insurance — or raising your deductible for lower rates. You can also use a home buyer rebate to offset the cost and shop around every couple of years to see if you can get a better rate. No matter how much your insurance costs, consider how expensive it could be to replace your home and all of your possessions.