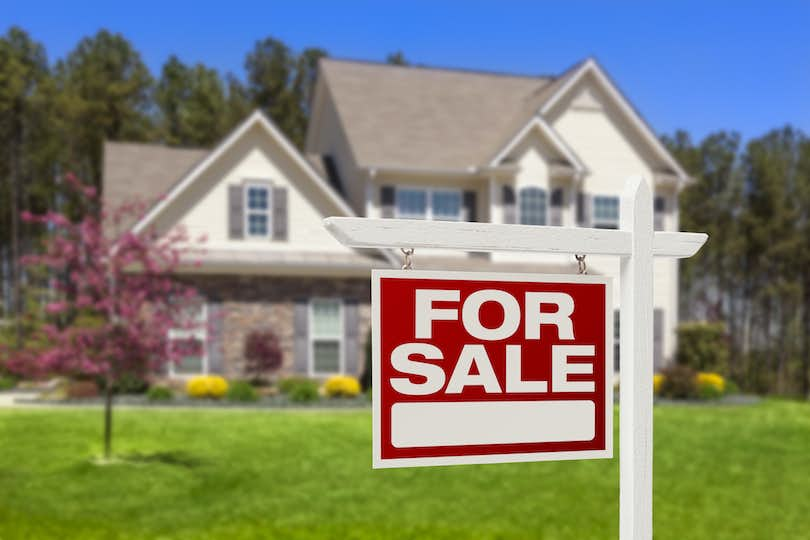 The past two years were a unique time to sell a home. Some sellers saw unthinkable buyer competition, while others sold their homes in a week. With historically low mortgage rates coming out of the 2020 pandemic, more buyers were hoping to secure their own place to call home — generating significant demand that continued even as prices and mortgage rates rose throughout 2022.
Clever Real Estate recently surveyed 1,000 Americans who sold their homes in 2021 or 2022. And you won't believe what they learned.
1. Money wasn't the main motivation
Even though selling a home has helped Americans get top dollar for their property over the past few years, the money wasn't the main motivation for most sellers.
Nearly 30% of sellers sold their homes because it was a good time to sell, not just for prices, but also because it was quick and didn't require much effort, according to the 2022 Clever survey.
2. Sellers were disappointed by the lack of competition
In 2020 and 2021, sellers experienced high levels of buyer competition — a trend many expected to see continue in 2022. But as mortgage rates went up, buyer competition decreased, and 40% of recent sellers saw less competition than they expected, with 2022 sellers 16% more likely than 2021 sellers to say they were disappointed by the lack of competition.
» MORE: 27 Surprising Things About Recent Home Buyers
3. Some sold their homes sooner than expected
With news of Federal Reserve rate hikes and subsequent mortgage rate increases, many sellers jumped the gun and sold their homes before they originally planned. In fact, 39% of sellers indicated they fast-tracked their home-selling plans.
4. Many think the real estate market is now worse than when they sold their home
Since mortgage rates have increased and home prices are still high, nearly 2 out of 3 sellers who sold their home in 2021 or 2022 think the market is in worse shape now than it was when they sold their home. In fact, 31% actually think it's no longer a good time to try to sell your home, while 36% think right now is a worse time to buy.
5. Even in a strong market, most sellers compromised
When selling your home, getting through the process as quickly as possible is usually a top priority. You would think that during the strong seller's market of 2021 and early 2022, that sellers wouldn't have had a problem selling fast.
But many did, with 90% of sellers admitting that they compromised on a part of the home sale in order to close faster. Only 17% of sellers opted for a lengthier home sales process. These numbers skew a little more toward sellers in 2022 when you unpack the data. Sellers in 2021 were more than twice as likely as 2022 sellers to note they did not have to compromise to sell quickly.
6. Most sellers got their asking price, and over one-third got more
It's typical for sellers to receive higher home bids and offers during a strong seller's market. In 2021 and 2022, approximately 80% of sellers were able to get at least asking price when selling their home.
Roughly 35% of sellers were able to get more than the asking price, while about 20% of sellers sold their home for less than the listing price.
7. Despite selling for high prices, most sellers have regrets
You might think homeowners would be happy that they sold during a peak time in the seller's market, but 90% noted that they have regrets. About a quarter of these sellers said they wished they had made additional repairs before selling their home — likely to get more money.
8. Most sellers received five or more home offers
Even if some sellers expected better competition than they experienced, most of them still received a variety of offers. In fact, 54% of home sellers had five or more offers on their home, while 94% received at least two offers.
9. The number of cash sales might surprise you
Selling your home to a buyer who's paying upfront with cash can be a fast transaction — though you sometimes receive a lower price in exchange for the expediency. In 2021 and 2022, 30% of sellers said that selling to an all-cash buyer was a priority for them.
Of those who made it a priority, a little over half (52%) were actually able to sell to an all-cash buyer.
10. Some sellers sold their house in a matter of weeks
Closing time frames vary widely depending on where your house is located, your mortgage lender, the condition of your home, the market, and many other conditions. But in the last two years, selling a home took less time than it has in the past.
Approximately 54% of sellers sold their home within a month of listing it, while 19% succeeded in selling their house in one to two weeks.
11. Surveyed sellers sold their homes for 27% above the national average
Even with a hot sellers market in 2021 and 2022, some sellers did exceptionally well when selling their home. The national home sale average for this time period was $455,000, yet the average home sale in the Clever survey was around $560,000. On top of this, 22% actually sold their home for between $700,000 and $995,000.
>> GET THE FACTS BEFORE YOU SELL. Sign up for free weekly tips from Clever Real Estate's news team.
12. Some sellers regretted not working with a real estate agent
Real estate agents can help streamline the home-selling process, work on your behalf to get you a better price for your home, and lead you through every step along the way. Yet in 2021 and 2022, only 67% of sellers worked with a real estate agent.
Of those who said they had regrets about their home sale, 21% said they wished they had hired a real estate agent rather than selling by themselves or to a company for cash..
Additionally, although 52% of sellers who had an agent were satisfied with their service, 20% were unhappy with how much they paid their real estate agent in commission fees.
13. Sellers who sold to iBuyers had the longest wait
One of the most convenient ways to sell your home is by using an iBuyer — a real estate or property company that buys and sells homes quickly based on an algorithm. Although iBuyers can sell your property fast, you'll rarely get the best deal by selling to one.
Sellers who eventually sold to an iBuyer were three times more likely than those who partnered with a real estate agent to note their home sat on the market for six months or longer.
14. Some sellers who partnered with real estate agents sold their homes faster
An experienced real estate agent can work with you to help sell your home fast while also getting a fair price — particularly in tricky selling markets. In 2021 and 2022, sellers who worked with a real estate agent were 13% more likely to sell their home in less than a month, compared with those who sold their homes on their own.
15. Homes that sold at the end of 2022 were on the market longer
As buying competition and demand started to slow throughout 2022, many sellers found themselves waiting longer to close on their home sales.
Those who sold in the second half of 2022 were two and a half times more likely to say their homes sat on the market for six months or more, compared with those who sold in 2021 or early 2022.