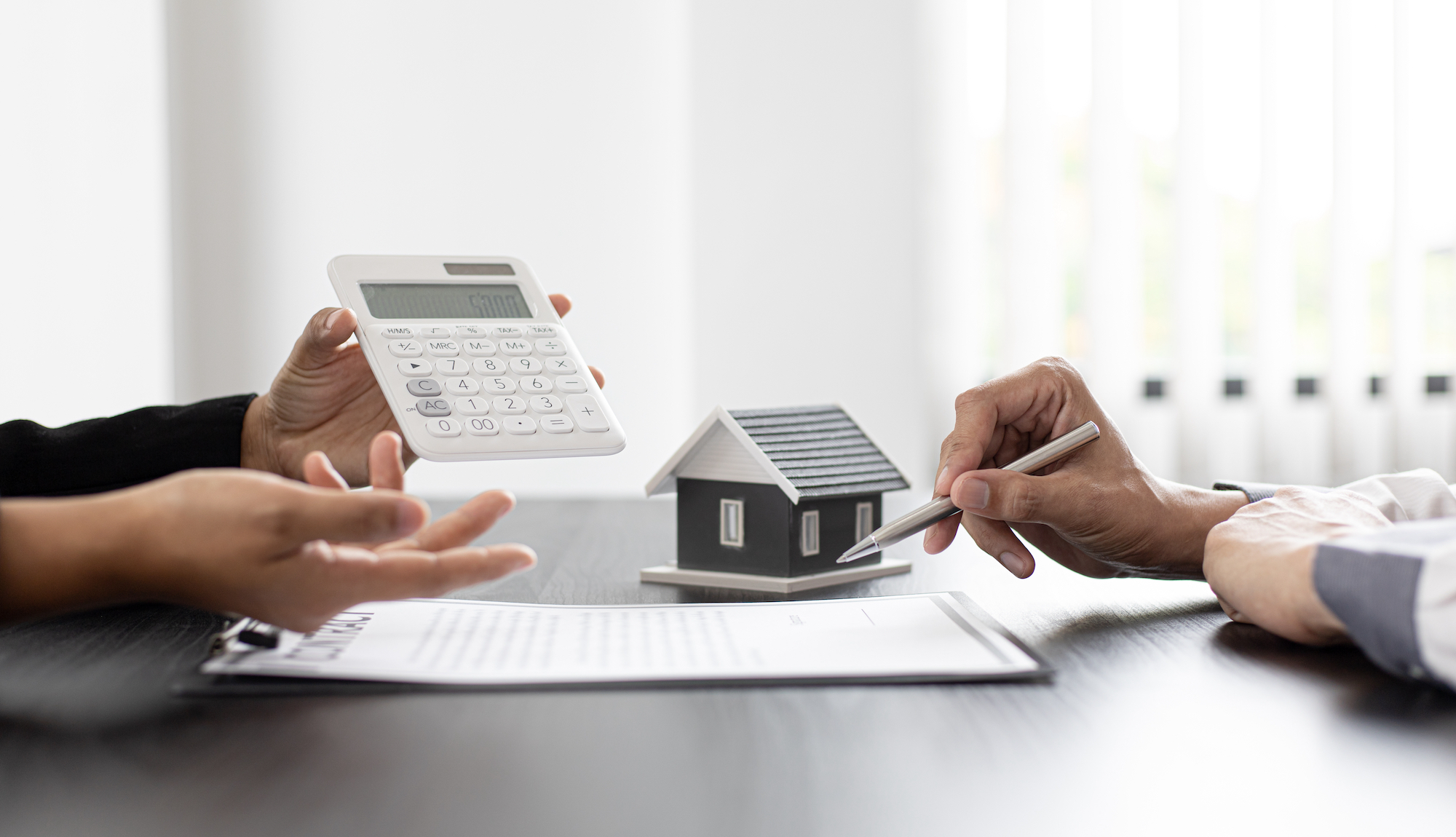 Selecting a real estate agent is a major decision. After all, buying or selling a home is bound to be one of the most financially and personally important transactions you'll ever make.
As you search for an agent to help you buy or sell a home and even after you've started working with an agent, you should be on guard. Keep an eye out for these 12 red flags that may indicate that you are better off working with a different realtor.
1. Doesn't ask about your goals or plans
It's more common than you might imagine: You're speaking with a real estate agent, and you realize that they haven't asked you anything about your goals and ambitions.
It's a major red flag and something that should pique your concern if it happens. Remember: real estate is about what you want to accomplish. It might be selling your home for a certain price, buying a house in a certain neighborhood, or investing in a property whose value is likely to rise. Whatever your ambitions, your real estate agent won't know about them if they don't ask. Even a shrewd, talented dealmaker is unlikely to deliver you what you're looking for if they don't take the time to ask and understand.
2. Uninformed about real estate
Sometimes, you'll speak with someone who calls themself a real estate agent and will come to the realization that they aren't especially informed about real estate. These are not people you should trust with your home buying and selling ambitions.
To start, you should know that in the U.S., real estate agents need a state license. If someone starts talking about how they could help you sell or buy a property and they don't have a real estate license, they're not qualified to be your real estate agent.
Other people may have a real estate license, but when you talk to them about the current real estate market, you sense that they're uninformed. If your agent isn't all that informed about real estate, they may be past their prime, or doing real estate on the side without putting in adequate effort. Real estate is fast and fluid – if your agent doesn't seem informed and on the ball, they may be a major house-hunting liability.
3. Not knowing your neighborhood
Real estate is full of basic, foundational principles. But it's also a geographic game, which means that if your real estate agent doesn't know anything about your neighborhood, you've identified a red flag.
The prices at which to sell, buy, bid, and walk away aren't something that can be computed only with a calculator. A savvy, trusted real estate agent should know your target neighborhood well enough to understand what you need to do to buy or sell at the best price. Also, real estate is a people business. An agent who doesn't know your town, city, and neighborhood probably won't know opposite buyers' and sellers' agents and the personal relationships that close deals and help you buy or sell a home.
4. Unfamiliarity with your price range
In every profession, some people have a niche. For real estate, that might mean ending up with a real estate agent who isn't familiar with your price range.
Say you have a $500,000 home buying budget. You may exercise caution about working with an agent who hasn't worked on a deal worth less than $5 million in recent years. That agent might be good at their job, but they're used to different properties and considerations. Conversely, buying or selling a home with an agent who usually works well below your price range could lead to being represented by someone who isn't familiar with your unique requirements.
5. Doesn't respect your budget or target price
When you're buying or selling a home, you have a budget or target price. A major red flag is when your real estate agent doesn't respect your budget or financial goals.
Part of a real estate agent's job is to tell you if you're not being reasonable with your objectives. Having a $35,000 buying budget for the ritziest part of town probably won't work; neither will selling most three-bedroom homes for $10 million.
But if your real estate agent has indicated that your buying budget or target sale price is reasonable and they keep presenting you with homes or buyers that are far under or over that amount, you should be concerned. The point of having a real estate agent is to have a professional who represents your interests. The price at which you buy or sell a home is perhaps the most important interest you have, and your agent should respect it.
6. Lack of communication
Real estate deals move fast. Therefore, if you have trouble getting in touch with your real estate agent, you could be missing out on the best deal possible.
Your agent might not check in with you every day, but if you're buying or selling a home and talks with your agent are infrequent, they may miss out on important context about your financial and personal situation.
Top real estate agents actually have periodic check-ins with past clients. This is a great way for agents to get repeat business and referrals. An agent that isn't in touch with clients past and present is likely not going the extra mile.
7. Unprofessional behavior
Your real estate agent is your representative in the housing market. For this reason, unprofessional behavior from your real estate agent is a serious red flag.
If you're noticing inappropriate or erratic behavior from your agent, other people probably are, too. And if your agent is behaving inappropriately while advocating for your interests, it could hamper the odds that you get the house or offer you desire – and also reflect on your character and judgment.
8. Indifference to marketing
Some real estate agents don't care about marketing their listings or themselves. If your real estate agent is among them, you've identified a major red flag.
As a home seller, having an agent who cares about marketing is obvious. You need buyers and buyers' agents to understand just how valuable your property is. But it's also important if you're a home buyer, as you want your offer on a home to be marketed to a seller's agent and their clients.
An agent who doesn't market themselves, meanwhile, is unlikely to market your home or your offers effectively. Marketing doesn't mean being a sleazy, used-car salesman: It's an important part of an effective real estate agent's arsenal.
9. Fear of negotiating
In real estate, offers aren't often final. There's naturally back-and-forth between you, your agent, other agents, and their clients. If your agent is comfortable negotiating, you should be concerned.
Many regular components of a real estate deal – sale price, agent commission, home buyer rebates, who pays for repairs, buying down points on a mortgage – are up for negotiation. You want an agent who is willing and ready to negotiate, and should be concerned about those who aren't. Negotiation is how you get the best home and deal available.
10. Doesn't show leadership and initiative
You hire a real estate agent to act on your real estate ambitions. Therefore, if your agent isn't showing leadership and initiative, they're flying a bright red flag.
If you're buying a home, a strong real estate agent will take the time to learn about your budget, specifications, and desired locations. Your agent should typically be coming to you with home recommendations, not the other way around.
If you're selling a home, a strong real estate agent should present you with offers. The point of hiring an agent is to avoid having to leaflet your own street with announcements that you're selling – your agent should know cutting-edge ways to market your home and deliver you offers.
11. Lacks a strong real estate professional network
Real estate is often about who you know, so an agent without a strong professional network isn't your best option.
Remember, buying or selling a home comes with many moving parts, such as hiring contractors, being approved for a mortgage, and selecting movers. A well-networked real estate agent will have preferred or recommended partners for these tasks. A real estate agent without a network won't.
Also, agents with a strong network are frequently in contact with each other – talking shop about properties, the state of the market, new marketing tips, and other aspects of the profession. Having a network helps these agents get better at their job and serve their clients, like you, in an exemplary fashion.
12. Refuses to provide client references
It's the ultimate tell. An agent purports to have real, substantial real estate experience. Then they won't provide you with client references.
A worthy real estate agent should have satisfied customers. Some of the best real estate agents may even be referred to you by friends and family. If an agent refuses to give you client references or acts evasively when you request them, consider it a red flag. Past clients may have largely unflattering feedback to report.