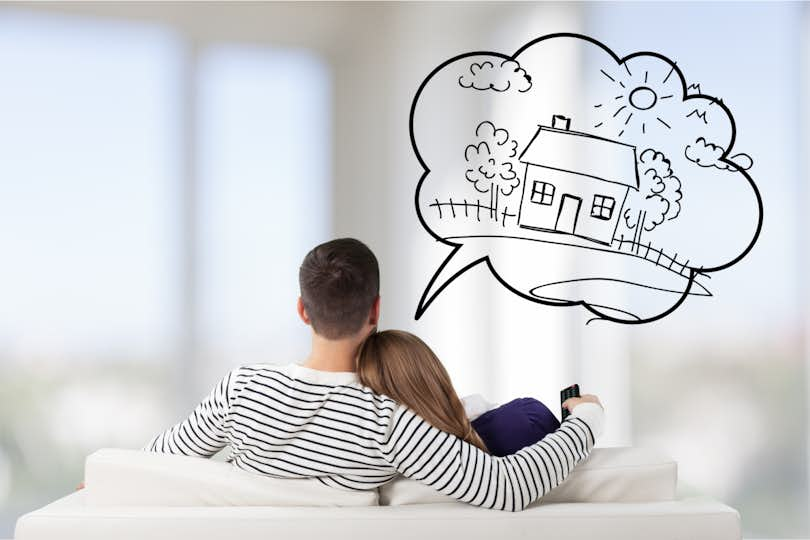 There's no doubt about it — selling your home is a stressful life event.
Even if your home is in mint condition, you're bound to hit a few bumps in the road. If your house is in need of some major TLC, selling your home could quickly become a difficult hurdle to overcome.
Buyers don't want to pay for extensive repairs after paying so much money upfront for their home. With top-rated real estate agents at their disposal, buyers have a knowledgeable ally who will make sure they don't overlook costly flaws in a home.
>> GET A FULL-SERVICE AGENT AT A 1.5% COMMISSION. Get personalized agent matches today from Clever Real Estate with no obligation.
Before you put your home on the market, it's important to know how to spend your time and money when it comes to improvements and repairs. Understanding the 12 biggest deal breakers for home buyers will help you determine how to make your home more marketable.
1. Foundation Flaws
The foundation of a home is critical, which is why a single crack can be a big red flag for prospective buyers. To make matters worse, if the floor is sagging or uneven, it could signal major problems.
In the worst case scenario, fixing the problem is a huge undertaking that may include excavating and even rebuilding. On the other hand, minor cracks from settling earth may be nothing to worry about. The problem is that most buyers won't want to take any chances.
If they really love the house, they may ask a professional to inspect it, but foundation issues are often a deal breaker.
2. Major Roof Damage
From rain and snow to severe weather events, such as tornadoes, a roof must be built to withstand inclement weather and the environmental elements.
Missing shingles or water damage may be a huge obstacle to overcome if you're trying to list your home.
Inspectors will likely assess roof damage for buyers and provide an estimate of how much it would cost to repair. A full roof replacement is an investment that will last for many years, but it's not one that most buyers are willing to pay for upfront.
3. Cracked Walls or Ceilings
Much like a foundation or roof, walls and ceilings are an important factor when buyers are assessing the integrity of a home.
It's true that some minor cracks can appear and remain a surface-level issue, but they can also be a byproduct of big problems. Water damage, termites, and substandard construction practices are among the many possibilities that might be to blame.
4. Bad Plumbing
Pipes and drains are out of sight, which can make plumbing problems tough to uncover. However, if an inspection reveals these issues, it can quickly derail a potential sale.
Outdated pipes in older homes have a tendency to burst without warning, resulting in flooding and water damage. Other plumbing issues include low water pressure and slow drainage, which may be a sign of a nasty backup in the sewer line.
All of these problems warrant an extensive inspection and a round of repair quotes before you attempt to sell your house.
5. Outdated Electrical Wiring
In addition to being an expensive fix, an outdated electrical system is potentially hazardous. If you have electrical wiring that isn't up to code or outdated electrical panels with faulty circuit breakers, these problems can lead to disastrous fires.
If overhead lights flicker or dim when other appliances are running, it's safe to assume the electrical system is stressed. This is a big red flag for savvy buyers interested in saving money and making a smart investment that won't become a money pit.
6. Water Damage
Even the most minor leak can lead to water damage. Where there's water damage, there's a high probability of finding mold. This is why water stains or signs of water intrusion are an instant red flag.
Home sellers always need to disclose information about past problems with mold, so buyers will quickly find out about this type of issue. Rightfully so, it's often a deal breaker.
As a seller, the necessary repairs and remediation are a worthwhile investment when it comes to any type of water damage.
7. Poor Remodeling Work
Everyone loves a good DIY project these days, but most people don't have the expertise needed to get the job done right.
One of the biggest issues is when a bathroom or kitchen has been remodeled to look aesthetically beautiful, but the bones are still broken or outdated.
Poor remodeling can lead to problems down the road, especially when there is electrical work or plumbing under the surface. If an inspector finds issues lurking under your stylish new DIY project, it will be an immediate turnoff for potential buyers.
8. Low Appraisal Value
An appraisal value can vary greatly depending on several factors, such as who conducts the appraisal and recent sales of comparable homes nearby.
When a home is valued for much less than the selling price, buyers will be concerned and will want to know why the appraisal was so low.
If it appears the problems are minimal, buyers may use it as a bargaining tool to lower the price. However, they may choose to walk away from the deal before you can make it to closing.
9. Aging Homes
Although some people love the idea of a quaint and traditional old home, it can be hard to find these buyers. In fact, an aging home is often a tough sell because of the high possibility that repairs and renovations will soon be needed.
If you're attempting to sell an aging home, be prepared to share details about any improvements you've made to keep the house in good working order. When you can prove that you've gone above and beyond to take care of the house and improve the infrastructure, you have a much better chance of finding a buyer.
10. Pest Infestations
Pests are a major turnoff, no matter how minor the issue may seem. Let's be honest, a buyer probably won't be too keen on a home if they spot a cockroach or a mouse while touring the place.
In addition to being a nuisance, some pest infestations can harm the structure of a home. For example, termites can feed on the wood within your walls, leaving it unsteady and at risk of crumbling.
The good news is that there are solutions. From fumigation to subterranean termite treatment, there are ways to handle the problem and prove to a buyer that your home is ready to sell.
11. Weatherproofing Problems
No matter where you live, weatherproofing your home is essential.
In extremely humid climates, windows should be crafted to withstand excessive moisture in extremely humid climates. Additionally, areas prone to tornadoes need to meet certain structural specifications.
When these careful precautions are overlooked in the construction phase, a buyer will have to foot the bill, which is usually not ideal.
12. Significant Necessary Repairs
Moving is already an expensive endeavor, so most buyers don't want to spend even more on critical repairs.
>> TIRED OF BAD MOVES? Check out the best moving companies in your area and get free quotes
A few changes here and there are one thing, but a list of fixes to take care of before buyers move in will be a big deterrent.
Most buyers would rather drop cash on a fun improvement that customizes the house to fit their unique style. When all is said and done, spending $10,000 to upgrade a kitchen is much more appealing than spending $10,000 on new plumbing.